Santa Fe: Five years later
On May 18, 2018, life was forever changed for the families of the victims, for the survivors and for the Santa Fe community.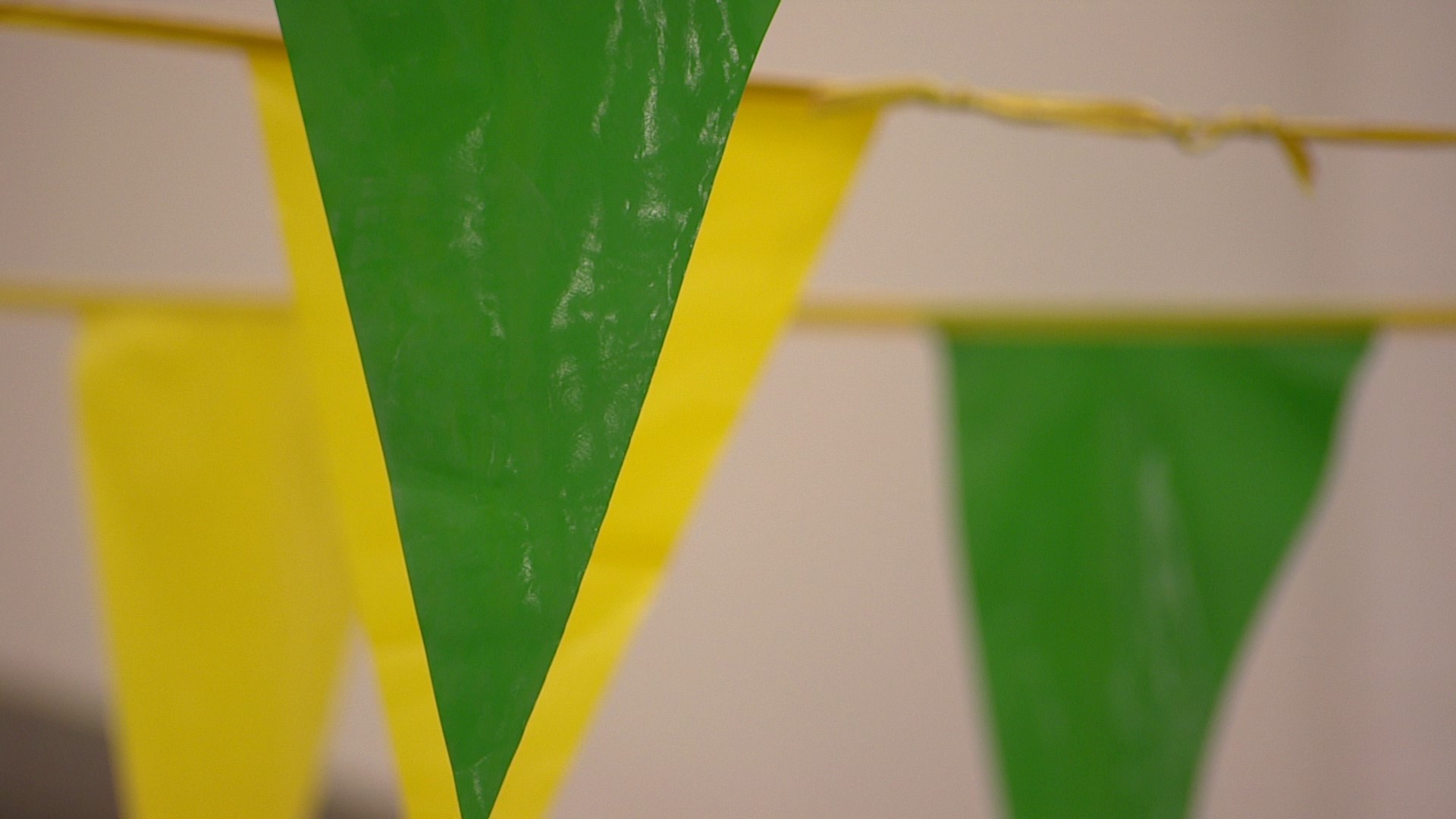 This week marks five years since a Santa Fe High School student shot more than 20 people, killing eight fellow students and two teachers. On May 18, 2018, life was forever changed for the families of the victims, for the survivors and for the Santa Fe community.
Community in shock
:
Neighbors lifted up survivors and victims' families
It was a Friday just two weeks before the end of school when prosecutors say Dimitrios Pagourtzis walked into the high school he attended and opened fire. The 10 victims of the shooting ranged in age from 14 to 64. Rekha Muddaraj learned more about each of them.
That vigil and those that followed were examples of how – in its darkest hour – Santa Fe found hope. Melissa Correa attended church services, where prayers poured in for the shooting victims and survivors.
Separated by a county line, Santa Fe and Alvin are connected in every other way. People from there say the communities are one big family and when your family's hurting, you help. Vanessa Croix showed us how Alvin neighbors stepped up.
Remembering and honoring
:
Victims' memories live on
Those events happened in the days following the shooting. But what about after?After the victims had been laid to rest? After school started again in the fall? What about a year later? That's when Mia Gradney sat down with the principal of Santa Fe High School to talk about that tragic day and all the ones that came after.
A new memorial – called the Unfillable Chair – was unveiled three years after the shooting. Designed by current and former students who were there on May 18, 2018, it honors the eight students and two teachers whose lives were lost.
No trial yet
:
The suspect was declared incompetent to stand trial
Even as many of these families try to push past the grief, they are faced with a brutal reality. The then-student accused of ending 10 lives still hasn't gone to trial. He was declared incompetent to stand trial and has been in a state psychiatric hospital in North Texas since 2019.
In March 2023, a judge ordered an independent review of the accused shooter's mental competency. But his attorneys say the move violates state law because their client's condition is the same and a required waiting period after the last ruling hasn't passed.
"Every time we go to court, it's just like another blow," said Scot Rice, the husband of a Santa Fe survivor. "The defense always wins their arguments and we always feel like we are chasing our tail. We are never going to get anywhere in this case."
The case is now moving to Judge Lonnie Cox's court, but there's no new court date set as we're recording this.
A civil lawsuit against the accused shooter's parents is still pending. The suit alleges they were negligent in storing the guns used in the shooting.
Lawmakers respond
:
Texas Legislature passed sweeping school security legislation
The families of the Santa Fe shooting victims were understandably frustrated when information they'd been fighting for instead got leaked to a documentary filmmaker. Grace White got answers about how that could happen. The medical examiner told Grace she had "no comment. The Galveston County District Attorney admitted the information should not have been released, he said he stands by the medical examiner. The documentary "The Kids of Santa Fe" is now streaming.
Meantime, the 88th Texas Legislature addressed that in a bipartisan bill, passing SB 435. It allows crime victims' families to view autopsy reports of their loved ones. It also lets families and any surviving victims view video evidence of a deadly crime. Those families would have to sign a non-disclosure agreement first, though.
The Santa Fe shooting added to concerns about school safety and led to a call for action. Texas politicians promised to make schools safer. In June 2019, Governor Greg Abbott signed a series of bills into law and Adam Bennett broke them down for us.
In 2022, Grace White wanted to find out what the school districts did with the money set aside by the legislature. Here's what she learned.
The TEA ended up extending the grant application deadline until June 15, 2023. That money can be used to install vehicle barriers; metal detectors at school entrances; exterior doors with push bars; two-way radio systems; security fencing; door-locking systems; systems that monitor and record exits, entrances, and hallways; a school-wide active shooter alarm system; and bullet-resistant glass or film for exits and entrances.
In the five years since Santa Fe, we've talked about other mass shootings in Texas in El Paso, in Odessa, in Uvalde. All of them hit too close to home for survivors, creating, as Marcelino Benito reported, an ever-growing collective of Texans devastated by gun violence.
Just days after the mass shooting in Allen, Texas, a House committee signed off on a bill that would raise the minimum age to buy certain semi-automatic guns, sending it to the full House for a vote. But then lawmakers let the deadline to get the vote on the House calendar pass, effectively killing the bill.