The video and details may be disturbing to some viewers.
It was last Wednesday when the family of Marcelo Garcia called the Harris County Sheriff's Office as Garcia suffered a mental health crisis.
Deputies said the 46-year-old Garcia answered the door holding a knife. The man's wife said he had just been released from a mental health hospital.
The newly-released body camera video showed a 24-year-old sheriff's deputy retreating and giving orders in Spanish to put down the knife. Garcia can be heard repeating "kill me, kill me." Just seconds later, the deputy fired his Taser, but Garcia did not stop.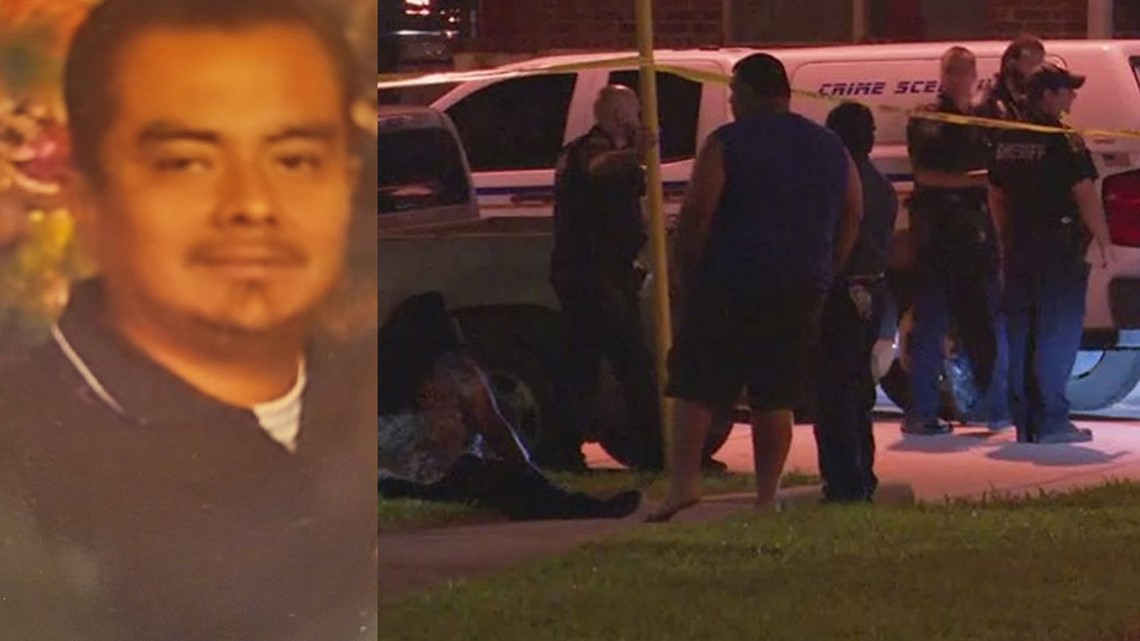 The sheriff's office said the deputy ran away from home as Garcia ran after him while holding the knife. That's when the deputy turned to Garcia and fired two gunshots, striking the man.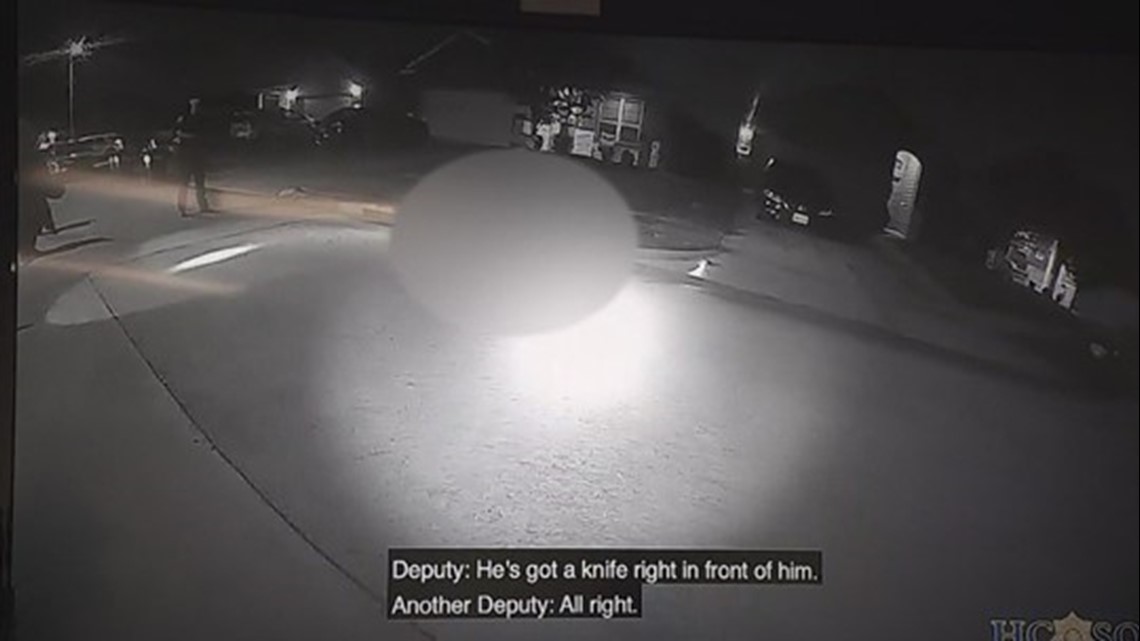 "The deputy attempted to use his Taser on the subject, who was still armed with his knife," said HCSO Chief Mike Lee at the scene on April 14. "The deputy discharged his weapon a number of times, striking the suspect."
A neighbor's security camera also gave a wider view of the incident. It showed what appeared to be just a few feet separating the men when the shots were fired.
Harris County said it released all the body camera video it has — nothing was redacted. KHOU11 is not showing the video in its entirety because it is disturbing. It shows Garcia's final moments with a pool of blood in the street.
The day after the shooting, the man's family announced they were suing HCSO for wrongful death. They believe the deputy did not deescalate the situation, and they said they want justice.
The sheriff's office said a county mental health unit was requested before the shooting happened, but it was tied up with another assignment at the time.
Garcia had been diagnosed with bipolar disorder and schizophrenia, according to family members.