Fort County Crime Stoppers also increased the cash reward to $25,000 for information leading to the apprehension of whoever is responsible for the death of 29-year-old Brenton Estorffe.
Investigators say Estorffe died while protecting his wife and young children.
"Brenton gets up, confronts two individuals inside the residence, at which point in time he was shot and killed," said Fort Bend County Sheriff Troy Nehls. "Brenton was there to protect his family."
It happened around midnight Wednesday when investigators said a pair of suspects broke through a back door at the Estorffe home on Glen Rosa Drive.
That's despite the fact cars were in the driveway and the house was decorated for Halloween.
"You've got to almost make a safe assumption these individuals knew somebody would be at home," Nehls said. "But still, they had the audacity to break a window and enter the home."
Nehls said it did not appear Estorffe was armed.
New surveillance footage of a vehicle of interest shows a light-colored four-door sedan with a sunroof.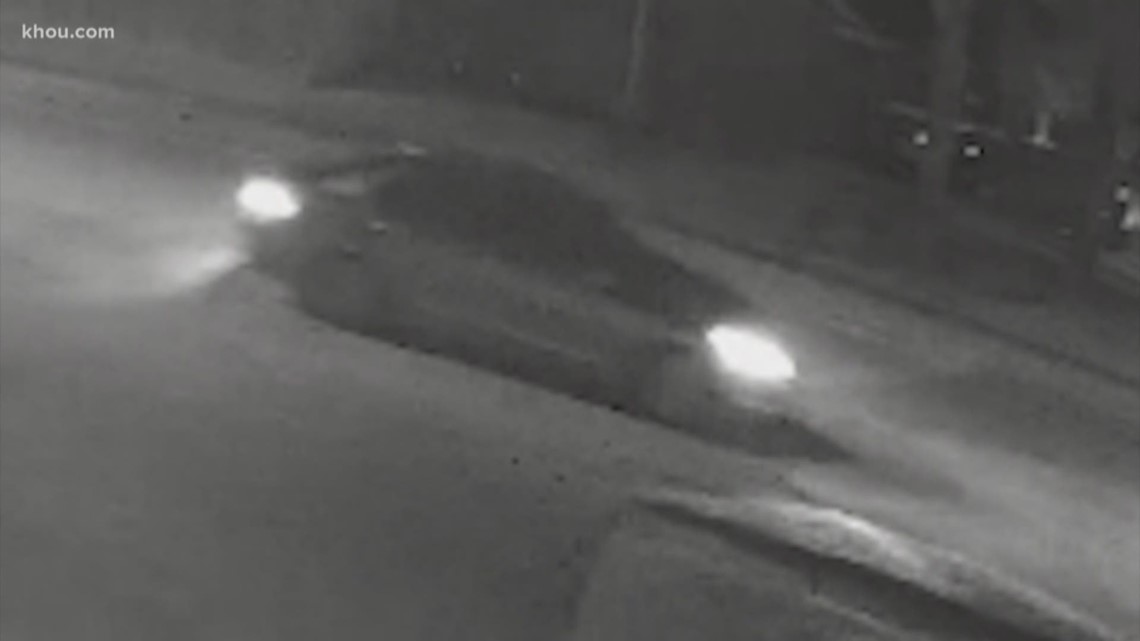 It was seen entering and leaving the Estorffe's neighborhood around the time of the crime.
There are only vague descriptions of the suspects themselves.
"It's pretty tough," said Estorffe's father, Michael, in an interview with Australia's 7 News.
He spoke about his son's final moments.
"The guys were close to the bedroom, and he fought them all the way back to the kitchen," Estorffe said. "So he saved his family, saved his kids and wife."
Estorffe originally came to the U.S. to play college football. His family back home is working on travel and funeral arrangements.
Neighbors said he and his young family moved into their home near Katy about six months before his death.
"We will stop at nothing," Nehls said. "We will investigate, we will investigate, we will investigate until we can bring these individuals to justice."
About a dozen detectives are working the investigation.
Call Fort Bend County Sheriff's Office at (281) 342-8477 in you have any information.