AJ Armstrong trial: Opening statements set to begin Monday after delay
The first two trials for Antonio "AJ" Armstrong Jr., ended in hung juries. He's accused of killing his parents while they slept in their Bellaire-area home in 2016.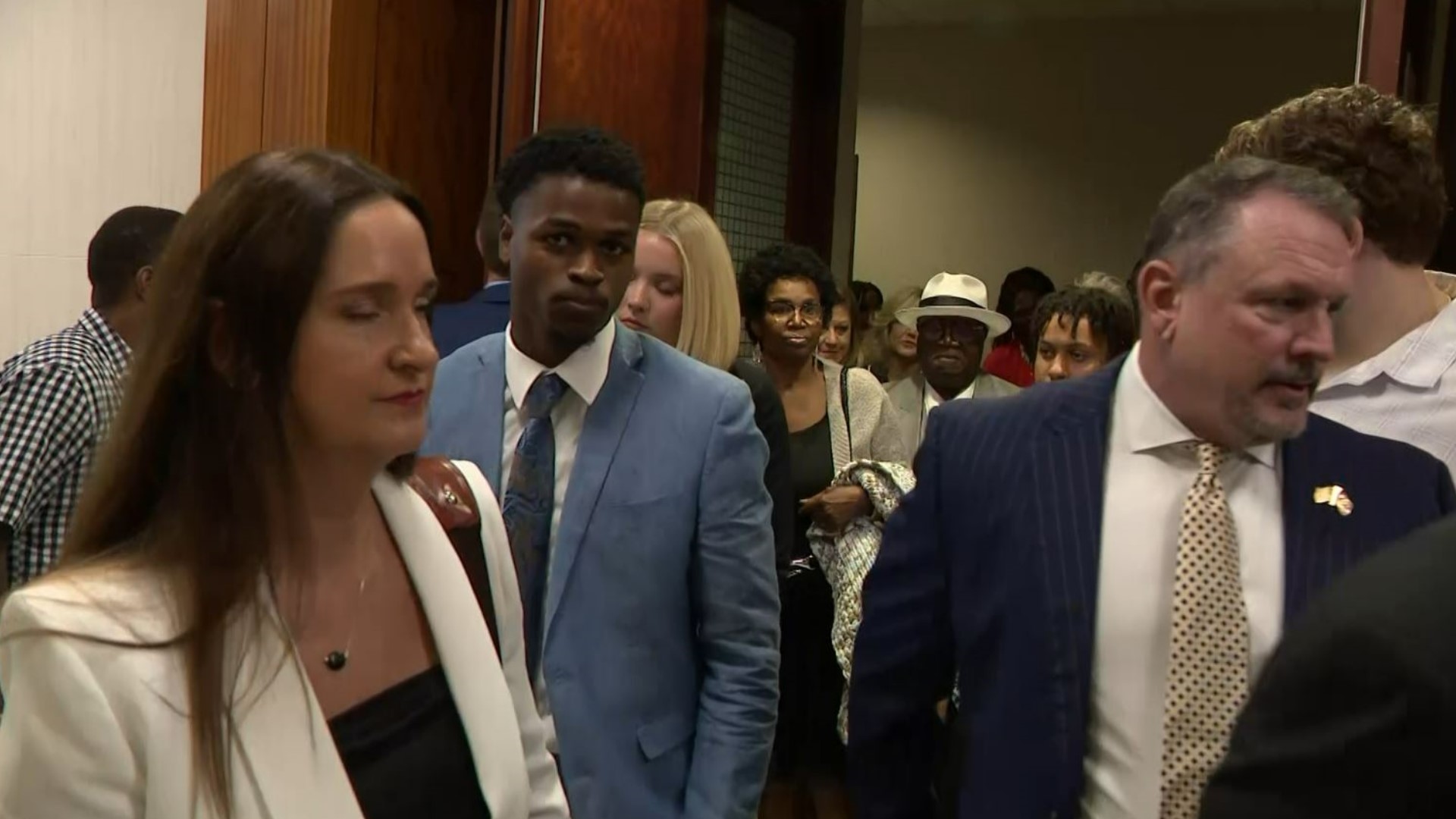 The third capital murder trial for Antonio "AJ" Armstrong Jr. is expected to get underway Monday morning after a judge delayed it by a week last Monday. Armstrong is accused of killing his sleeping parents in their Bellaire-area home of southwest Houston in 2016 when he was 16 years old.
Armstrong and several family members who are supporting him then left the courtroom.
The judge has issued a gag order in the case so neither side could tell us what came up at the last minute.
Johnson also barred anyone inside the courtroom from recording video, taking photos or using cell phones or laptops. That means you won't see video or photos from inside the courtroom during our coverage of the trial. Opening statements and closing arguments also won't be streamed live this time around.
Armstrong's first two trials, in 2019 and again last October, ended in mistrials because jurors couldn't agree on a verdict. In criminal trials, all twelve jurors must agree.
If convicted this time around, Armstrong would face a sentence of life in prison and would be eligible for parole after 40 years.
Below is the background of the case and reports from the first two mistrials.
The jury
:
Jurors seated for third capital murder trial
A jury was seated for the third trial last Wednesday, May 31, nearly a month after jury selection began.
The jury is made up of six women and 10 men, including four alternates.
Over the last month, prosecutors and defense attorneys questioned the jury panel individually instead of in a group in hopes of putting together a jury that will reach a verdict.
"Individual voir dire is incredibly rare in criminal cases that are non-death penalty," KHOU 11 legal analyst Carmen Roe said. "The last time we saw it in a criminal case was actually Robert Durst out of Galveston."
2016 killings
:
Antonio Armstrong, Sr. and Dawn Armstrong found dead
On July 29, 2016, investigators said they believe Antonio Armstrong Jr., shot his parents at close range while they slept inside the Bellaire-area home.
Harris County prosecutor John Brewer said Armstrong Jr. called 911 at 1:40 a.m. and told dispatchers he heard gunshots coming from his parent's room.
Armstrong Jr. blamed a masked intruder, but investigators said they found no evidence of forced entry into the house.
According to authorities, Dawn Armstrong was shot twice in her head and Armstrong Sr. was shot once. They said both had pillows over their heads. Dawn Armstrong was pronounced dead at the scene while Armstrong Sr. was taken to a hospital where he later died. Both were 42.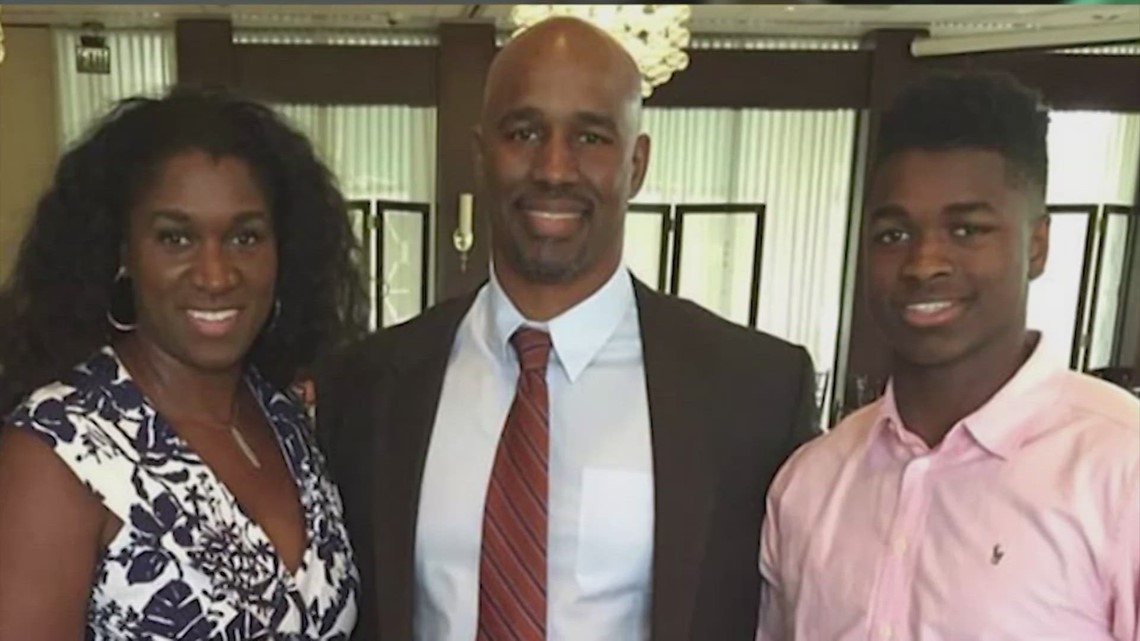 Houston Police Sgt. J.P. Horelica said after discovering there was no forced entry and a bullet hole in the ceiling of the Armstrongs' bedroom, the focus shifted to Armstrong Jr. as a suspect. Brewer said a .22-caliber pistol was found on the kitchen counter along with a note. Also, Brewer said an upstairs motion detector caught movement at 1:09 a.m. Brewer said police found three shell casings in the master bedroom.
"The alarm tells us more than just the killer came from inside the house. The alarm tells us that the killer came from upstairs," Brewer said when KHOU 11 News covered the story in 2019.
Armstrong Sr. was a motivational speaker. He and his wife owned 1st Class Training in Bellaire. Armstrong Sr. played football for Texas A&M and the Miami Dolphins and coached both of his sons when they were younger. Antonio Sr. was also an associate pastor, according to police. Dawn Armstrong's Facebook page said they "serve in ministry together."
The defense
:
Questions about older brother
"Where are the wet towels, the wet sinks, the wet showers, anything that would show that somebody cleaned themselves off or tried to hide evidence? It's not there," defense attorney Chris Collings said.
They also accused police of failing to consider other possible suspects.
"Within 11 minutes of going into that house, before any evidence was processed, before they knew anything about the crime scene as far as forensics, before anything, they made up their mind he did it," defense attorney Rick Detoto said.
Second trial
:
Deadlocked jury leads to another mistrial
A judge declared a mistrial in the second capital murder trial of Antonio "AJ" Armstrong Jr. in October 2022 after jurors deliberated for nearly 18 hours but couldn't agree on a unanimous verdict.
Defense attorneys said then that eight jurors believed Armstrong Jr. was innocent and four thought he was guilty. In his first trial, it was the other way around with eight jurors believing he was guilty.
"It's been six years, it's been two trials, it's been 40 to 50 witnesses, it's been probably millions of dollars in expenses by the district attorney's office. It's time to let this young man go," Collings said at the time.
"We followed the evidence and stood up for Antonio Armstrong Sr. and Dawn Armstrong, who were murdered in their bed," Harris County DA Kim Ogg said. "We appreciate the time, effort and diligence of jurors as they were presented all the evidence in this brutal attack."
KHOU 11 spoke with a juror in the second trial who didn't want to be identified. They said doubt created by the defense led to a hung jury.
"It just got to the point where I couldn't even talk anymore," the juror said. "Everyone kind of had their mind made up, but it was very frustrating to hear everyone say, and I mean everyone, say, 'We know he's not innocent but we still have doubt.'"
First trial
:
Deadlocked jury leads to mistrial
Armstrong Jr.'s first murder trial began on April 2, 2019. He was tried as an adult and faced life in prison if found guilty. Due to Armstrong Jr.'s age at the time of the crime, a conviction would mean automatic life in prison with a minimum of 40 years to be eligible for parole.
Armstrong Jr.'s second trial was supposed to begin in October 2019 but was postponed to January 2020. Days before it was set to begin, it was postponed yet again after more than 30 motions were filed in the case.
In the years since the killings, Armstrong Jr. married and became a father.