HOUSTON — Funeral services with full honors for a veteran Harris County law enforcement officer were held Friday
Sergeant Ramon Gutierrez was remembered by colleagues and family members for his career as a mentor and a Dallas Cowboys fan.
The Harris County sheriff's deputy was killed when he was struck during a hit-and-run crash.
The service was followed by a ceremony with full honors, including a U.S. and Texas flag presentation to the family, a riderless horse, fly-over, 21-gun salute, and Taps.

The burial followed the funeral at Klein Memorial Park on FM 2920 in Tomball.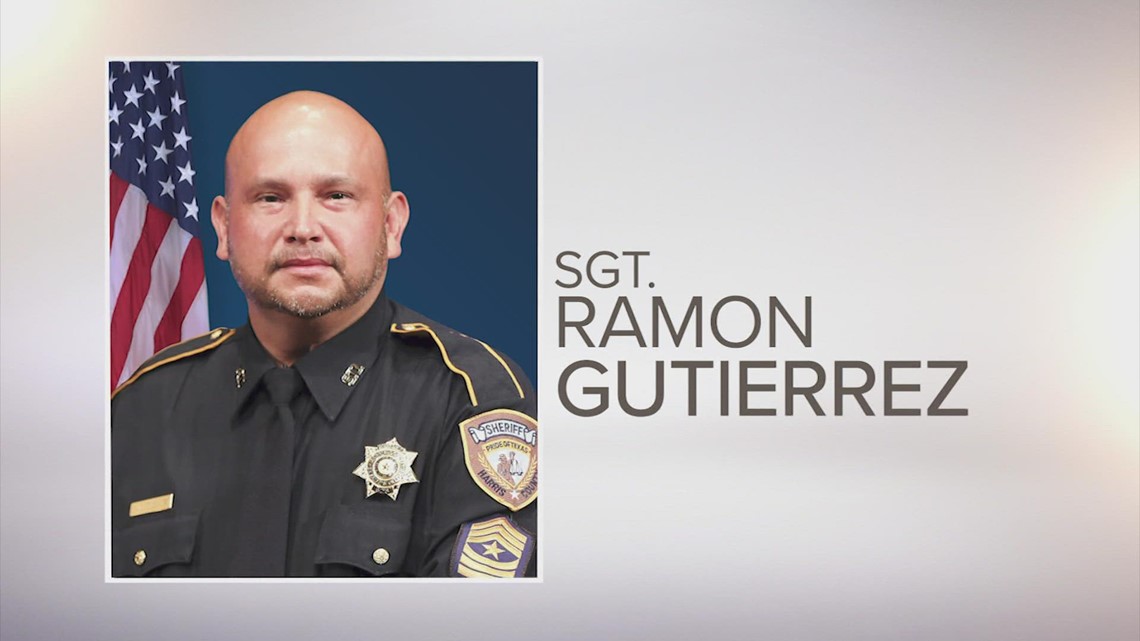 Sgt. Gutierrez died after being struck by a vehicle while working a second job escorting an oversized load along Beltway 8 in east Harris County on January 24.
The driver did not stop but was later arrested.
Since June 2020, Sgt. Gutierrez served as a supervisor in the Harris County Vehicular Crimes Division.
Sgt. Gutierrez started with the sheriff's office in 2002 and previously served as a detention officer, patrol deputy, and accident investigator.
"Anytime we lose a law enforcement hero, it is not just the department that suffers but the entire community's loss," the sheriff said.