HOUSTON — Rapper Bun B says a missing piece of concert history has been returned to him and it didn't cost him a dime.
The poncho features the UGK logo in the original Houston Oilers' colors. Bun B said he was offering up a $1,000 reward for it, no questions asked.
However, the poncho was returned to him late Monday night.
"We have the poncho. Back where it belongs. Didn't cost a dime. @gladiator_truck63 is plugged in to the city like no other. Thanks lil bro!" Bun B said in a post on social media.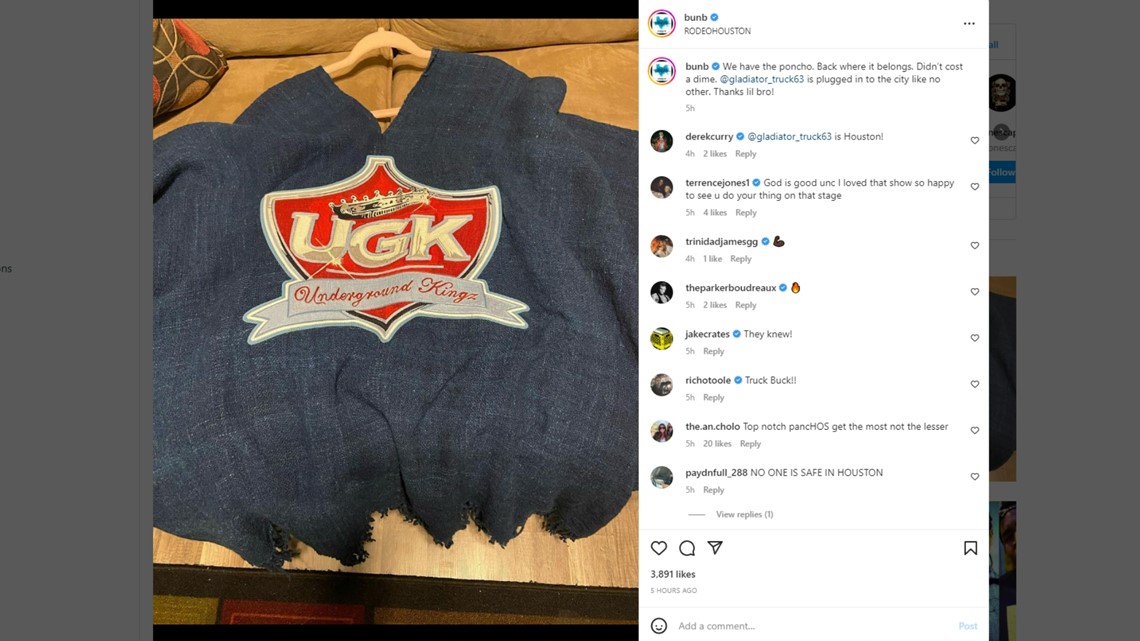 Friday's historic performance came during Black Heritage Day, which is an honor the rapper doesn't take lightly.
In addition to himself, Bun B also brought out a host of performers including Erykah Badu, Scarface, Juvenile, Big K.R.I.T., David Banner and more.
"For guys that are born and raised in Houston, they know how big of a deal that is," he said. "As a hip-hop artist, you didn't know if you could aspire to be a part of the rodeo, but in 2022 we proved we had just as much right as anybody else to be up there representing for Houston."