HOUSTON — The rap sheets of Marvin Lewis Jackson and Carlos Mathis date back two decades with more than a dozen convictions a piece for crimes ranging from marijuana and cocaine possession to burglary and assault.
But each of the two career criminals caught a big break after Houston police narcotics officer Gerald Goines arrested them on drug-related charges.
Prosecutors threw out their cases because of sloppy police work by Goines.
Theirs are among several of Goines' cases KHOU 11 Investigates found had documented issues.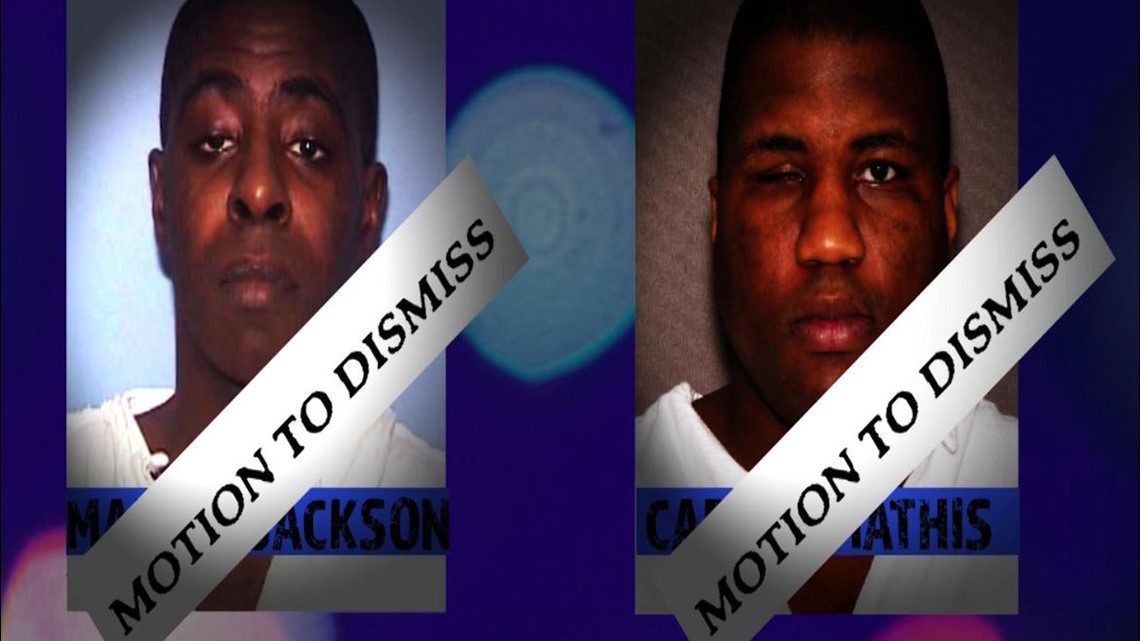 In a March 2013 motion to dismiss in the Mathis case, an assistant district attorney wrote, "Officer Goines never showed with search warrant after requesting for months and sent subpoena."
Another assistant district attorney expressed similar frustrations with Goines in a February 2017 motion to dismiss the Jackson cases.
"Been waiting since April 2016 for the officers to update (offense report). Still has not been done," the assistant district attorney wrote.
Sam Houston State University professor Jim Dozier called the officer's lack of follow through unacceptable. Dozier is a former Houston police officer, undercover DEA agent, county prosecutor and head of the Texas Commission on Law Enforcement.
"There needs to be better oversight of what that officer was doing," Dozier said. "You need to have follow up from those officers in their reports, as far as to what happened, who was there, who saw what, who did what."
KHOU 11 Investigates reviewed 109 search warrant cases led by Gerald Goines since 2012. An analysis of court records show 20 percent of those were dismissed for no probable cause or other evidence issues.
Separately, in 12 percent of the warrant cases, police didn't find the drugs they were looking for based on earlier controlled buys using confidential informants.
"That's quite a high percentage of search for one drug and coming out with another," Dozier said.
In a 2012 search warrant, Goines claimed that an informant bought crack cocaine from an apartment near Hobby airport. But after executing the warrant, Goines only listed marijuana as recovered evidence. The defendant, Roderick Bailey, spent 14 day in the Harris County jail.
Another search warrant claiming an informant bought crack cocaine only netted a few ounces of marijuana, some Xanax pills and a bottle of codeine cough syrup. The 2016 case against Larry Chatman ended with a misdemeanor conviction and four-day county jail sentence.
"That would be a red flag to me," Dozier said.
The former federal special agent said he worked on hundreds of narcotics search warrants during his career.
"Most of the times we walked out with the narcotics that were described in the search warrant," Dozier said. "Usually we got what we were looking for."
Goines is under criminal investigation for his role in the Jan. 28 botched drug raid in the 7800 block of Harding Street in southeast Houston.
It ended in a shootout that left two homeowners, Rhogena Nicholas and Dennis Tuttle, dead and four officers shot, including Goines. Houston Police Chief Art Acevedo has accused him of lying about a controlled buy on a search warrant affidavit used to justify the raid.
His attorney, Nicole DeBorde, said she doesn't find any of the issues raised about his past warrants as cause for concern.
"None of this appears unusual, concerning or out of the ordinary," DeBorde said.