HOUSTON — Thanksgiving Week is here, and we are tracking a likely very wet Thanksgiving day in Houston and Texas.
A frontal system will push into our region from the west as we approach Thanksgiving day. Therefore, if your travels take you west you may run into some delays at airports or on the roadways.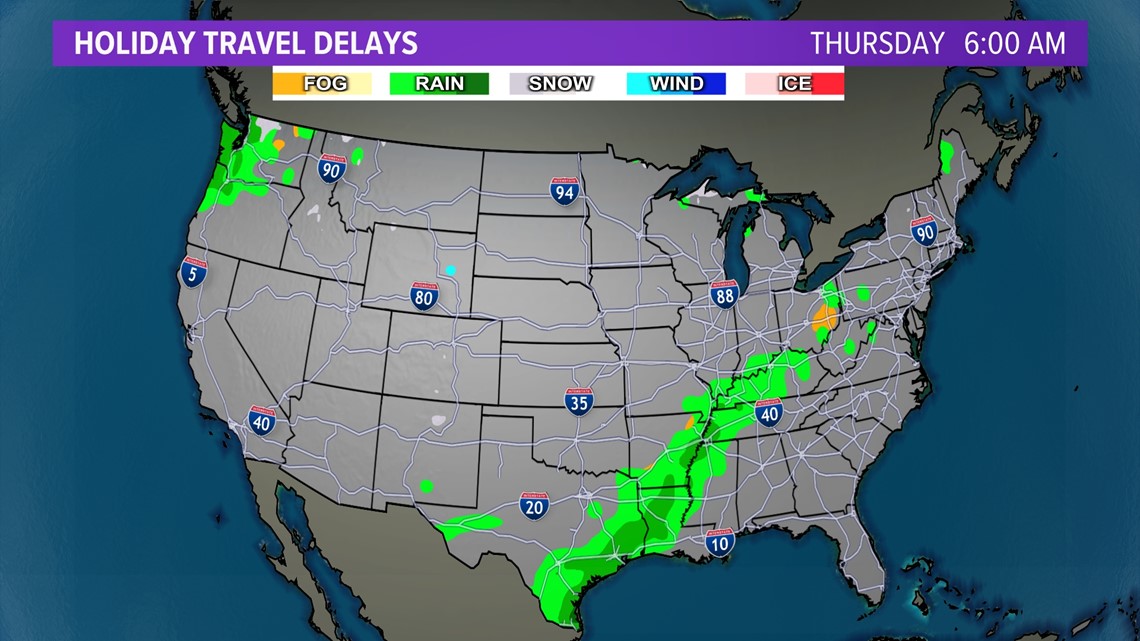 It looks like rain will arrive a little sooner with the latest computer models. Rain should develop by the morning hours on Thanksgiving.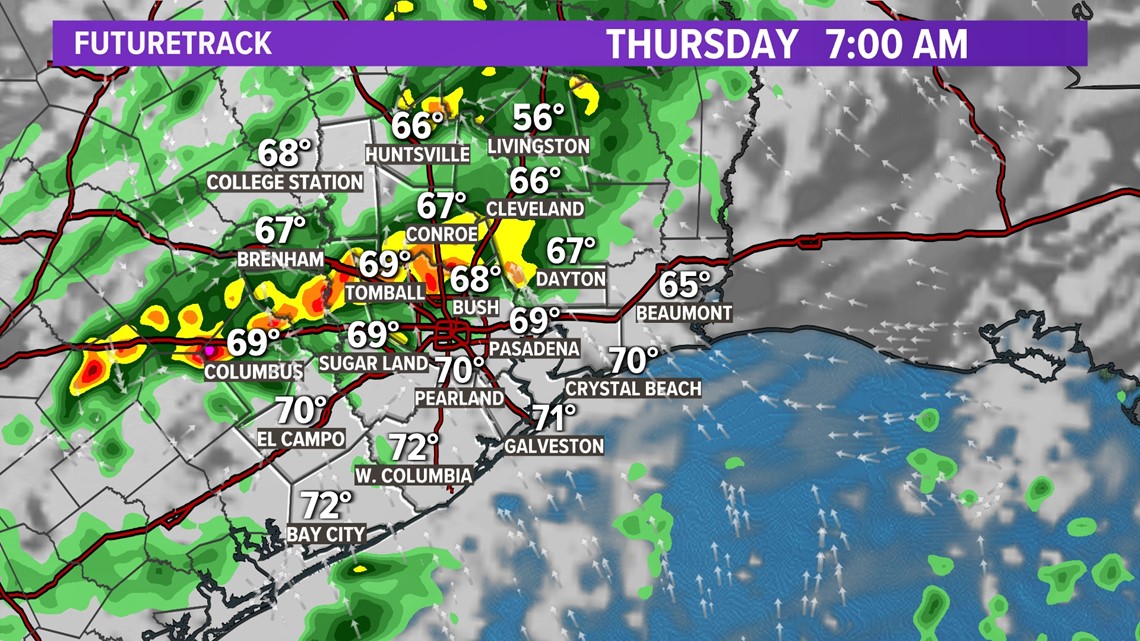 By 7:00 a.m. our north and western counties will be seeing pockets of moderate to heavy rain.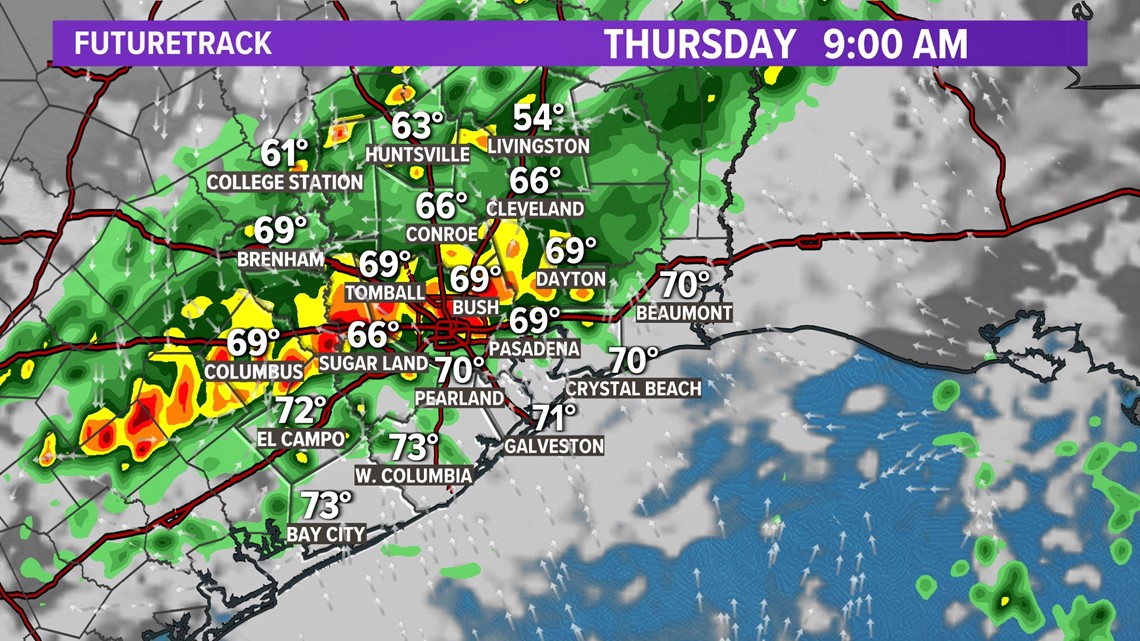 By 9:00 a.m., the start of the HEB Thanksgiving Day Parade, showers, some of which will be heavy, look to arrive to the Houston Metro.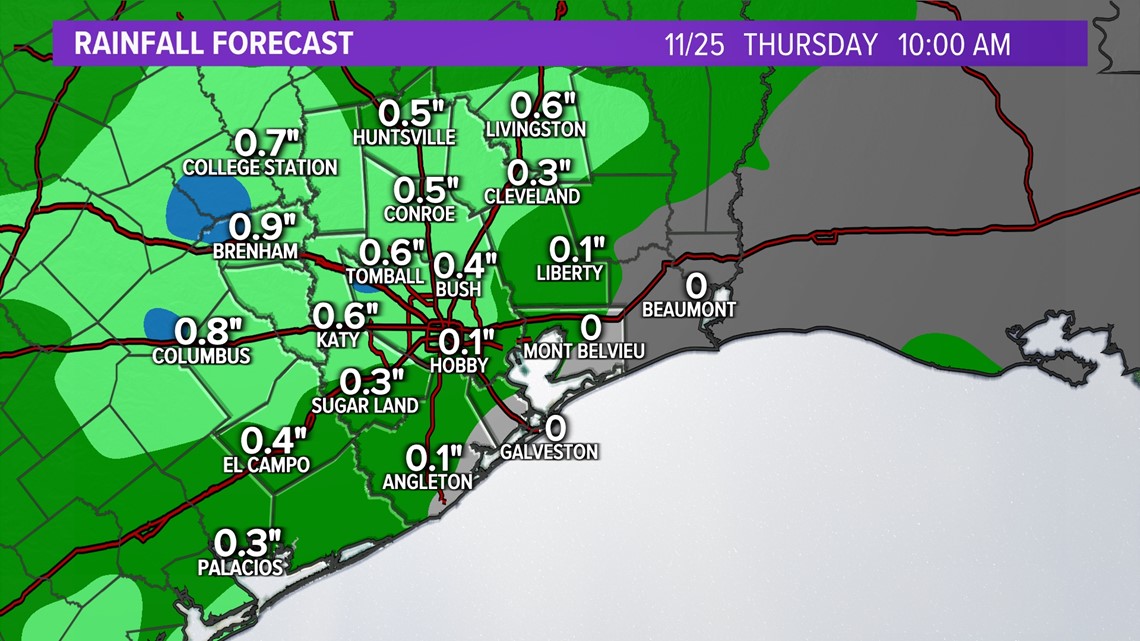 By the time the parade wraps up, George Bush Intercontinental Airport should be getting close to half an inch of rain. Western counties like Brenham and Columbus could potentially be seeing close to a full inch.
Forecast rain totals for Thursday stand at a widespread 1" - 2". If we get more than 1.01" at Bush airport, that would set a new 'official' record for wettest Thanksgiving in Houston. The old record set in 1907 was taken when weather service instruments for Houston were 'somewhere' near a cotton barn on Buffalo Bayou, near downtown Houston.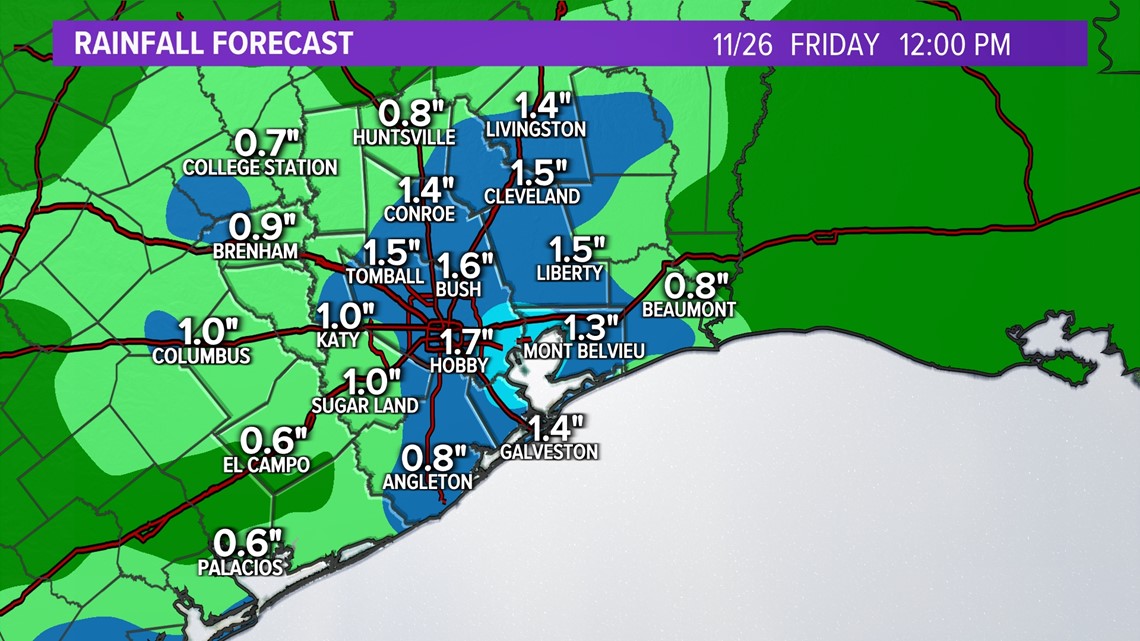 Some models push most of the rain out by Friday some linger it a little while longer.
Rainfall could come in around .5" to 2.5" in some locations before all is said and done.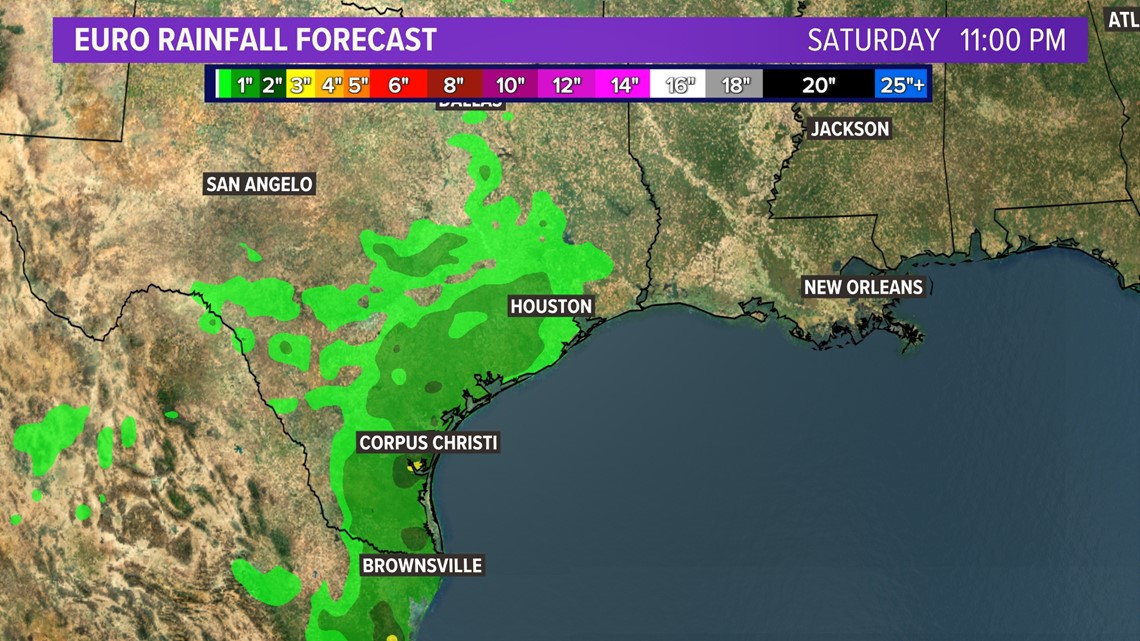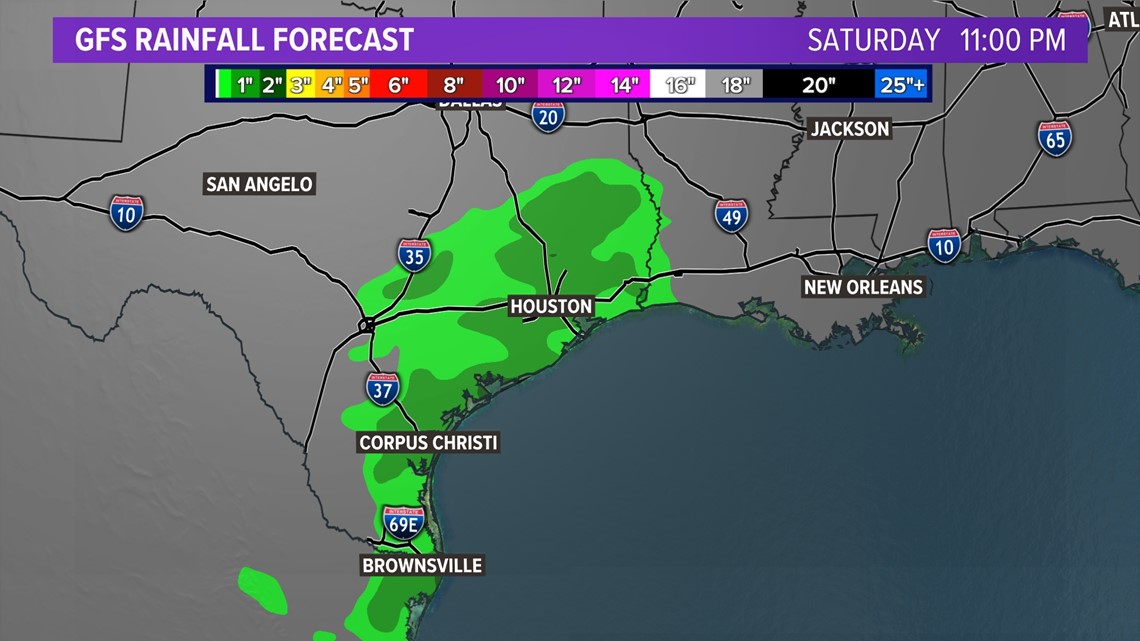 As always things will change and evolve so stay tuned!