HOUSTON — Powerful storms moved through the Houston area Thursday, bringing strong winds, heavy rain and plenty of lightning. Throughout the afternoon and into the evening, many of you captured photos and videos of the system.
The image below came to us through text at 713-526-1111.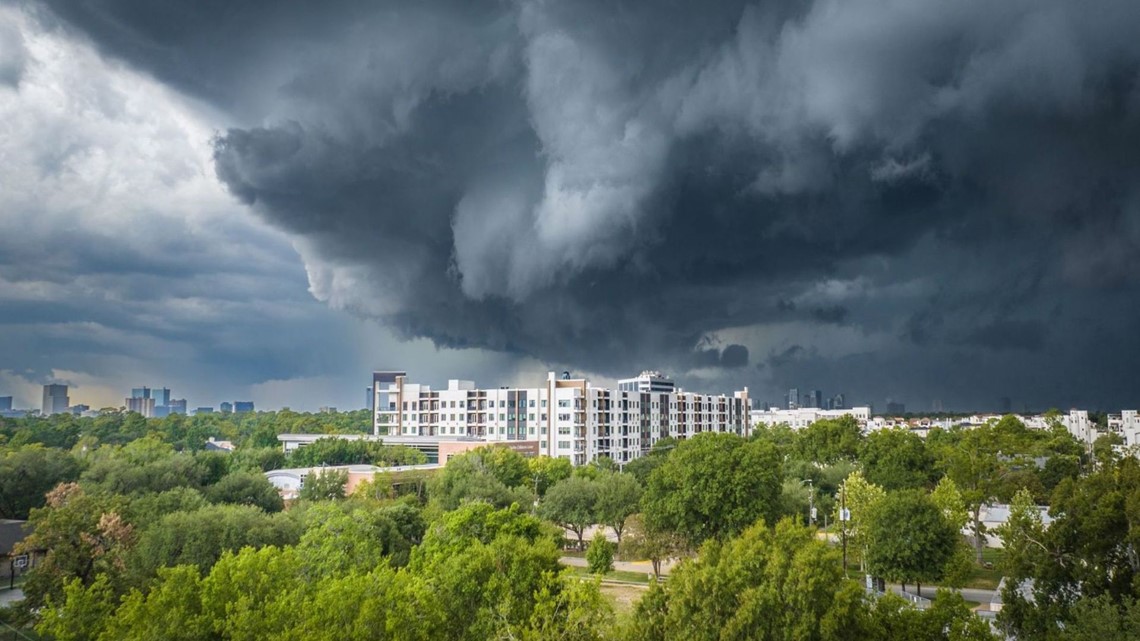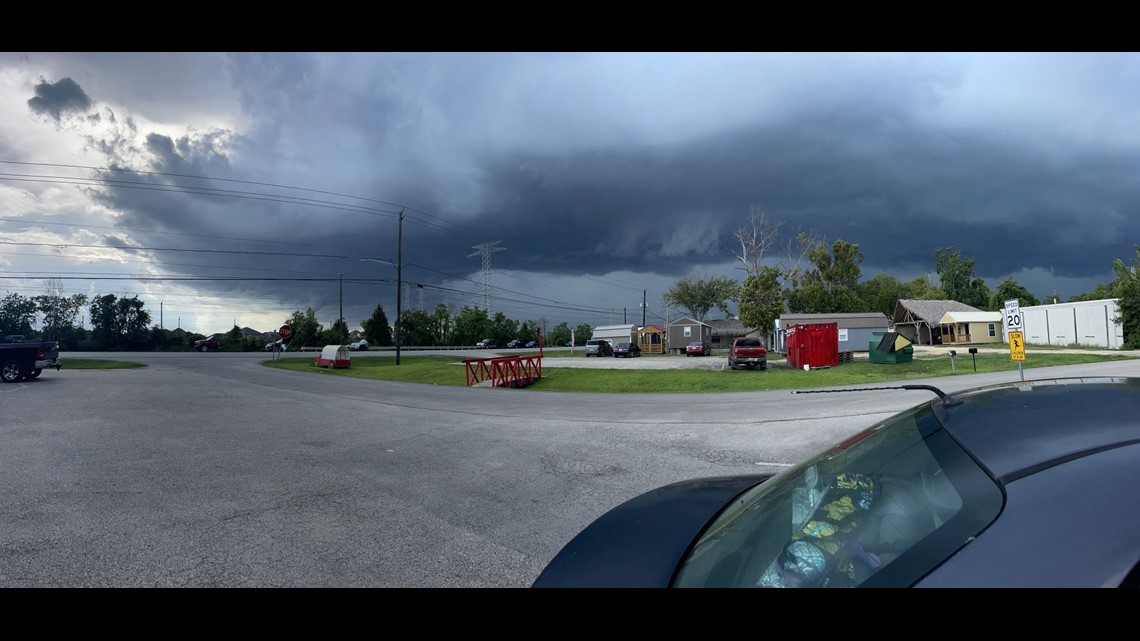 There were thousands of lightning strikes with Thursday's storms, including this strike in downtown Houston captured by Ignacio.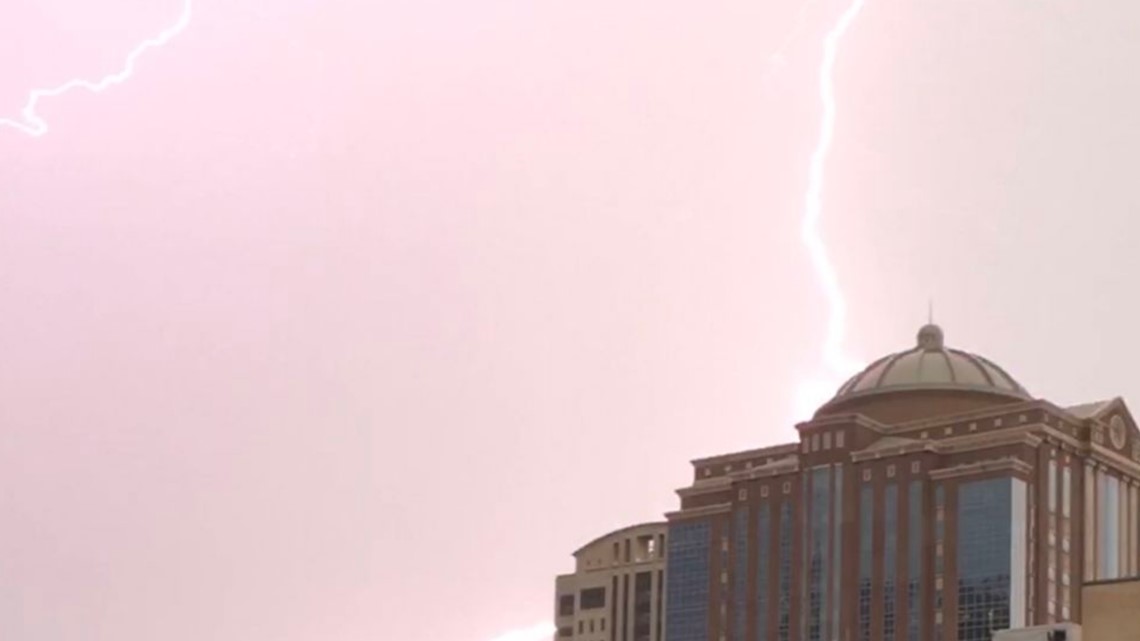 Heavy rain fell all across the viewing area. This video was submitted by Tanya Djavadzadeh in Friendswood.
Crystal Martinez captured a timelapse video of storm clouds moving over the Galleria area.
And once the storms were over, some people were treated to this...
Below are more of the photos and videos you've been sending us through the Near Me feature of our news app.
Houston, Texas storms: Viewer photos of storms, Thursday, August 18