HOUSTON — On Friday, cadets and longtime veterans stood side by side around the reflection pond at the Houston Police Academy to reflect on the life of K-9 Aron.
The 4-year-old dog died Monday after spending a year and a half as a police K-9. Aron worked at Bush Airport as a bomb-sniffing dog on the same team as Sgt. Clint Mayo.
"And I know someone may say, 'Why are we having this ceremony? It's just a dog.' And I say we're not here just to honor a public service animal. We're here to say goodbye to a friend," Mayo said during Aron's service.
Officials said Aron's handler left him alone in a running, air-conditioned vehicle near the Bush Airport Training Facility when it unexpectedly shut off. They said an alert system installed in K-9 units failed so no one realized the engine died until it was too late.
When Aron's handler returned to the vehicle, the 4-year-old dog was in distress. He was rushed to an emergency veterinarian clinic where he died.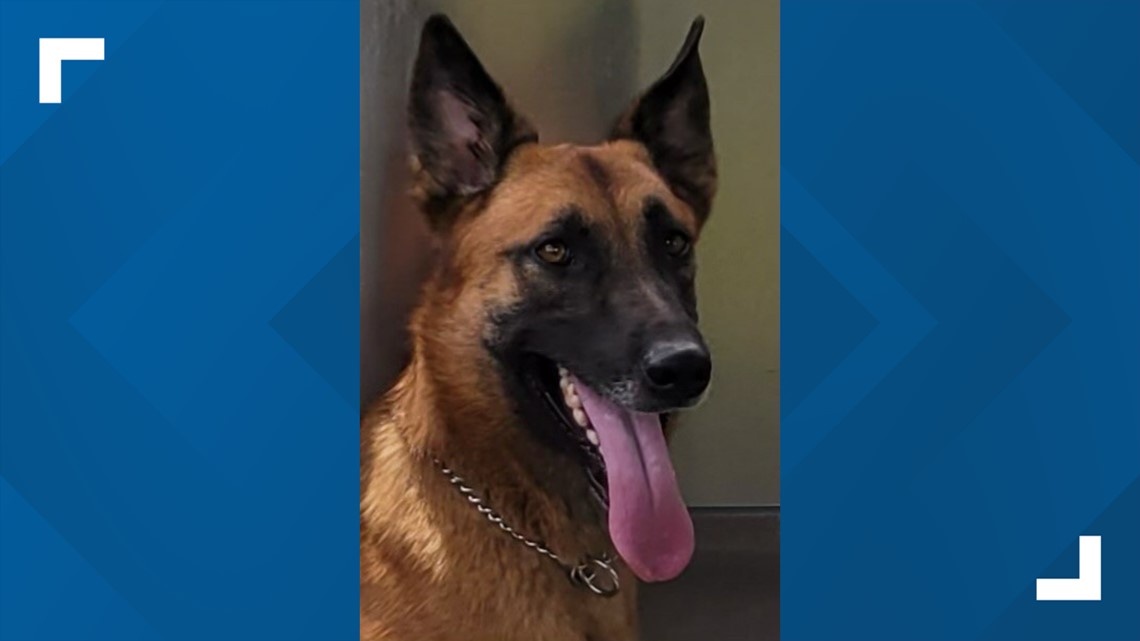 During Aron's memorial service, HPD Chief Troy Finner presented the American flag to his handler who has 40 years of service.
"And again, Paul, we're here and your family, we're standing as a family. It's a difficult time. I ask everyone to respect that," Finner said.
Aron's handler did not want to speak publicly, but he left receiving a public outpouring of support.
Police are still investigating what went wrong. They said the alarm vendor is checking the backup system in all of the K-9 patrol vehicles to prevent this from happening again.
Watch the full memorial service: