In August 2017, Sandra Melgar was convicted of brutally stabbing her husband, Jaime "Jim" Melgar, 31 times the night they celebrated their 32nd wedding anniversary. Did she commit the crime?
I'm Matt Keyser, a digital reporter here with KHOU. For the past six months, my colleague Grace White and myself have spent painstaking hours trying to answer that question. We've read through hundreds of pages of reports by investigators, paramedics and the medical examiner. We've watched hours' worth of Sandra's interrogation and sorted through hundreds of crime scene photos. We've met family and friends, some of whom have never shared their stories.
Sandra has spent the past 10 months in prison serving a 27-year sentence. Her family, her friends, even Jim's family all agree: Sandra didn't kill her husband.
And that got me thinking: If someone is sentenced to decades in prison, shouldn't all questions surrounding their guilt be resolved?
I tell you all this because we launched Season 2 of the "Missing Pieces" podcast. Over the next six weeks, Grace and I are going to take you through our investigation. You'll hear from Jim's brother, Herman, who found Sandra in the closet; the prosecutor, Colleen Barnett, who tried the case; the jury foreman, who will take us through the jury's deliberations; and hear from Sandra herself in her first and only interview since Jim's murder.
Read more: An in-depth look into the murder case against Sandra Melgar
New episodes of the six-part podcast will be released every Monday through Nov. 26.
If you have questions, comments, or information about the case, email Grace or myself.
In the meantime, listen below or subscribe to 'Missing Pieces' on iTunes, Google Play, or SoundCloud.
Episode 1: 'Christmas Lights and a Crime Scene'
On mobile: Tap here to listen to Episode 1
It's Dec. 23, 2012, and Jim and Sandra Melgar are celebrating their 32nd wedding anniversary in their Jacuzzi with candles, cocktails, whipped cream and strawberries. Sandra wakes up the next morning in her closet, her hands and feet bound. There's no sign of Jim and she has little recollection of what happened the night before.
"I've never seen my mom so broken and devastated and she never recovered after that. She's never going to be the same person. She will always have this hole in her life. I mean, I just can't put into words how this has affected her because it's been such a tremendous loss—for everybody, not just for her. But it's just been devastating for her," Sandra and Jim's daughter, Lizz, said.
Episode 2: 'I Didn't Hear Anything'
On mobile: Tap here to listen to Episode 2
As crime scene investigators process the Melgar home, Sandra is taken to the police station to give a statement. That's when detectives begin to suspect she's the killer.
"Wasn't it ironic that you could--you black out at the exact time when he's getting stabbed and bludgeoned?" Sgt. James Dousay with the Harris County Sheriff's Office asks.
"I don't have an answer for you," Sandra tells him.
Episode 3: 'Behind the Prison Glass'
Kyle Porter / KHOU
On mobile: Tap here to listen to Episode 3
Grace takes a drive to prison to meet Sandra Melgar in her first and only interview since Jim's death. For the past 10 months, Sandra has called the William P. Hobby Unit home, an all-women's prison that sits among the cattle and farmland near Waco. She walked down the hallway with a wooden cane that was too big for her. I was struck by how petite she was. She looked pretty frail, dressed in a white jumpsuit. She had long blonde hair and glasses. She exhaled as she sat down behind the glass.
"They got it wrong, they got it completely wrong with what, or some of the things they based on… were not even in evidence, that they based their decision on were not even in evidence, there was just no evidence, none," Sandra said.
Episode 4: 'The Pendulum Swung'
On mobile: Tap here to listen to Episode 4
After a three-week trial, it took a jury eight hours to convict Sandra Melgar of murdering her husband. Sandra shrieked and nearly collapsed into her seat in the courtroom when the judge read the verdict. How was she found guilty? This week, we hear from prosecutor Colleen Barnett, blood-spatter expert Celestina Rossi, and the jury foreman. They all agree: Sandra did it.
"The more you started listening to the things she said, the more you realized they didn't make sense 15:27 a rational person would not do this," Tom, the jury foreman, said.
Episode 5: 'The Aftermath'
On mobile: Tap here to listen to Episode 5
As Sandra's family and friends deal with the cold reality of her sitting in prison, they question the motives thrown out by the prosecutor. They begin writing letters to the judge pleading for a new trial.
"Nobody's marriage is perfect, but theirs is about as close to perfect as I ever saw. I never witnessed anything—you know they didn't belittle each other, they didn't talk down to each other. It was the opposite, you know. They cared—they cared about each other and took care of each other," Sandra's cousin, Diana Noark, said.
Episode 6: The Appeal
Karen Warren, Houston Chronicle
On mobile: Tap here to listen to Episode 6
Where does Sandra Melgar's case go from here? She is fighting her conviction, but an appeal is a long process and doesn't guarantee she will get out of prison. And as one law expert told us, going through the appeals court isn't the best way to prove a wrongful conviction.
"I was shocked. I mean, I was really shocked. And I haven't felt that upset about a case in a really long time, because I so fully believe she's not guilty. Because honestly, I never thought it would go to trial. And then when it did, it was surprising, but I thought surely there'll be an acquittal," said Sandra Guerra Thompson, the director of the Criminal Justice Institute at the University of Houston Law Center.
Episode 7: Q&A with hosts Grace White & Matt Keyser
KHOU
We've covered a lot about the Sandra Melgar murder case these past six weeks. In this week's bonus episode, hosts Grace White and Matt Keyser discuss lingering questions and answer your questions about the case.
Photos: Jim and Sandra Melgar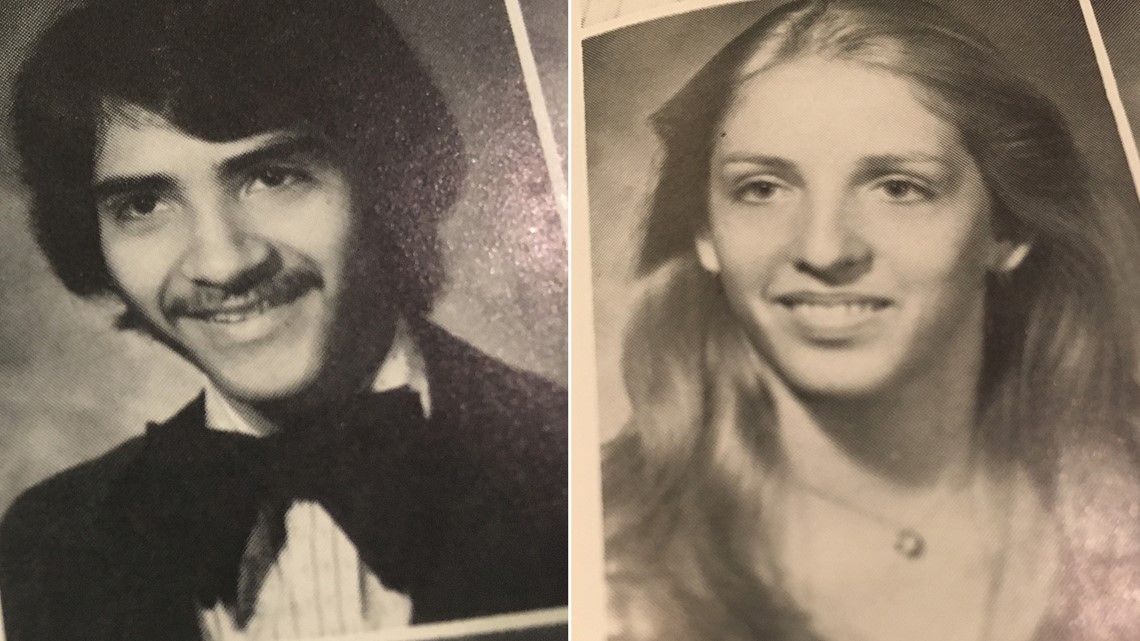 Photos: Jim and Sandra Melgar
Photos: Behind the scenes of 'Missing Pieces' Season 2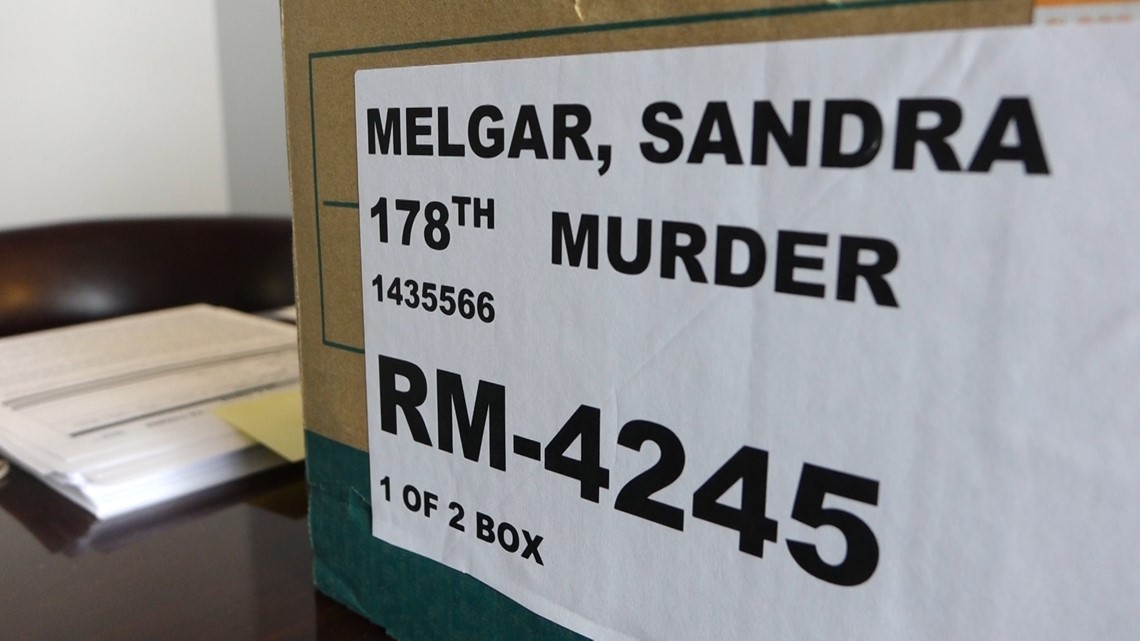 Photos: Behind the scenes of 'Missing Pieces' Season 2
Follow Grace White and Matt Keyser on Facebook.
More about the case
Read: She was convicted of murdering her husband. Did she do it?
Watch: The murder case against Sandra Melgar
Listen: Season 2 of the 'Missing Pieces' podcast dives into the murder case of Sandra Melgar
Timeline: The case against Sandra Melgar
Photos: Jim and Sandra Melgar
Photos: Behind the scenes of 'Missing Pieces' Season 2