HOUSTON — Houston police released photos Monday of an alleged car robber involved in a deadly shootout with the car owner and the victim's friend over the weekend.
According to the Houston Police Department, the car owner had stopped at a Chevron gas station on the Southwest Freeway, where he met up with some friends.
While he was at a friend's vehicle, police said a suspect in a red hoodie drove off in the victim's car while he wasn't looking. He jumped into the friend's car and they chased the suspect.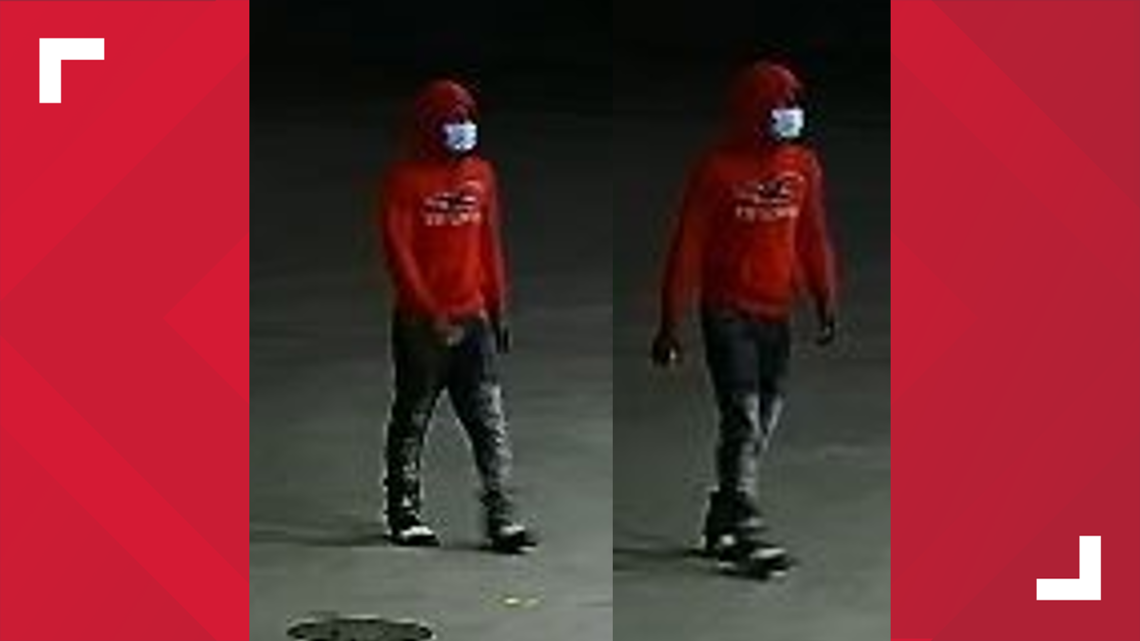 At some point, investigators said the suspect stopped and the man was able to get in the passenger side of his own vehicle.
The suspect drove away again and police said shots were fired between the suspect and the victim's friend in the other vehicle in the 9090 block of Renwick Drive. During the crossfire, the victim was shot in the neck and died.
The suspect who stole the car ran away after the shooting and has not been caught. The friend who fired back at the suspect has been arrested.
Police are still trying to determine which person fired the shot that killed the man trying to get his car back.