GALVESTON, Texas — Tears were flowing in a Galveston County courtroom Monday during a change of venue hearing for Santa Fe mass shooting suspect Dimitrious Pagourtzis.
Some victims' family members broke down when Pagourtzis walked into the courtroom.
"I was looking at him to see if I could see some remorse," said Sonia Lopez, the mother of a shooting survivor. "And I didn't get it."
Pagourtzis' attorney is asking the judge for a change of venue because he says his client can't get a fair trial in Galveston County.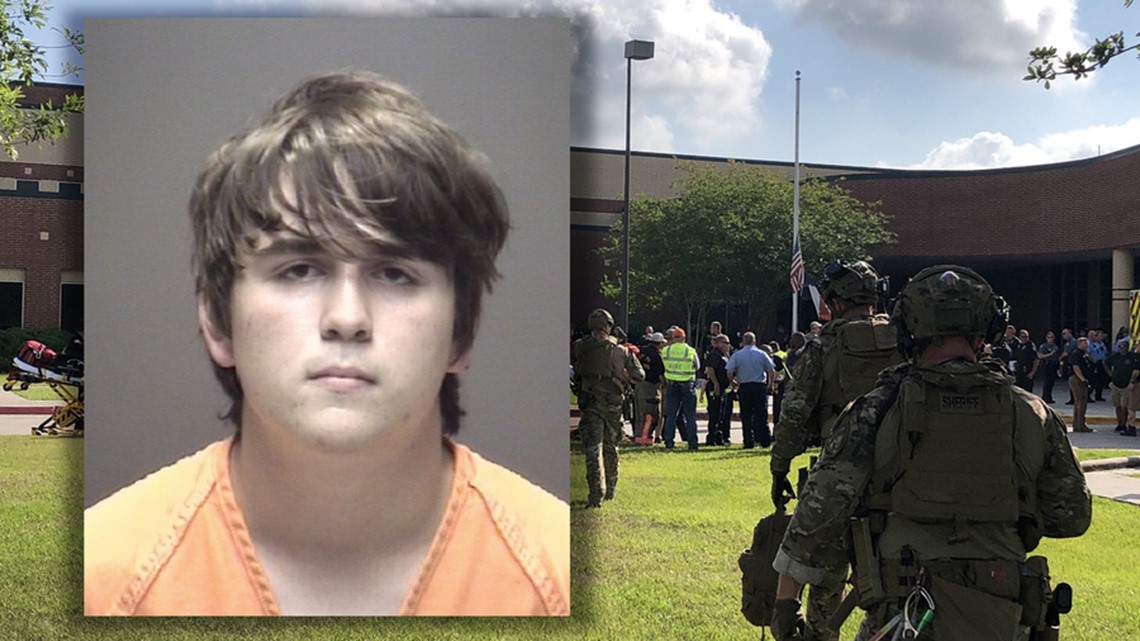 Defense attorney Nicholas Poehl said there's a smaller jury pool available in Galveston County, so it would be tougher to find jurors who haven't already made up their minds about the case.
They blame bias, in part, on social media comments and even those made by political leaders following the incident.
"This case is the very type of case that is the reason we have a change of venue process in Texas," said attorney Nicholas Poehl. "Because sometimes you just need to move the case."
Prosecutors maintain that the judge can adequately evaluate potential prejudice when it comes time to pick a jury.
They cited other highly publicized cases where trials took place in the jurisdictions in which crimes were committed.
The judge said he'd make a decision on the change of venue by the end of the week.
"Of course, we all want it to stay here in the county because this is where the incident occurred," Lopez said. "We're supporting the judge in any decision that he makes and we're willing to follow the case wherever it goes," Lopez said.
Her daughter, Sarah Salazar, survived the shooting but still has shotgun pellets lodged in her body.
The next hearing in this case is set for May 10.
The actual trial may not happen until 2020.
ALSO POPULAR ON KHOU.COM: