Crews were searching for the remains of one of the pilots killed and the plane's black box. Chambers County Sheriff Brian Hawthorne said the search was suspended because of lightning.
"There's a lot of lightning in the area. Aluminum boats, air boats and lightning do not go together." he said.
The sheriff said the county jail and sheriff's office is about a mile away from the crash site and they're lucky their surveillance camera caught the crash.
The 5-second video clip shows the cargo plane as it fell from the sky around 1 p.m. Saturday.
The three victims have been identified as Captain Rick Blakely, Conrad Aska, and Sean Archuleta.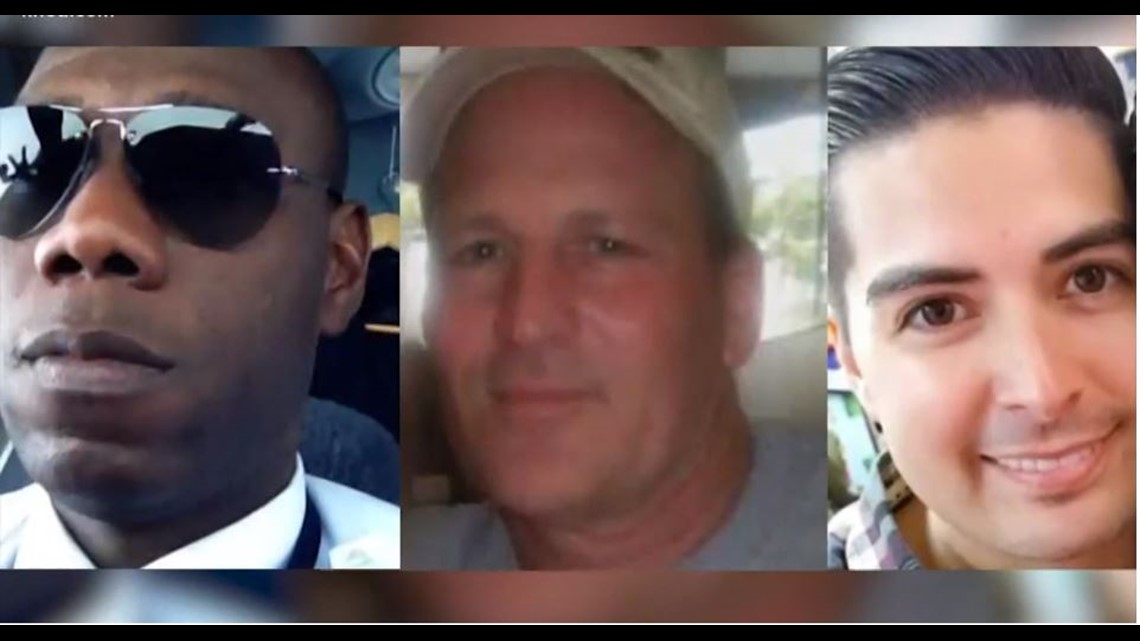 "Chances are we feel like he's out there like the other two were." said Sheriff Hawthorne of the pilot whose remains have not yet been recovered.
The three men were killed after the plane nosedived into the shallow Trinity River in Anahuac. One of the pilots was a Mesa Airlines pilot who was on his way to Houston.
"The debris field its extensive, it's total devastation out there" said Loni Alley, a former Houston firefighter and one of the volunteers assisting with the search efforts on Monday.
"What's so difficult out there right now, there's not a lot of water, there's a lot of mud and the mud is like quicksand out there. You can get stuck really easily and that is impeding some of the searching" said Alley.
The black box and data recordings should help reveal why the Boeing 767 aircraft abruptly went into a deep dive into the river.
The sheriff's office put a call out for anyone who may have other recordings or pictures of the plane crash to contact them.
Officials said the investigation could take longer than a year to complete.
ALSO POPULAR ON KHOU.COM: