KHOU 11 photojournalist Nathan Kvinge captured images of an uprooted tree, a trampoline stuck in power lines, and heavy damage to the exterior of the Martin Luther King Jr. Community Center in the Third Ward.
Tree uprooted in Gulfgate area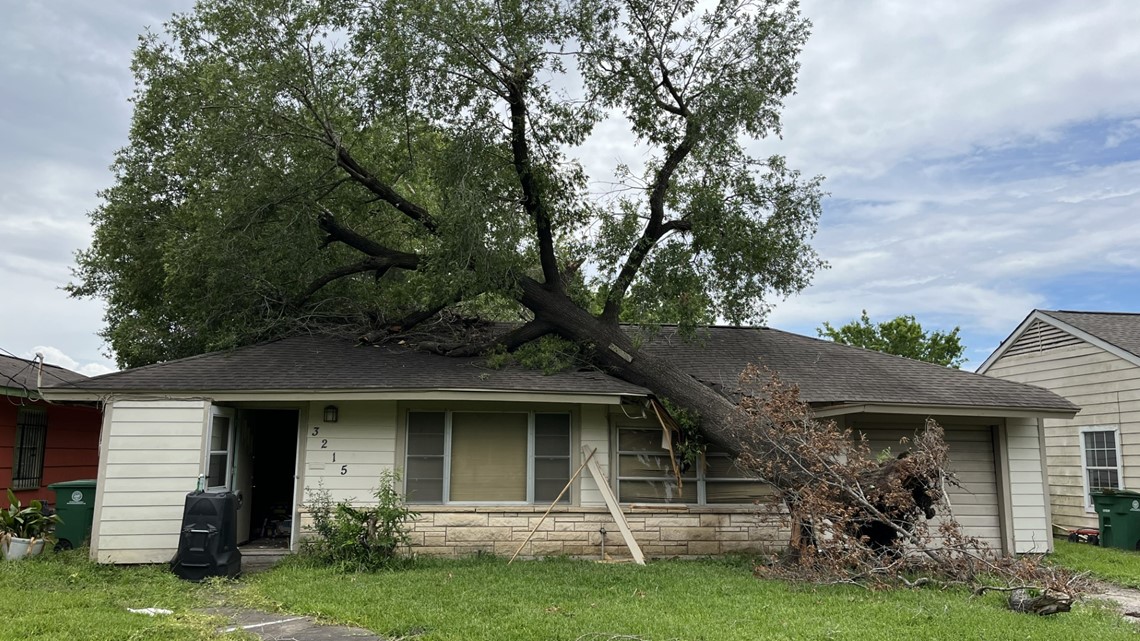 Trampoline hangs from power lines at Erby St. & Pecan St.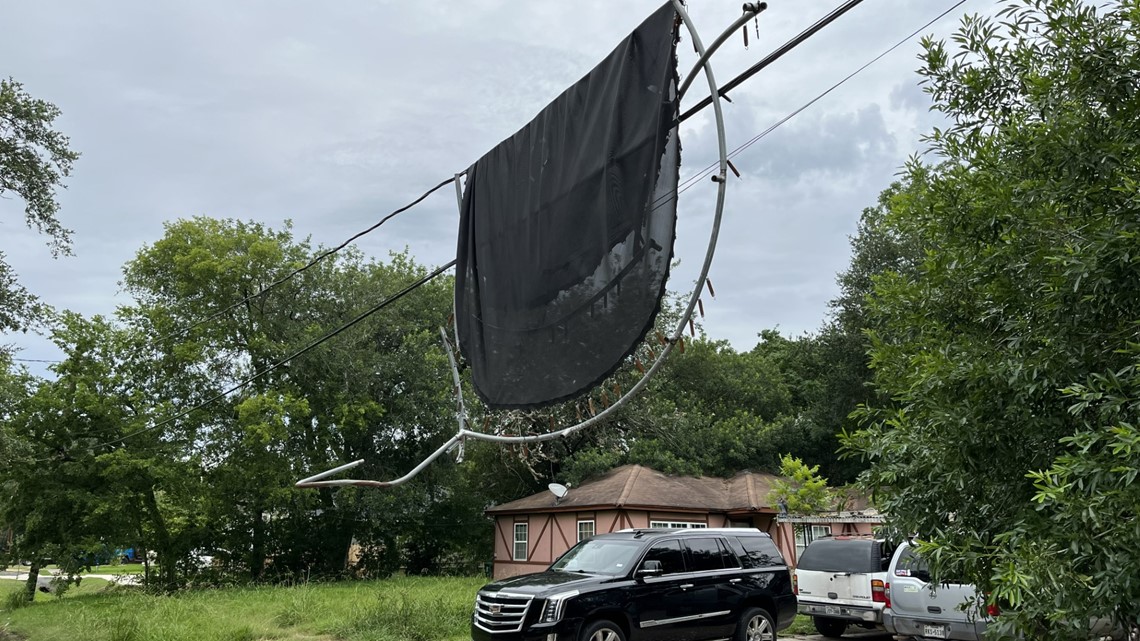 MLK Community Center damaged by storms in Third Ward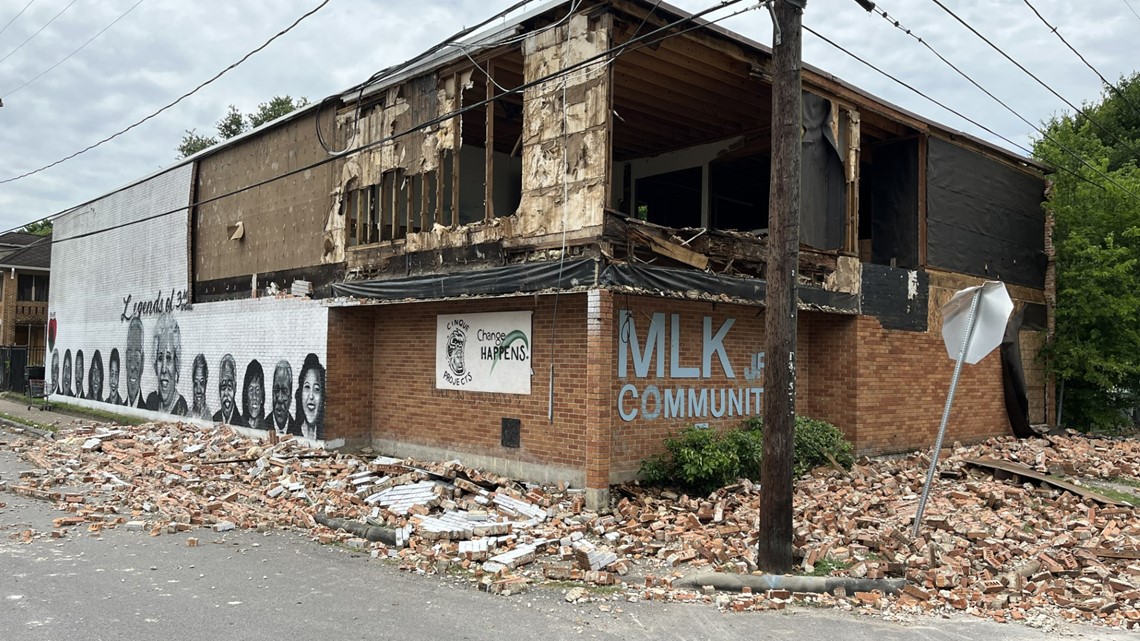 Wind gusts were a big concern, with a sensor in College Station reporting a gust of 85 mph at one point. There was also a wind gust of 62 mph at Bush Airport and 53 mph in Sugar Land, according to the National Weather Service.
If you have storm damage in your area, you can share your photos and videos through the Near Me feature on the KHOU 11 app. Just be sure not to put yourself in danger to get the shot. You can download it here.