HOUSTON — Typical August weather is here for us: hot, humid, with a daily downpour.
August is a long, hot month so it's not surprise that our forecast features continuous temperatures in the mid to upper 90s over the next 7 days with only small chances of rain.
As we move into the weekend, a ridge of high pressure, albeit a weak one, begins to build into the state. That should be enough to help pump our temps into the upper 90s both Saturday and Sunday. This time of year, it doesn't require much at all for those kinds of temps anyway so any help from the atmosphere makes it all the more likely.
All in all, the weather pattern is benign for us aside from a slight chance of a downpour, which could be briefly heavy at times.
TROPICS
Isaias has become a remnant low over Quebec and is out of the picture. The tropics remain quiet across the entire Atlantic basin but I guarantee you it will not last.
Wednesday, hurricane researchers at Colorado State University released their updated outlook for the 2020 season and are now calling for 24 (!!!) named storms, 12 hurricanes and 5 major hurricanes (category 3 or higher).
By any measure, this is considered a hyperactive forecast that will keep meteorologists busy. If the above forecast is correct, we would be forced into the greek alphabet for only the second time in history.
Remember, the number of storms does NOT equate to landfalls or impacts. Many are likely to remain at sea.
One honorable mention here is that we are monitoring the models closely regarding a system that might try to develop in about 12 days in the Caribbean. The GFS model since Monday has consistently, run after run, shown a strong storm entering the gulf. With the Madden-Julian Oscillation (MJO) in a favorable phase of development at that time, it's something we need to watch carefully.
Of course if there is any changes or imminent development, we'll be on top of it.
Houston 7-day forecast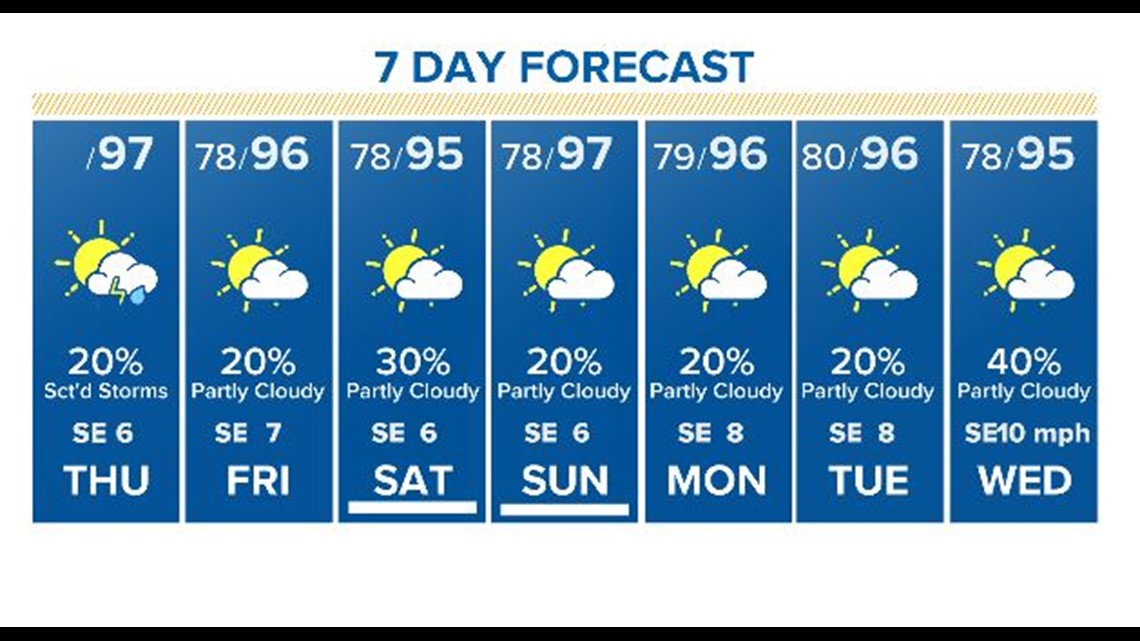 Live Houston-area radar