HOUSTON — Our first Fall cold front is getting closer. It is still expected to arrive tomorrow. Ahead of the cold front expect more rounds of rain.
Timeline of cold front in Houston
Today -- A repeat of Tuesday with a good chance for scattered showers and thunderstorms. Expect to see some ponding on roadways in the heavier downpours.
Track the rain in our live radar below:
Thursday -- We are expecting a very active weather day, especially in the morning hours. Your morning commute will likely be impacted. Widespread downpours and storms pushing from north to south along the front. Gusty winds will also be expected during this time.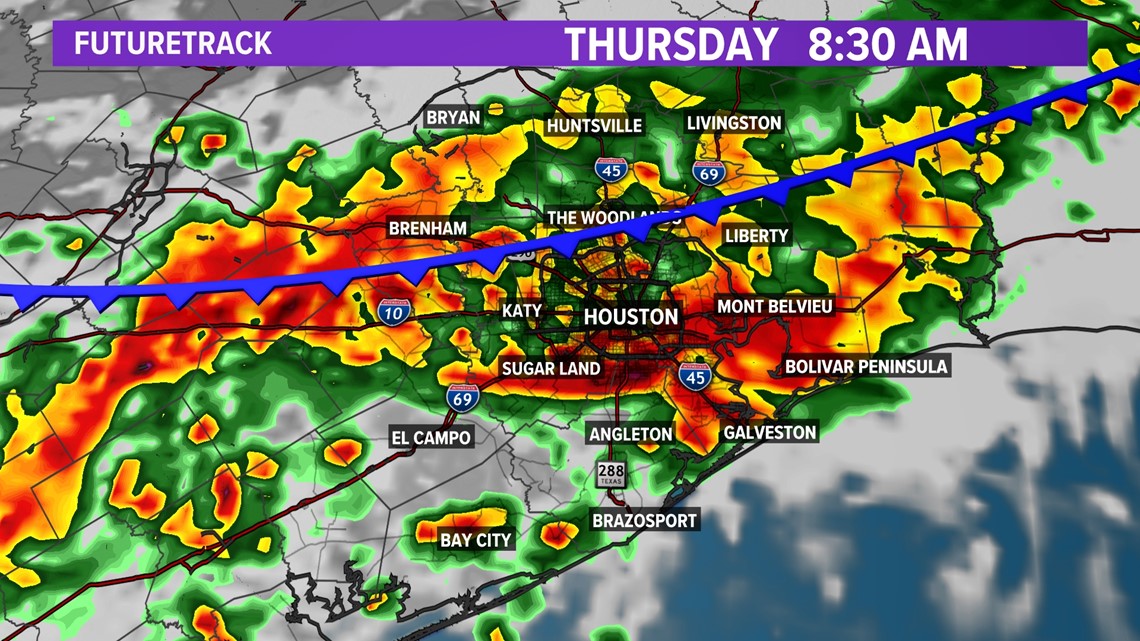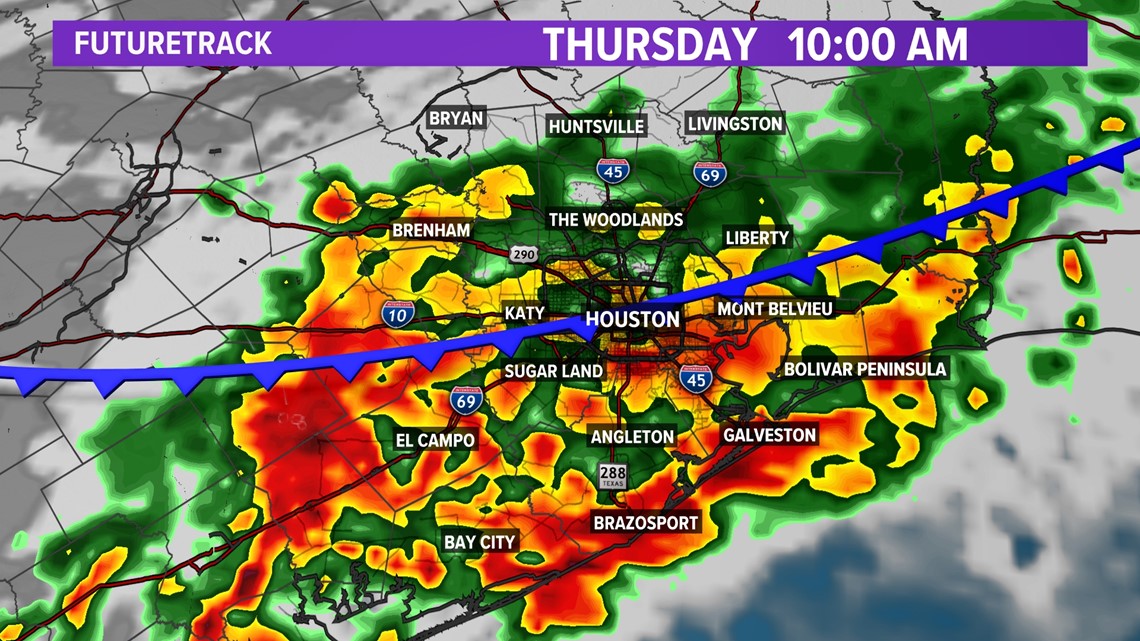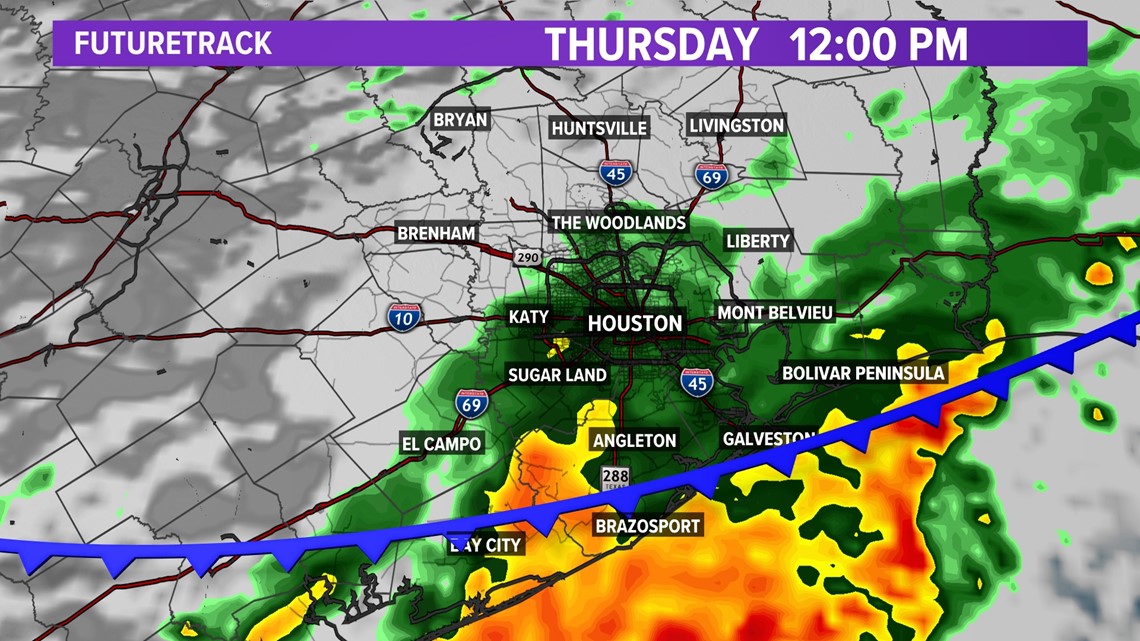 Friday -- Lingering clouds but rain chances look to be greatly reduced as our cold front pushes offshore. It will be breezy and clouds gradually clear throughout the afternoon.
**A secondary, reinforcing shot of cooler, drier air arrives Friday night / Saturday morning - this brings breezy conditions as it clears that will linger through the day on Saturday.
Saturday & Sunday -- We suggest you make outdoor plans because the weekend will feel like autumn. Morning lows will be in the 50s for some areas. Highs will be in the low 80s.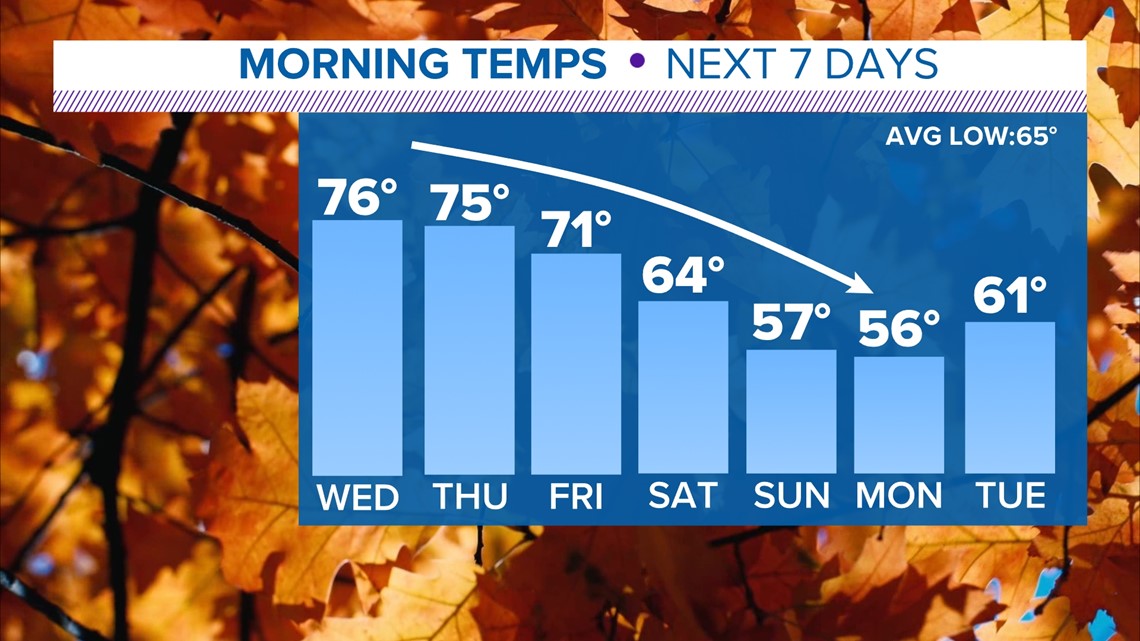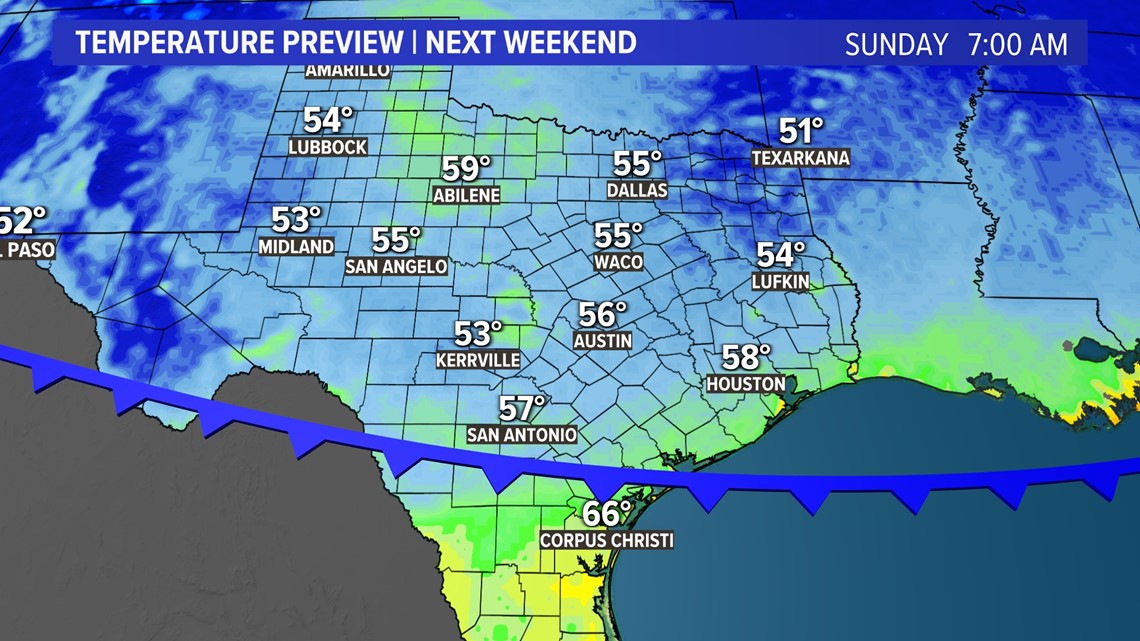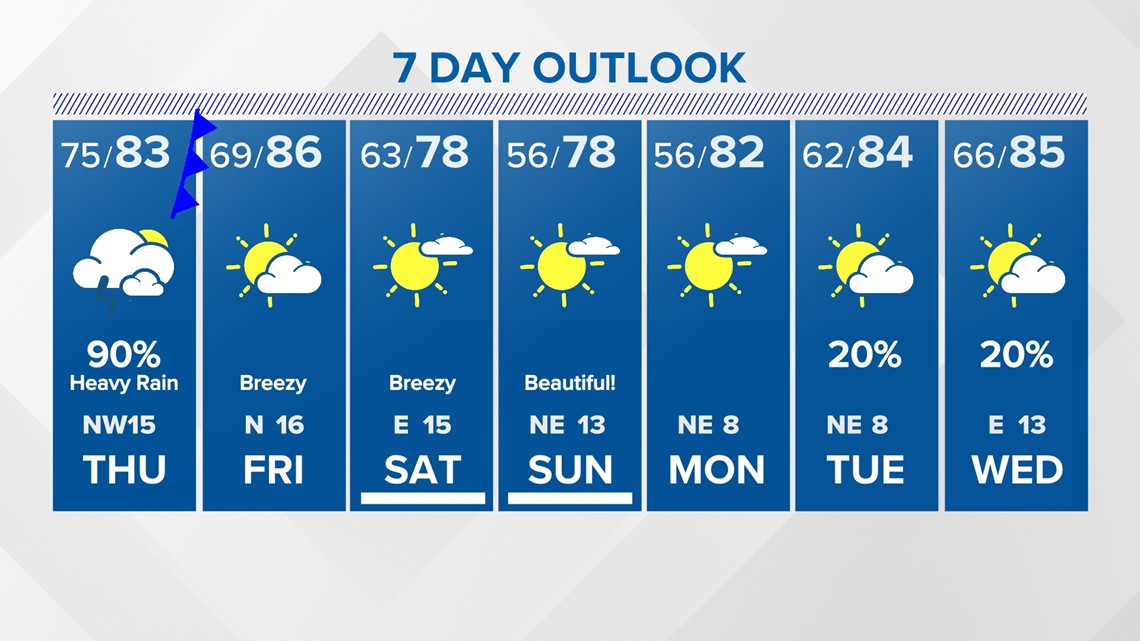 Follow the KHOU 11 Weather Team for updates: