HOUSTON — Mid 90s this afternoon have felt like the low 100s and they'll feel that way again for our Friday.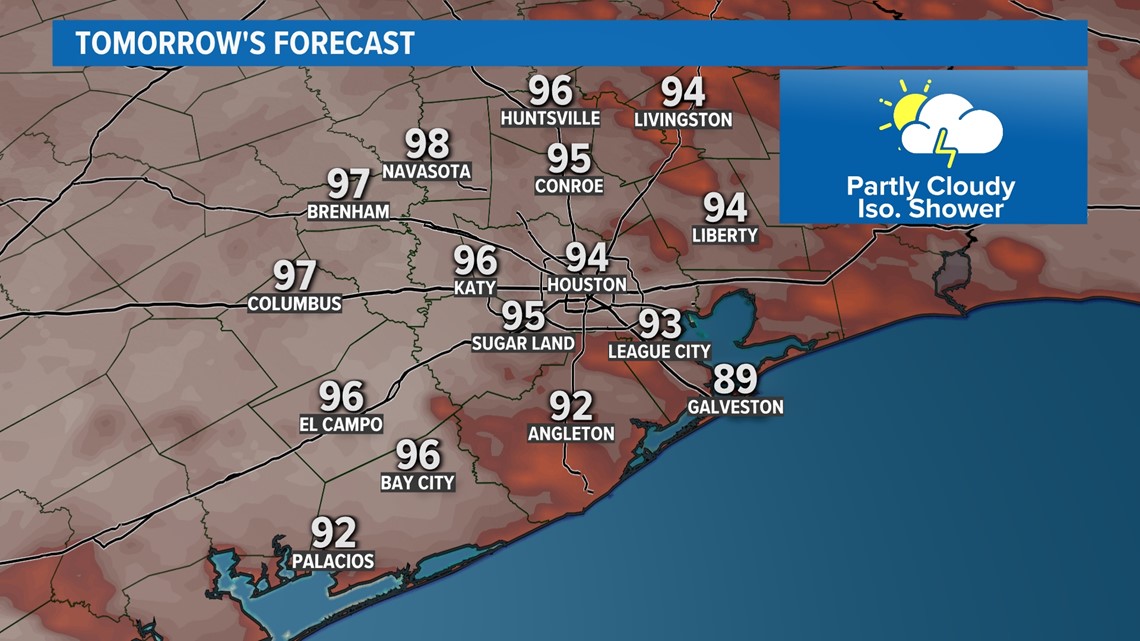 We will also add in a 30% chance for a downpour, with a better rain chance arriving Monday morning.
The rain from this past weekend and the abundance of sunshine is making pollen levels spike.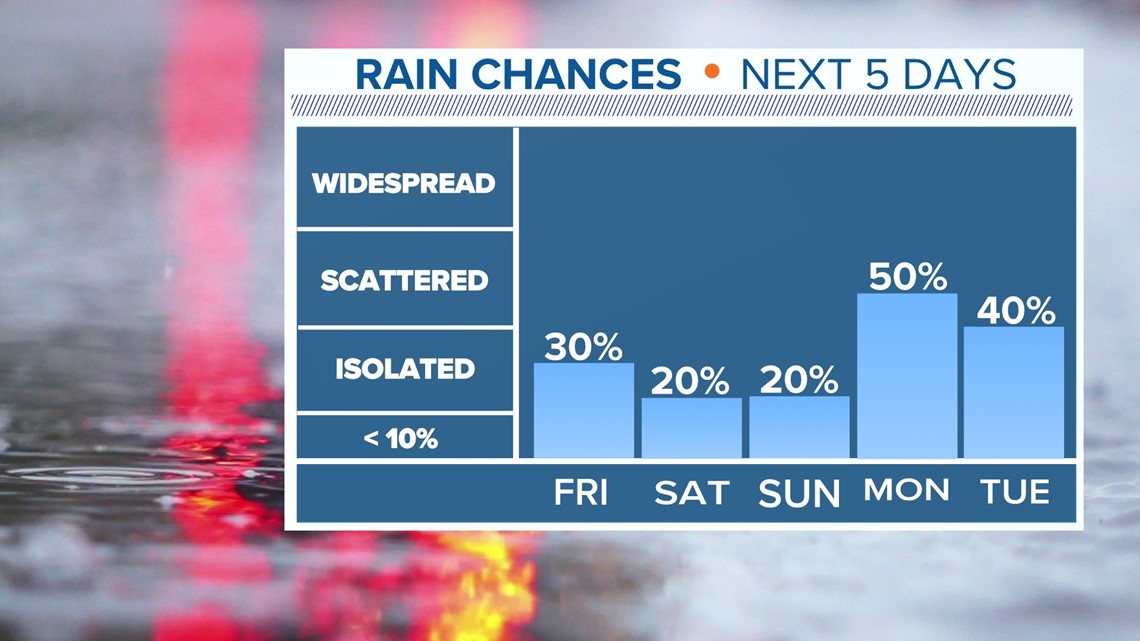 While the Gulf of Mexico remains void of any tropical activity the Atlantic basin in general is still quite busy. One named storm, Hurricane Nigel and 2 waves, one of which has a high likelihood of becoming Ophelia, the next named storm. There is also model signal for tropical development off the southeast coast later this week that could become a depression or storm before moving inland over the Carolinas.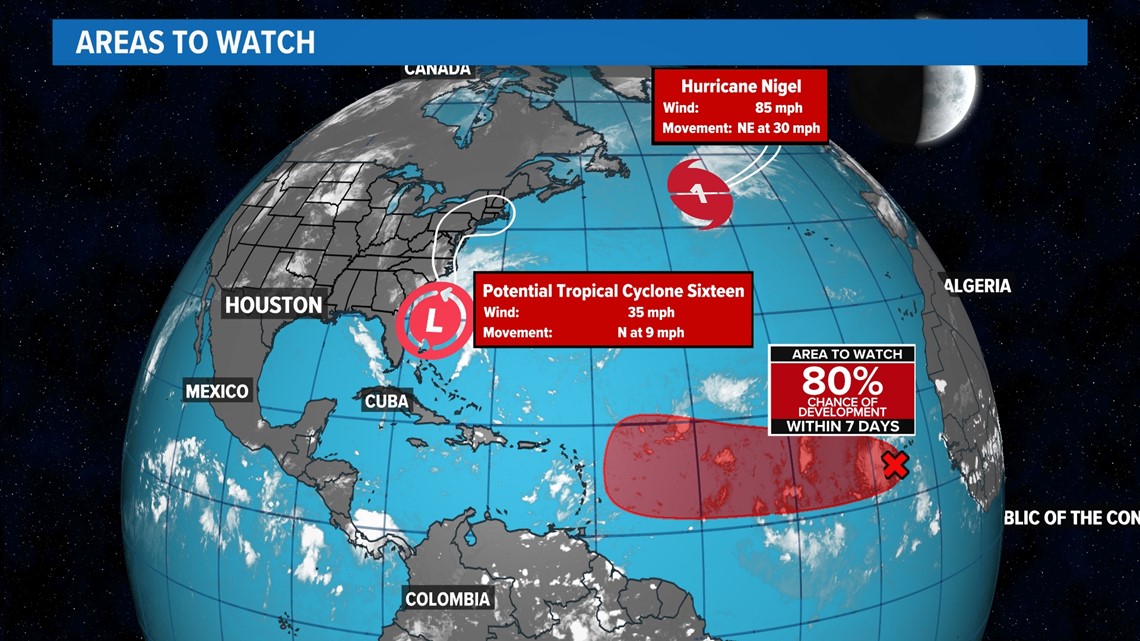 After a dry start to the week, isolated shower chances return again for Friday through the weekend, with temperatures staying a few degrees warmer than normal in the mid-90s all week.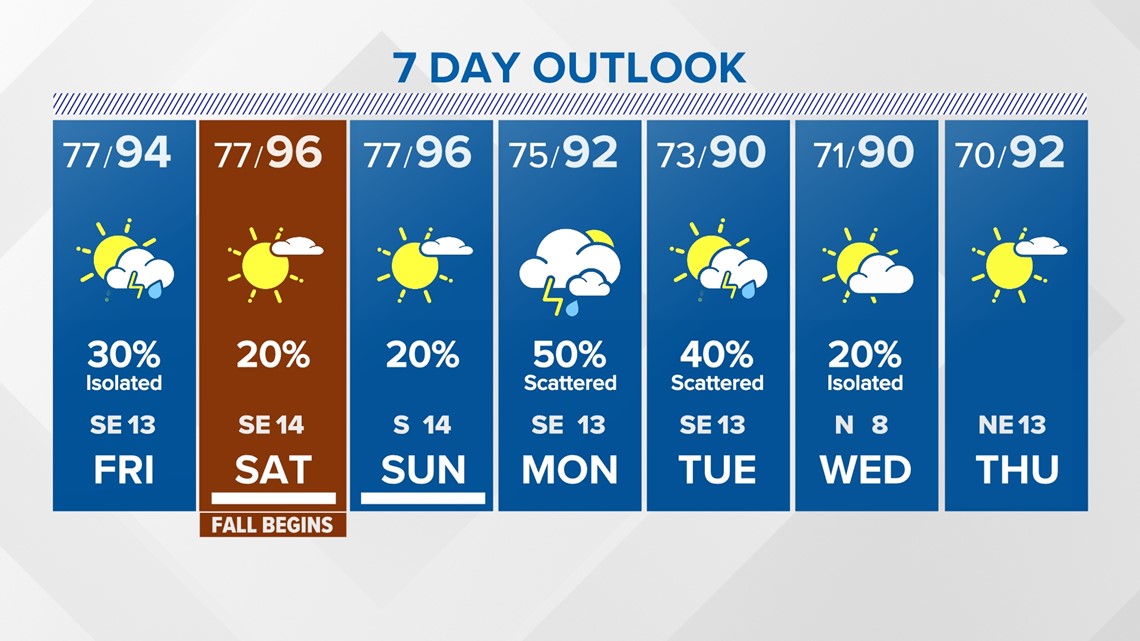 Houston heat stats
When we look at the stats, typically, going back 30 years, we see our first triple-digit high around the middle of July.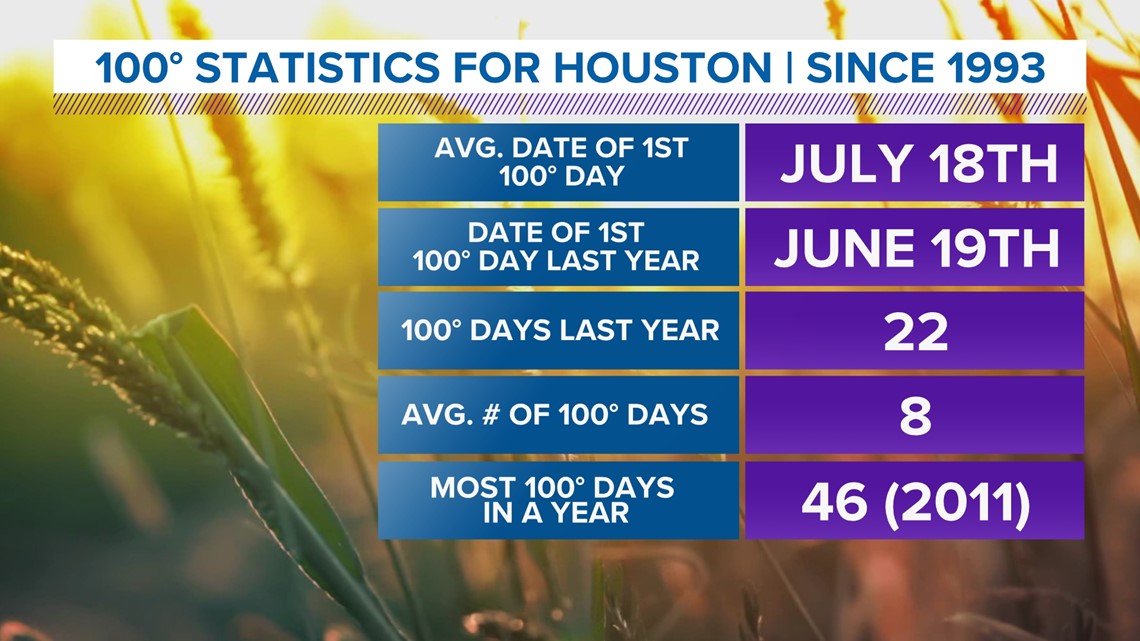 Early-season heat waves can be dangerous since our bodies are not yet acclimated to the summer heat and cannot efficiently mitigate its effects.
Be alert for symptoms of heat-related health issues if working outdoors this week.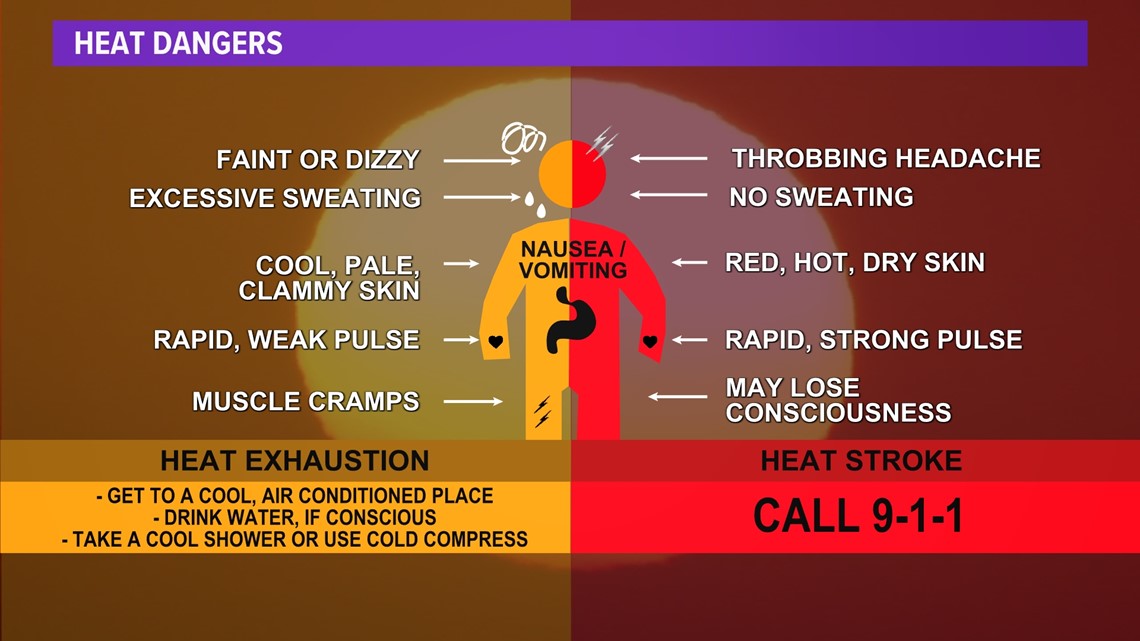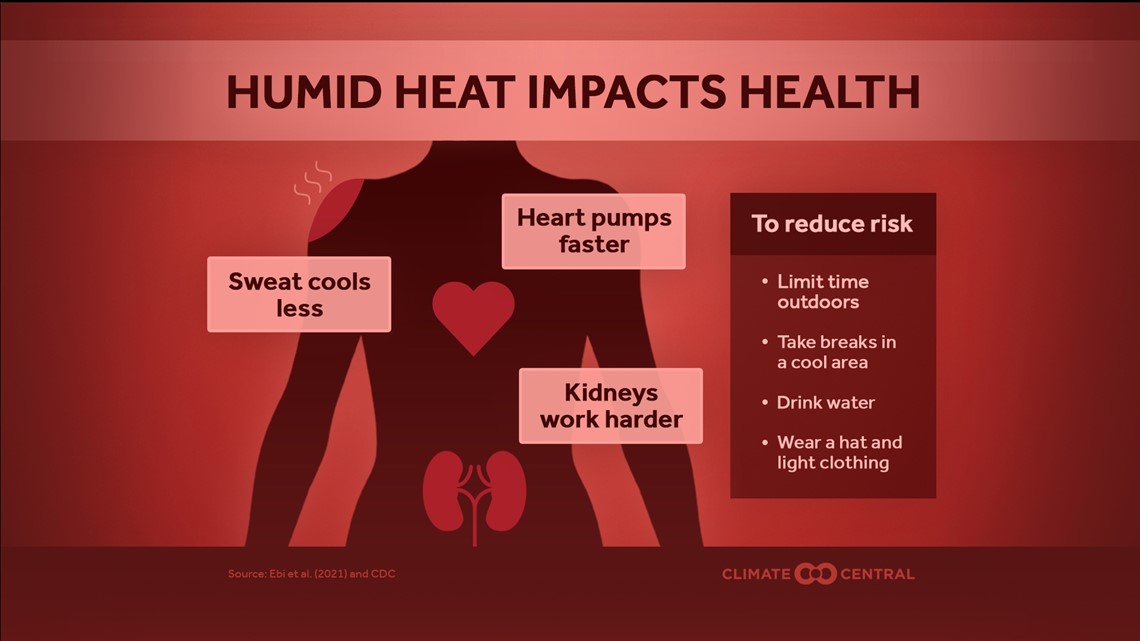 Please, please, please! Do NOT leave children or pets unattended in vehicles for ANY amount of time. Car interior temperatures can become deadly quickly.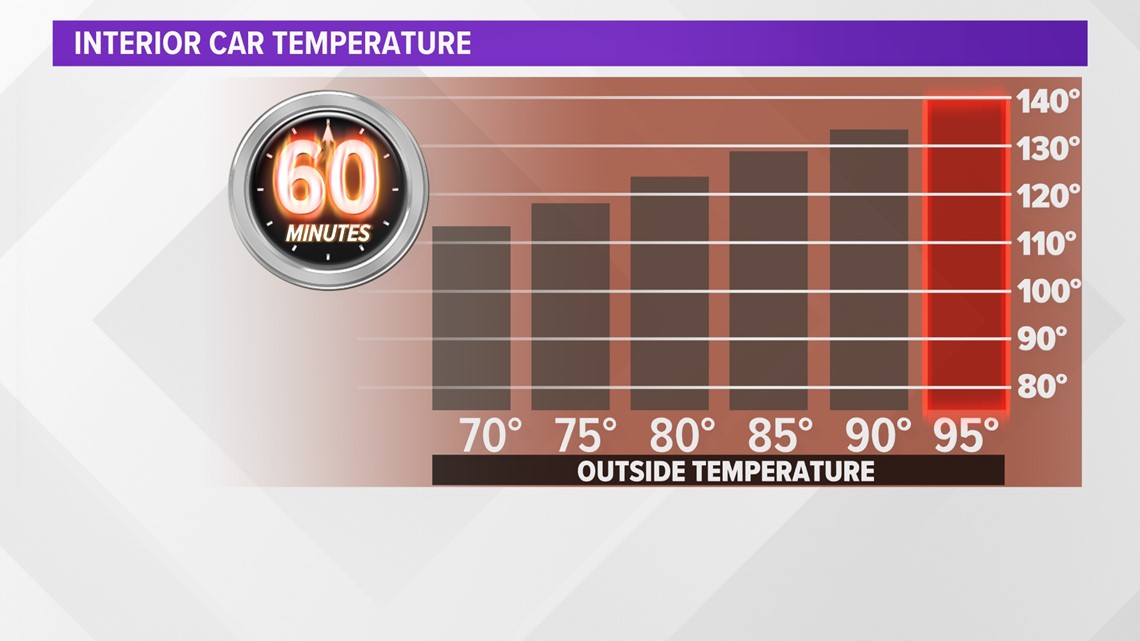 Follow the KHOU 11 Weather Team for updates: