After a pleasant start to the weekend, humidity increased overnight as gusty winds from the Gulf of Mexico continued across the area. We're waking up to noticeably warmer temperatures with most areas in the upper 60s and climbing quickly.
Sunday will be another breezy day with wind gusts up to 35 mph and there's a 10% chance of spotty showers.
These gusty winds are thanks to a developing storm system in Colorado. That system is clashing with high pressure to the east, leading to breezy conditions across the Central US.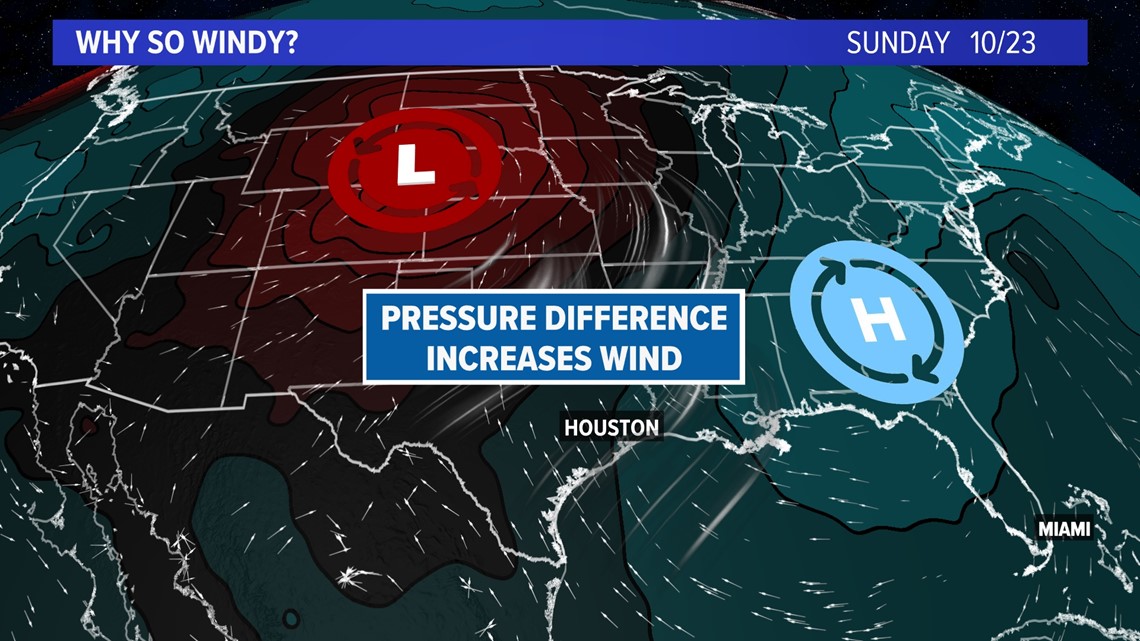 The southerly wind direction is helping to bring in more humidity, which will set the stage for showers and storms with an approaching cold front Monday night.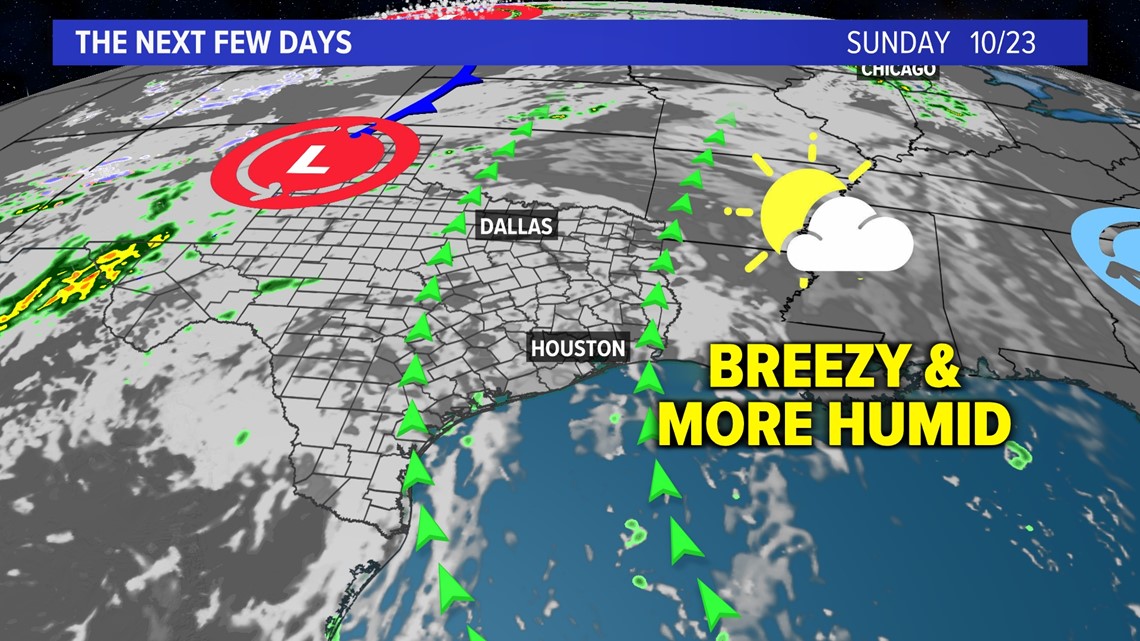 This front will bring a line of showers and storms through the area Monday night and very early Tuesday morning before skies quickly clear Tuesday afternoon. As of right now, Monday looks to be mainly dry with just a few isolated showers before the front arrives overnight.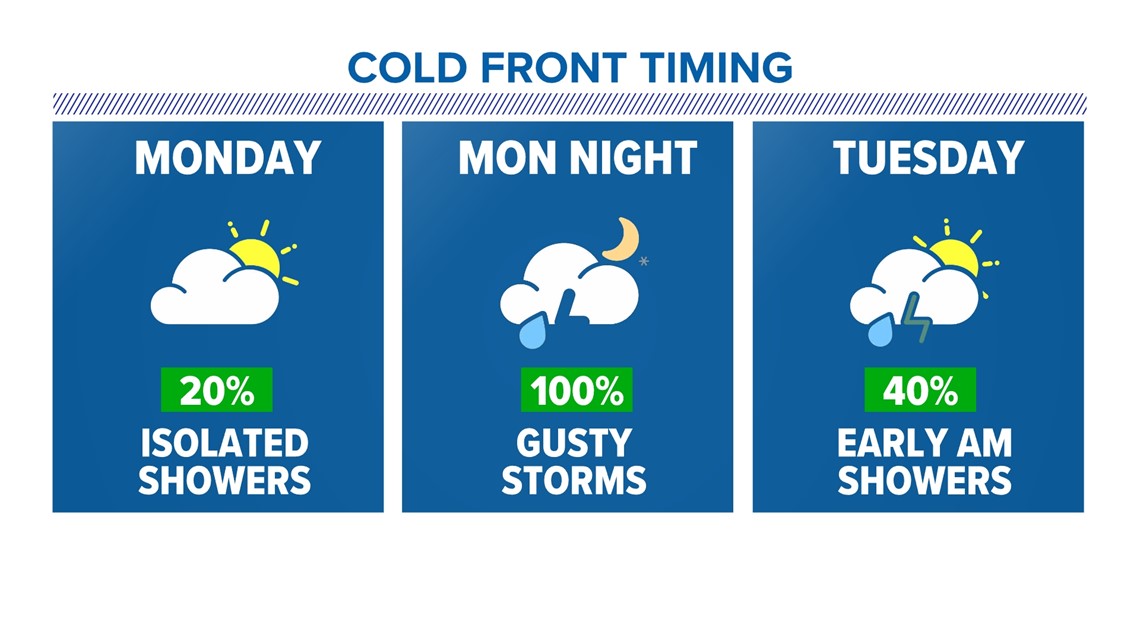 There is a low end chance for a gusty storm or two to reach severe limits Monday night. As a result, the Storm Prediction Center (SPC) has placed parts of SE Texas under a threat level 1/5 (1 being the lowest) for Monday night.

Behind the front, skies will quickly clear and humidity and temperatures will drop for the middle of the week. Overnight lows will be in the 40s and 50s Wednesday morning with afternoon highs in the 70s through Friday.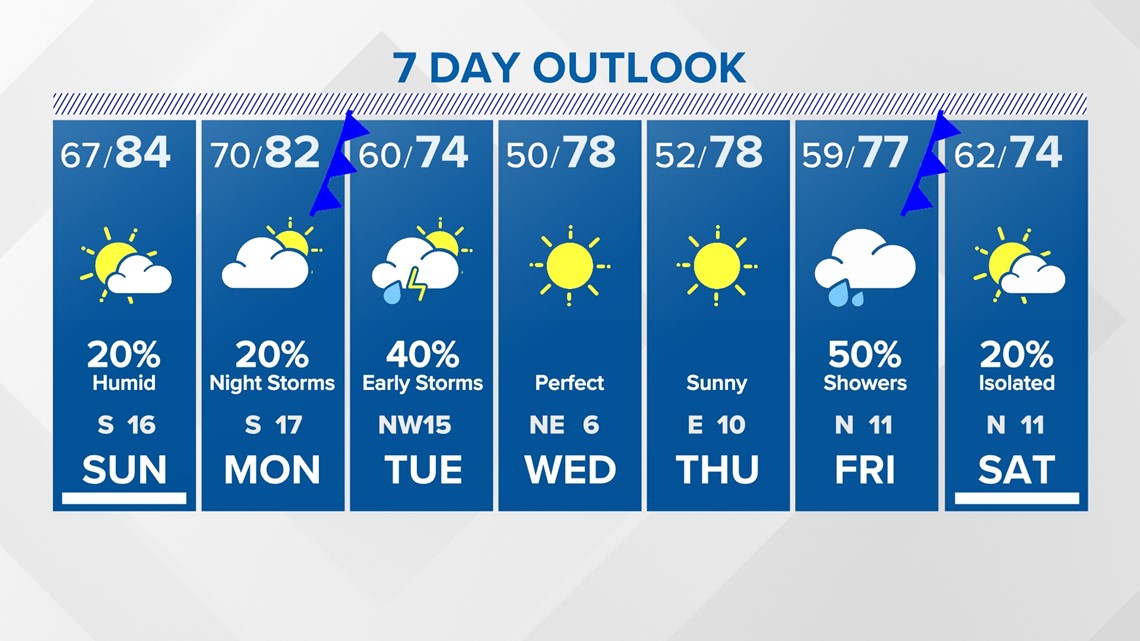 Follow the KHOU 11 Weather Team for the latest updates on the forecast: