HOUSTON — Heading into the weekend we will remain warm and muggy, highs in the middle to upper 80s along with showers and thunderstorms becoming a bit more widespread each afternoon.
We'll carry that rain risk right into Monday and Tuesday as well.
We'll be keeping our eyes on an incoming cold front set to move through the region late Tuesday night. It too will bring showers with it but also deliver a nice drop in temperatures and humidity.
We're not talking about temperatures dropping like a rock or anything like that but they will settle back into the upper 70s to around 80 for highs on Wednesday.
What will be the real treat is how dry the air will become, dew points are forecast to drop into the 40s, it will feel extremely comfortable outside from Wednesday onwards.
Houston 7-day forecast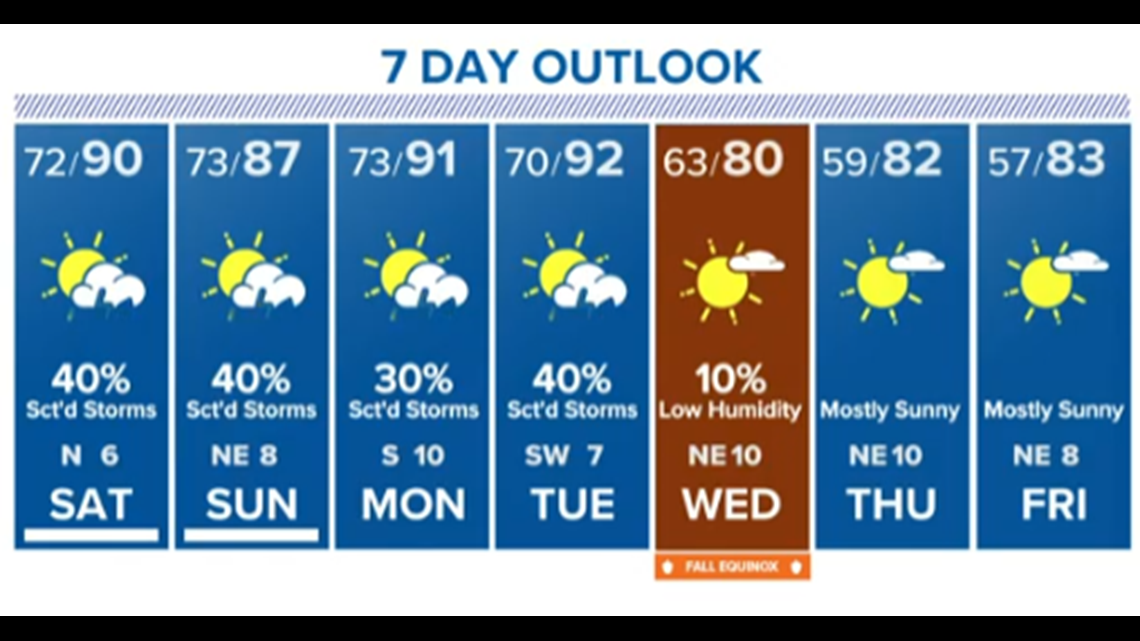 Interactive Houston radar