HOUSTON — Tropical Storm Amanda formed early Sunday morning in the Eastern Pacific. As it moves inland over southern Guatemala, it is forecast to weaken to a remnant low or even dissipate. Amanda will still bring life-threatening flash flooding for parts of Central America and Mexico before remnants move into the Bay of Campeche.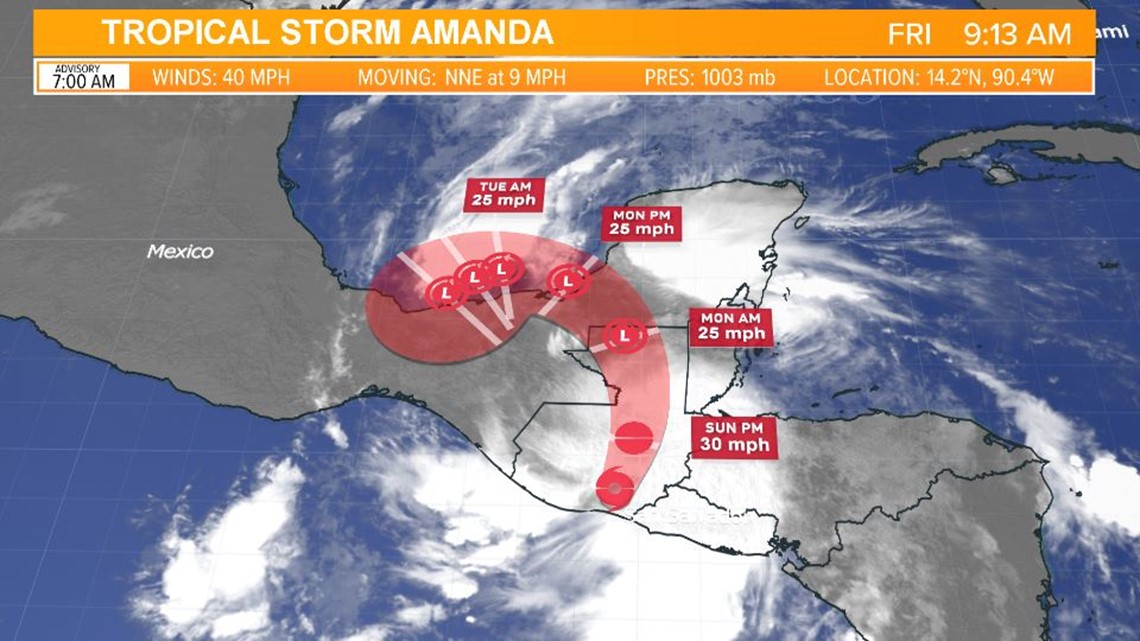 We have to watch this system very closely because conditions are conducive for redevelopment once in the Gulf of Mexico towards the middle of next week. There is currently a 40% chance of tropical redevelopment in the next 48 hours and a 50% chance in the next 5 days.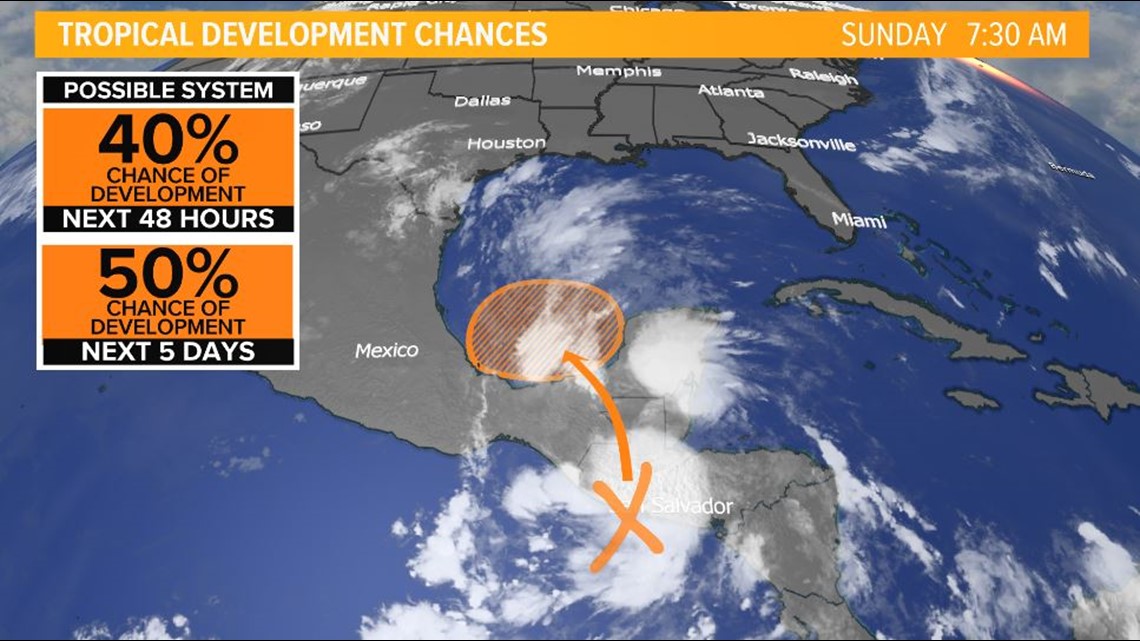 Nearly every model brings this system northwards towards the Texas or Louisiana coasts but that's all I can say. The development of this system is way too far out and there are too many questions unanswered at this time.