HOUSTON – A newlywed accused of pistol-whipping his wife before leading police on a nearly two-hour chase from Baytown into Houston is behind bars.
Eric Brown, 42, is charged with aggravated assault with a deadly weapon and felony evading arrest in a motor vehicle.
Baytown Police had responded to a 911 call from a woman saying her husband had just pistol-whipped her. When they arrived at the scene, the victim pointed at Brown as he took off in his SUV.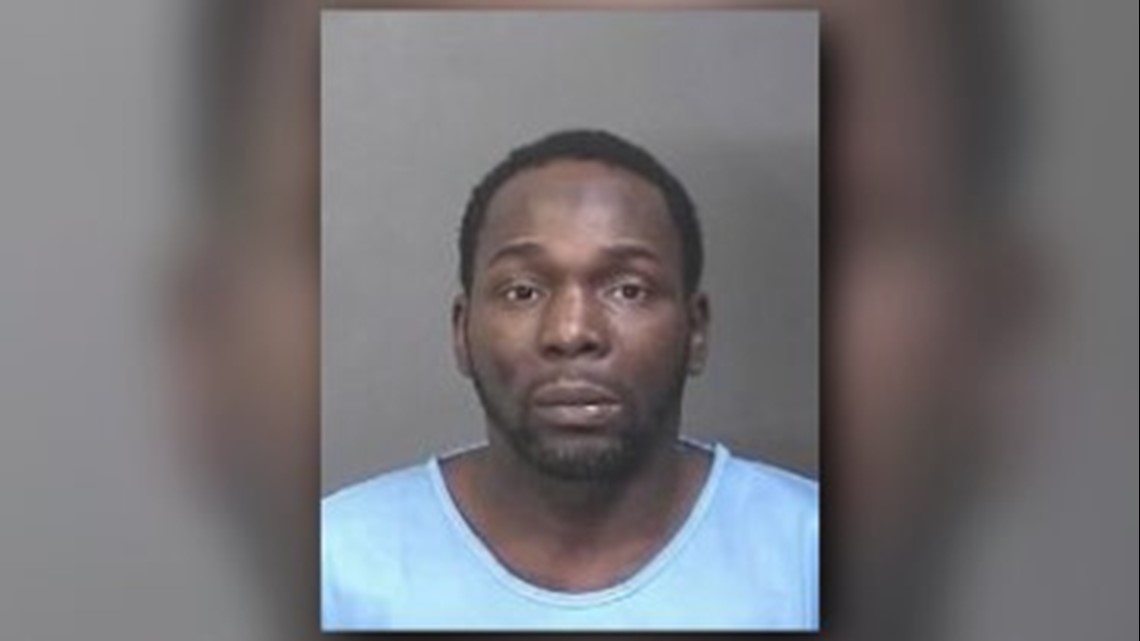 BPD followed Brown as he headed westbound into Houston. At about 8:40 a.m., HPD took over as primary agency pursuing the suspect.
The suspect then got onto the 610 South Loop westbound where he made several U-turns along Post Oak, leading police in circles.
When he got back on the Loop, he stopped several times, bringing rush hour traffic to a stop.
HPD said they tried different techniques, including a pit maneuver, but nothing worked.
Views from Air 11 show the suspect had at least one flat tire.
Brown stopped multiple times on the freeway, opening his door, before continuing at slow speeds.
Police could see he was visibly upset.
At one point he also turned the vehicle around, facing officers, before slowing continuing the pursuit eastbound.
Photos: Chase suspect leads Houston police on bizarre chase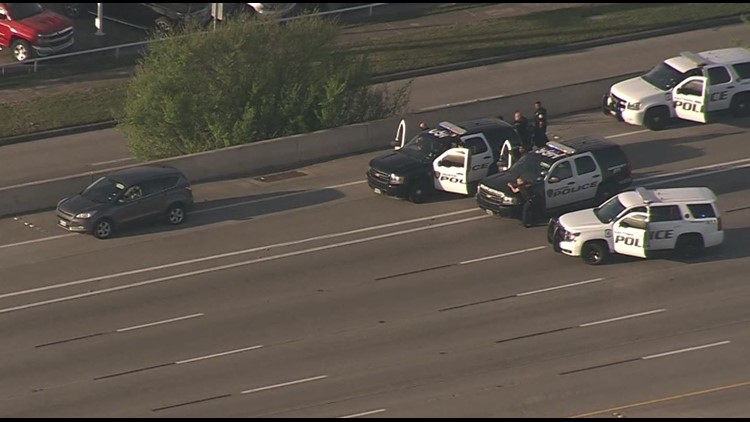 Police were cautious to approach Brown's vehicle because they were warned he might be armed.
At one point, he stopped on top of the 610/288 interchange. That's when police backed off, because they didn't know if he was going to harm himself.
"But one thing I want our citizens to know, time is on our side," HPD Asst. Chief Troy Finner said. "We had time. We wanted to just wait it out, do what we can, because at the end of the day, we want everyone to go home safely."
The chase finally came to an end around 9:20 a.m. when police boxed the suspect in on Highway 288 and broke a window on his SUV to pull him from the vehicle.
The driver was pulled from the car, and there were no sign of weapons. They think Brown tossed a gun out of his car sometime during the chase.
"At the end of the day, we're just glad that we didn't have to engage in gunfire or anything like that," Finner said. "And, like I told you, sometimes it's not pretty. You know, you don't have a blue book or something, where everything works out like it's printed."
Brown was placed on a gurney and taken away by ambulance, but he wasn't hurt.
Baytown Police will take over the investigation into the suspect since it started on their jurisdiction.
Some questioned why police continued to pursue the suspect during rush hour traffic.
"We're progressive and we're going to do what we have to do, to keep our citizens safe," Finner said. "But we're also not going to stand by and let a chase go on, all day long."