HOUSTON — Houston police and the FBI are trying to identify a "nicely-dressed" female robber who one victim said "smelled heavily of body odor."
The woman, believed to be 40 to 50 years old, is wanted in at least four robberies the week before Christmas.
Surveillance video shows her wearing a black ballcap with her blonde or gray hair tucked inside, a green camouflage mask, black coat, black pants and high heels.
She held up a note in each case, demanded money and tossed a light-colored bag for the cash over the counter. The robber also carried a large black tote.
Case #1
The woman told the clerk her partner in crime was armed and waiting outside.
Case #2
Case #3
Case #4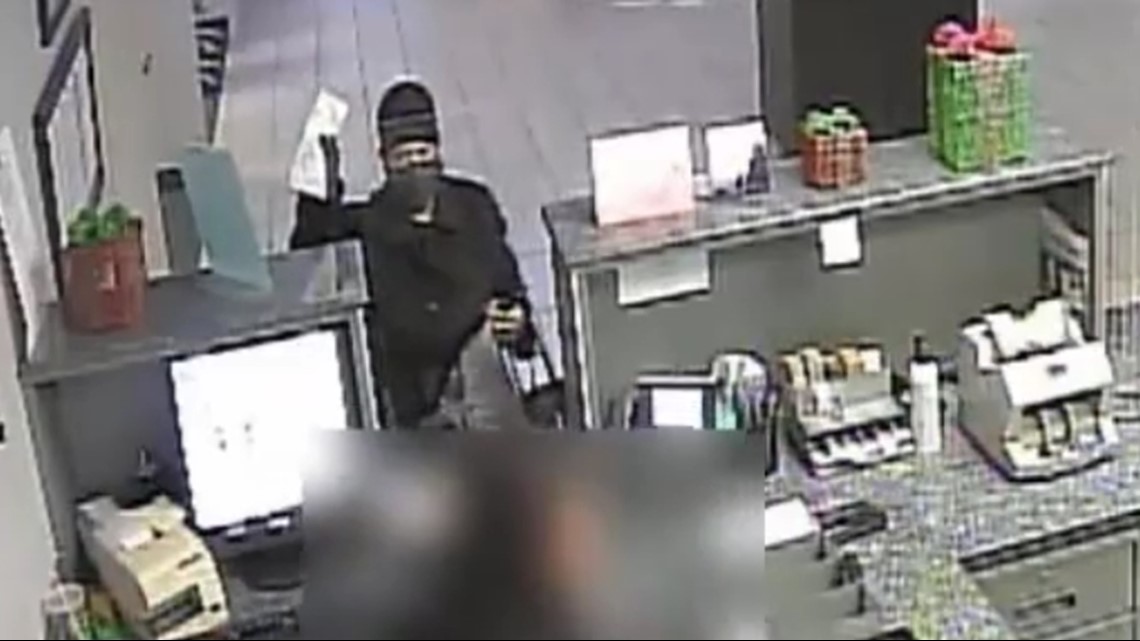 In all four cases, the woman escaped with an unknown amount of cash.
She left the first three robberies on foot but In the last case, she left in a dark-colored sedan.

If you recognize this woman, please contact Crime Stoppers of Houston directly to be eligible for a reward of up to $5,000. You can submit tips at 713-222-TIPS (8477) or at crime-stoppers.org.