HOUSTON — The third AJ Armstrong murder trial is set to begin Monday, July 31.
Armstrong is the Houston man accused of killing his parents in 2016 when he was a teenager.
He has sat through two murder trials that have ended in a mistrial because jurors couldn't agree on a verdict.
If you're wondering how to watch the AJ Armstrong trial, the short answer is -- you can't.
There's no way to watch the trial on TV or online because the judge wants to limit publicity in order for a fair trial to be had. No cameras are allowed in the courtroom and no one inside the courtroom will be able to use their cellphones or laptops. The judge has also issued a gag order that will limit what Armstrong's lawyers and prosecutors can tell the public during the trial.
Ten men and six women have been selected to make up the 12 jurors and four alternates for Armstrong's trial.
If Armstrong is convicted, he'll be sentenced to life in prison with parole eligibility after 40 years. He's not eligible for the death penalty because of his age when the crime happened.
2016 killings of Dawn and Antonio Armstrong, Sr.
According to authorities, Dawn Armstrong was shot twice in her head and Armstrong Sr. was shot once. They said both had pillows over their heads. Dawn Armstrong was pronounced dead at the scene while Armstrong Sr. was taken to a hospital where he later died. Both were 42.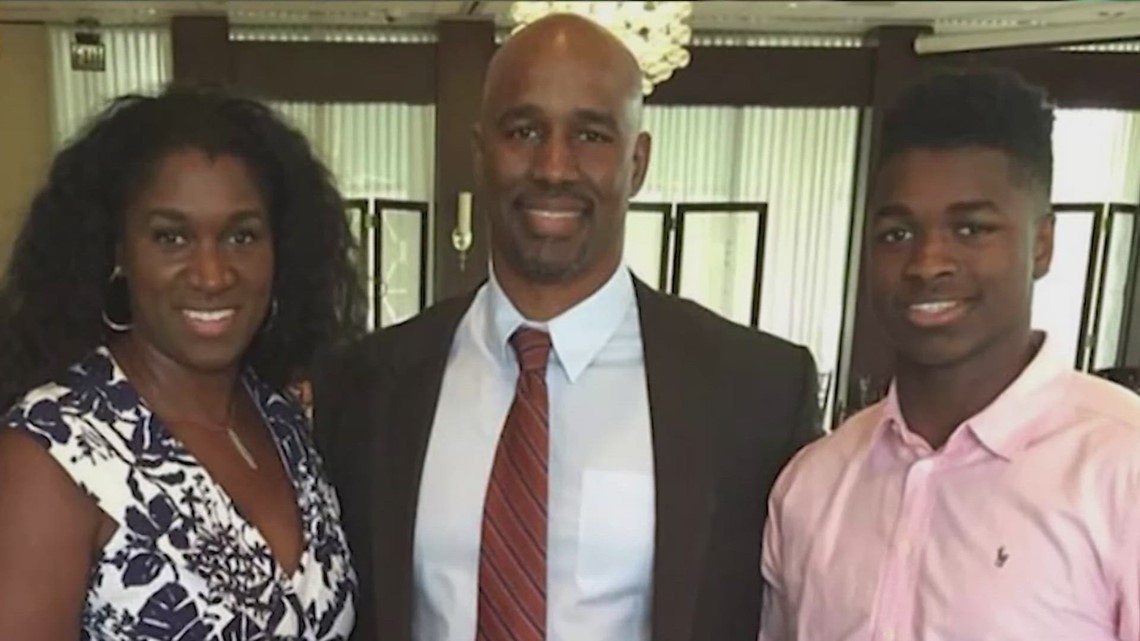 Houston Police Sgt. J.P. Horelica said after discovering there was no forced entry and a bullet hole in the ceiling of the Armstrongs' bedroom, the focus shifted to Armstrong Jr. as a suspect. Brewer said a .22-caliber pistol was found on the kitchen counter along with a note. Also, Brewer said an upstairs motion detector caught movement at 1:09 a.m. Brewer said police found three shell casings in the master bedroom.
"The alarm tells us more than just the killer came from inside the house. The alarm tells us that the killer came from upstairs," Brewer said when KHOU 11 News covered the story in 2019.
Armstrong Sr. was a motivational speaker. He and his wife owned 1st Class Training in Bellaire. Armstrong Sr. played football for Texas A&M and the Miami Dolphins and coached both of his sons when they were younger. Antonio Sr. was also an associate pastor, according to police. Dawn Armstrong's Facebook page said they "serve in ministry together."