LIBERTY COUNTY, Texas — Two inmates who escaped Liberty County Jail Tuesday morning have been found in Shepherd, Texas, according to the Texas Department of Public Safety.
Captain Ken Defoor with the Liberty County Sheriff's Office said he believed the inmates escaped between midnight and 6 a.m. Tuesday through a fence they cut open with bolt cutters.
The inmates are Clay Sterling Harvey, 44, and Chance Marshall Hunt, 28.
San Jacinto County Sheriff's deputies received a call from a Shepherd resident around 3 p.m. Tuesday who claimed he saw the two escapees in the wood line near Kathy Street. The caller said he saw a report on the news about the escapees and said the two men matched the description of the inmates.
Deputies found Harvey in some brush, and a K-9 found Hunt about a block away from where Harvey was captured.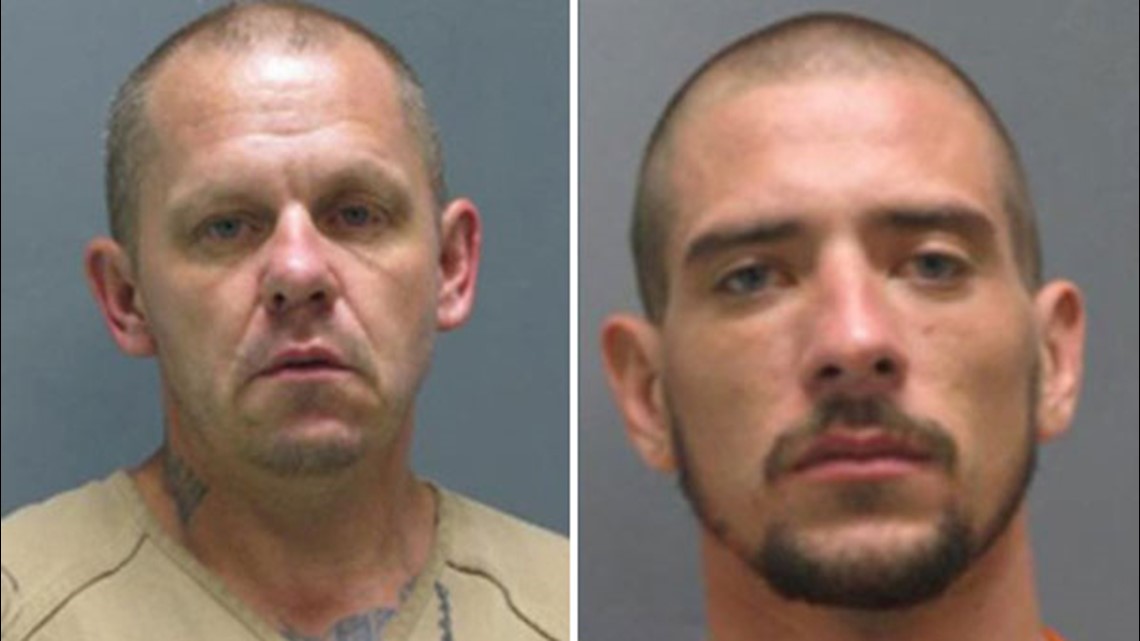 Captain Defoor believes the inmates' escape was planned because the inmates are not cellmates, but they do stay in the same pod of the jail.