The smoke should mix out by 11 a.m. and clear for the day.
Can I go outside when there is poor air quality?
According to the National Weather Service, poor air quality can aggravate health issues such as asthma, heart conditions, and other respiratory conditions. Seniors, children, and those with compromised immune systems should be particularly careful.
Those who are vulnerable like children, seniors, and those with respiratory issues should stay indoors if possible. If you have to go outside, limit it to strictly essential activities.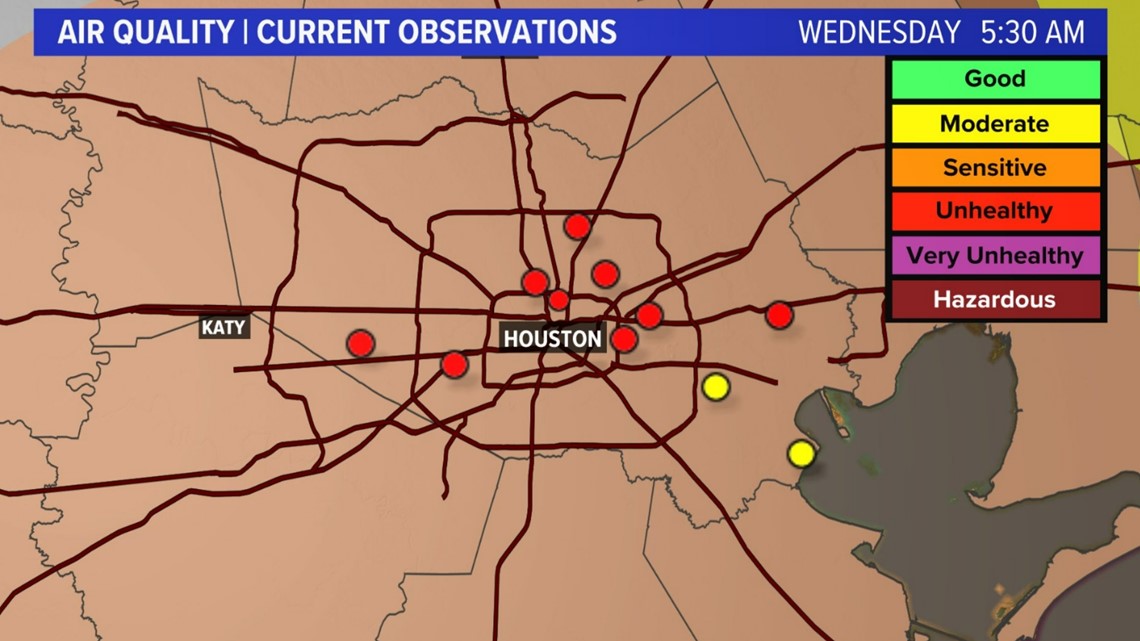 Texas air quality forecast
The Texas Commission on Environmental Quality produces air quality forecasts for the state.
You can check the air quality where you live here or in metro areas below:
Interactive map of air quality
Texas air monitoring