ATASCOCITA, Texas – Two teenagers from Atascocita High School were killed and a teenage driver was hurt when a crash ripped their vehicle into pieces in northeast Harris County overnight.
The Harris County Sheriff's Office says Jaggar Clayton Smith, 17, has been charged with two counts of intoxication manslaughter in the deaths of Salma Gomez, 16, and Chloe Robison, 16, who were passengers in his 2008 Nissan Altima at the time of the crash.
Below are photos of Gomez and Robison.
Photos: Crash splits car in half killing two Atascocita High School students
Photos: Crash splits car in half killing two Atascocita High School students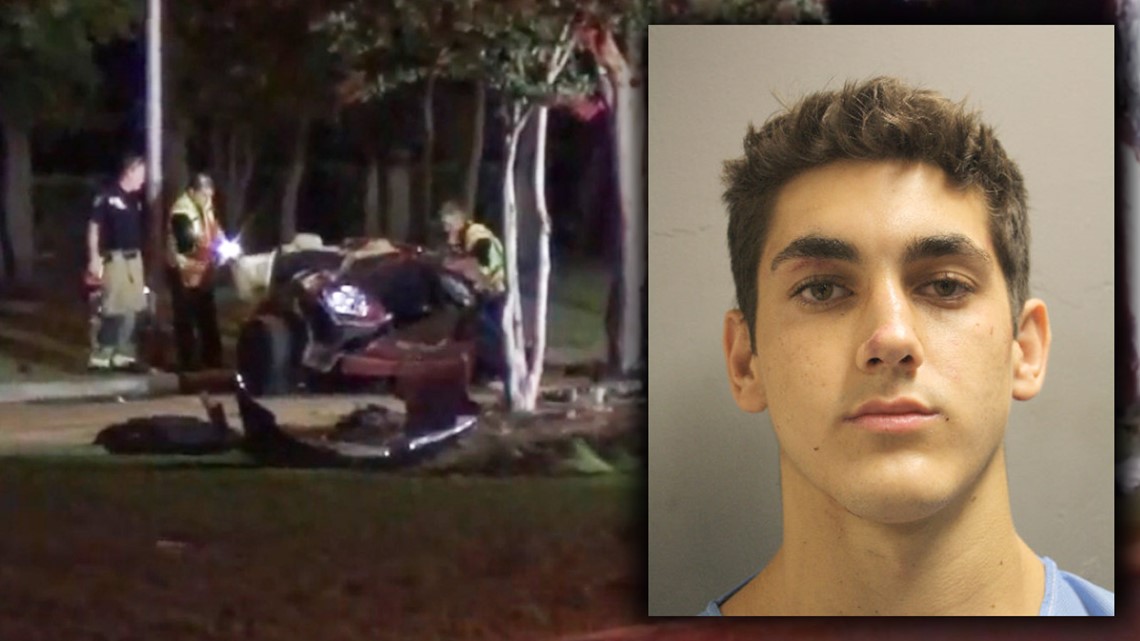 The crash happened at about 12:30 a.m. in the 18300 block of Timber Forest near Atascocita Road.
Harris County Sheriff Ed Gonzalez says Smith is suspected of being impaired at the time of the crash, which remains under investigation. The Texas Alcoholic Beverage Commission joined the investigation on Wednesday.
"Incidents like this are a sad example of why drinking and driving don't mix." TABC said.
Smith was driving the Altima with the two younger teen passengers southbound on Timber Forest when he left the road and crashed into several trees. The impact ripped apart the sedan.
Gomez, who was in the front passenger's seat, was taken to the hospital where she later died. Robison, who was in the back right seat, died at the scene.
Smith suffered only minor injuries, the sheriff's office says.
The Humble ISD spokeswoman says they'll be providing grief counselors to students from 10 a.m. to 4 p.m. at Atascocita High School. She added that they are asking kids to please meet there and not at accident scene for safety purposes.
Atascocita High School released the following statement on Wednesday:
Dear Atascocita High School Families and Staff,
I am writing to share some very sad news regarding two of our Atascocita High School students, Chloe Robison and Salma Gomez. This morning, we learned that both students, incoming juniors, passed away due to an auto accident.
Grief is a deeply personal emotion. Your support will mean more than you can know to the families as they deal with this terrible loss. Please keep them in your thoughts and prayers.
Please know that we have trained counselors to assist anyone who may need support. Counselors are available at Atascocita High School from 10 a.m. to 4 p.m. today, Wednesday July 25, and tomorrow, Thursday, July 26.
Sincerely,
Bill Daniels, Principal
Atascocita High School
Editor's note: An earlier version of this story indicated the suspect's name is Jarrad Smith, but the sheriff's office said it made an error and his name is Jaggar.