HOUSTON – It was the call baseball fans in Houston will never forget.
One man that was right there where it all happened says the wrong decision was made and the Astros were robbed of a pivotal home run in the American League Championship Series.
Related: Fan interference wipes out possible homer for Altuve in ALCS
With one out and one on in the bottom of the 1st inning in Game 4 of the ALCS, Jose Altuve lifted a ball to right field. Boston Red Sox right fielder Mookie Betts raced back to catch it and appears to reach into the stands in the attempt to catch the ball.
As the picture above shows, several Astros fans were there to wait for the ball as well. The two collided and umpires ruled the fans interfered with the attempt to make the catch.
The Astros fan KHOU 11 Sports talked with says otherwise. He is the gentleman in the red throwback jersey seen in the images that have now gone viral.
"There was no interference," the fan said. "They say his glove shut, well, I guess if you hit the wall like he did, the glove is going to shut because it's real flimsy. They made a bad call. They blew it."
KHOU 11 Sports is not releasing the man's name.
Houston Chronicle reporter Matt Young spoke to the man that directly made contact with the glove of Betts.
"With the Steve Bartman thing in Chicago, all the fans were angry, that wasn't the case at all," Young said. "I think all the fans were good natured: I want your autograph, put me on TV, things like that."
The fan in the red Astros jersey told us he didn't speak the other gentleman after the incident but admits he was rattled by all the immediate attention he was receiving.
"I haven't said anything to him. He got up the next inning and he came back up for a while," the fan said. "He didn't do no wrong, I used to umpire HS fast pitch softball. (Umpire Joe) West never got in the proper position to make the call, but I guess being as big as he is he couldn't have gotten back there anyway."
As for being a part of a play that Astros fans may likely never stop talking about, well, the national spotlight is somewhat welcomed for this gentleman who hasn't stopped getting text messages since.
"When I was growing up, they called me Hollywood at the bowling alley because I always put on a good show," the fan said. "One of my friends texted me a while ago and said, 'You're on TV again,' and I said, 'Well isn't that why they call me Hollywood?'"
The Astros and Red Sox will meet again for Game 5 of the ALCS Thursday at Minute Maid Park.
Photos: Astros look to even series with Red Sox in ALCS Game 4
Photos: Astros look to even series with Red Sox in ALCS Game 4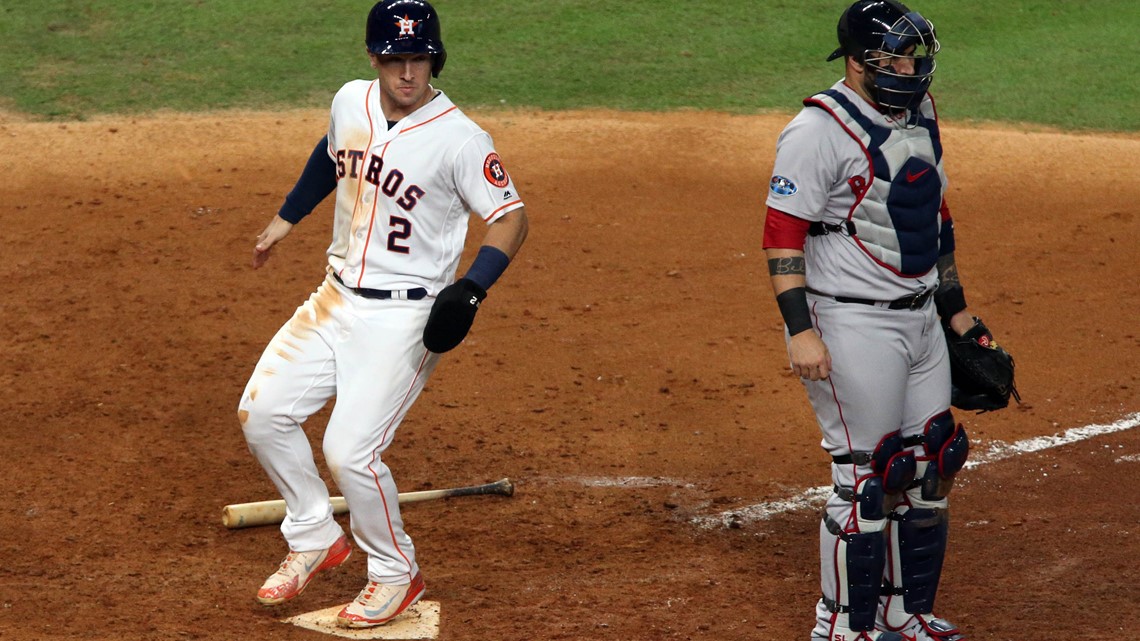 PHOTOS: Inside Minute Maid Park for Game 4
PHOTOS: Inside Minute Maid Park for Game 4