A Dallas County grand jury has indicted fired Dallas police officer Amber Guyger on a murder charge in the shooting death of Botham Jean, the 26-year-old man killed at his apartment in September, according to online court records.
The grand jury began hearing evidence in the case on Monday. Guyger was arrested on a manslaughter charge on Sept. 9, three days after the shooting. But it was up to the grand jury this week to decide what charge she would face, or if she would be indicted at all.
"Once the grand jury heard this case, they did return an indictment for murder," said Dallas County District Attorney Faith Johnson in a news conference Friday afternoon.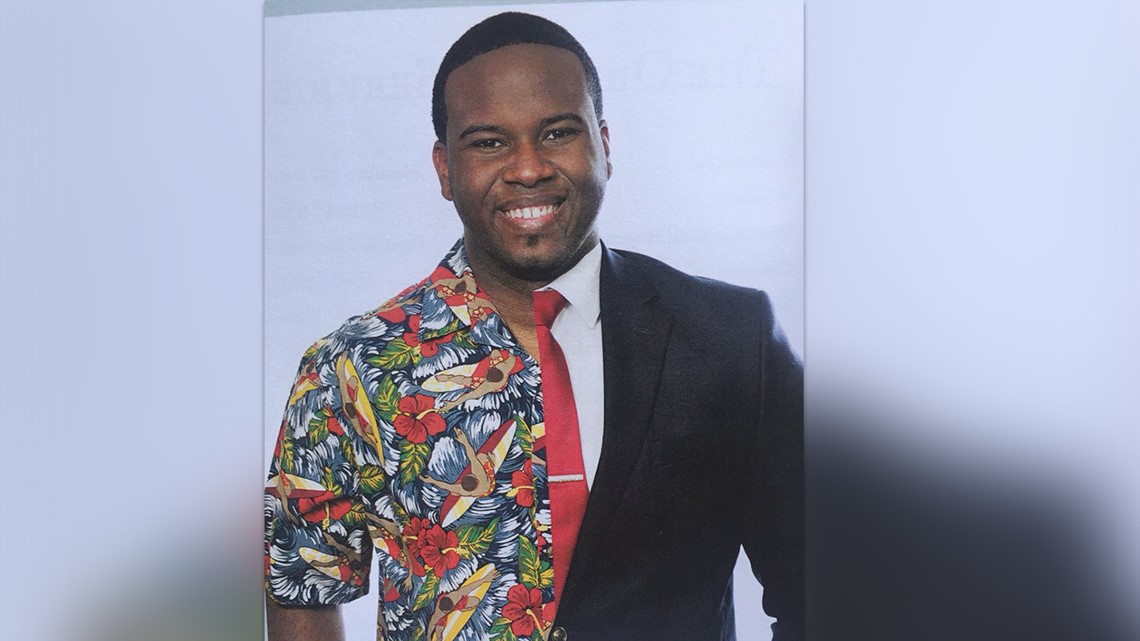 Johnson said the Dallas County District Attorney's Office believed the shooting was a murder case "all along," but said it was the Texas Rangers who made the initial decision to file it as a manslaughter charge.
Attorneys for Gugyer said they believe that Guyger should have been cleared by the grand jury because it was an accident – namely she wrongly believed she was in her apartment and shot what she thought that was an intruder. They say they believe that she will ultimately be acquitted.
"It's not murder," said Robert Rogers, one of her defense attorneys. "It's a tragic mistake. You don't prosecute people that one make a mistake that don't' have criminal intent and two their actions are justified by the laws that are in place."
Following the indictment, Guyger turned herself in to authorities and posted bond, Johnson said. Under the rules of her bond, Guyger was ordered to turn in her passport and not travel outside of Texas without consent of the court.
"I am indeed satisfied with the indictment for murder ... because I truly believe that [Guyger] inflicted tremendous evil on my son," said Allison Jean, Botham's mother.
Bertrum Jean, Botham's father, also spoke following the indictment.
"We miss our boy dearly," he said. He was such a sweet boy."
The Jean family thanked the Dallas community and their faith community, along with the Dallas D.A. and their attorneys. Botham's father and mother also addressed Guyger directly.
"We also pray for Amber," Bertrum said. "That she will recognize what she put us through, and our family and the entire world ... So many folks have been touched by this incident."
Johnson said she expects it will be at least a year before Guyger's trial begins.
Guyger's defense team said it's unfair to compare what happened in her case to the other controversial police shootings that have occurred across the nation. "This is not a confrontation of an officer on duty," said Toby Shook, her other defense attorney. "This is a citizen, who happens to be a police officer who made a mistake, a mistake that many people would make in the same circumstances and there was not criminal intent to intentionally murder anyone."
It's still unclear exactly what happened the night Guyger shot Jean, a native of St. Lucia who worked as an accountant for PricewaterhouseCoopers in Dallas.
Guyger, who had lived in the unit directly below Jean at the South Side Flats, told authorities she mistook Jean's apartment for her own after parking on the wrong garage level at the complex, an arrest warrant affidavit said. Once at Jean's apartment, she said she thought Jean was an intruder and fired her weapon.
The two accounts of the shooting – an arrest warrant affidavit written by the Texas Rangers, who arrested Guyger on the manslaughter charge, and a search warrant affidavit written by a Dallas police detective, who was investigating the case before the Rangers took over – offered slightly different details.
The arrest warrant affidavit said Guyger found Jean's front door "slightly ajar," and then opened it by pushing a key into the door. When she opened the door fully, Guyger saw a "large silhouette" across the room and began giving commands, which Jean "ignored," the affidavit said.
The search warrant affidavit from the Dallas police detective also said that Jean's door was open when Guyger inserted a key but that Jean "confronted the officer at the door." A neighbor told police that he "heard an exchange of words, immediately followed by at least two gunshots," the search warrant affidavit said.
Neither affidavit detailed how close, specifically, Guyger and Jean were to each other during the encounter.
After more than two weeks of protests calling for termination, Guyger was fired from the Dallas Police Department on Sept. 24.
Prosecutors from District Attorney Faith Johnson's office presented the case to the grand jury this week. District Attorney-elect John Creuzot, who will take office in January, told WFAA earlier this month that he believed murder is "the most appropriate charge" for Guyger, based on his knowledge of the case.
Jean's family was in Dallas this week as the grand jury proceedings unfolded. On Sunday, his mother, Allison Jean, talked with WFAA about her struggle to find answers.
"You see, the one person who cannot speak is Botham," she said. "He's the one that I would have depended on for the answers."
The Jean family has filed a lawsuit against Guyger and city officials, including Police Chief Renee Hall.
The lawsuit laid out a lengthy narrative of the incident, alleging that Guyger "unlawfully shot and killed Jean without any warning, although she was not in imminent danger and when less deadly alternatives were available."
"By simply following proper police procedures and the best police practices and not the protocol of the DPD to 'shoot first and ask questions later,' defendant Guyger would have not shot Jean," the lawsuit said.
Chief U. Reneé Hall released a statement following the Guyger indictment:
Every person in the Dallas Police Department continues to feel anguish about this difficult and tragic event that occurred on September 6, 2018. We recognize and understand the national discord regarding the relationship between law enforcement and the communities we serve.
We have developed the framework for policy change, have supported the restructuring of the Citizen Review Board, pushed to exceed the basic requirements of implicit bias training, and have relied on input from our employee advisory and community advisory boards. We have more work to do and we remain committed to improving our relationships throughout the city.
Finally, I would like to thank all our partners including clergy, community groups and businesses that continue to work with us as we protect and serve the residents of this great city. Please continue to pray for the Botham Jean family, the Dallas Police Department, and the City of Dallas as a whole.