LOS ANGELES — "Tonight is for Kobe."
The 62nd annual Grammy Awards have opened with an emotional tribute to Kobe Byrant. Lizzo made the declaration before opening the show performing a medley of her hits.
Shortly after, host Alicia Keys acknowledged they're "literally standing here heartbroken in the house that Kobe Bryant built." She was then joined onstage by Boyz II Men for a touching performance of their song "It's so Hard to Say Goodbye to Yesterday."
"It's the most healing thing in the world," Keys explained.
The show started hours after the NBA great was killed in a helicopter crash in Southern California. He was 41.
"Kobe and his daughter Gianna and all of those that have been tragically lost today are in our spirit, they're in our hearts, they're in our prayers, they're in this building." Keys said. "And I would like to ask everybody to take a moment and just hold them inside of you, hold them inside of you and share our strength and our support with their families."
She then took to the piano to bring some "good vibrations" to the room.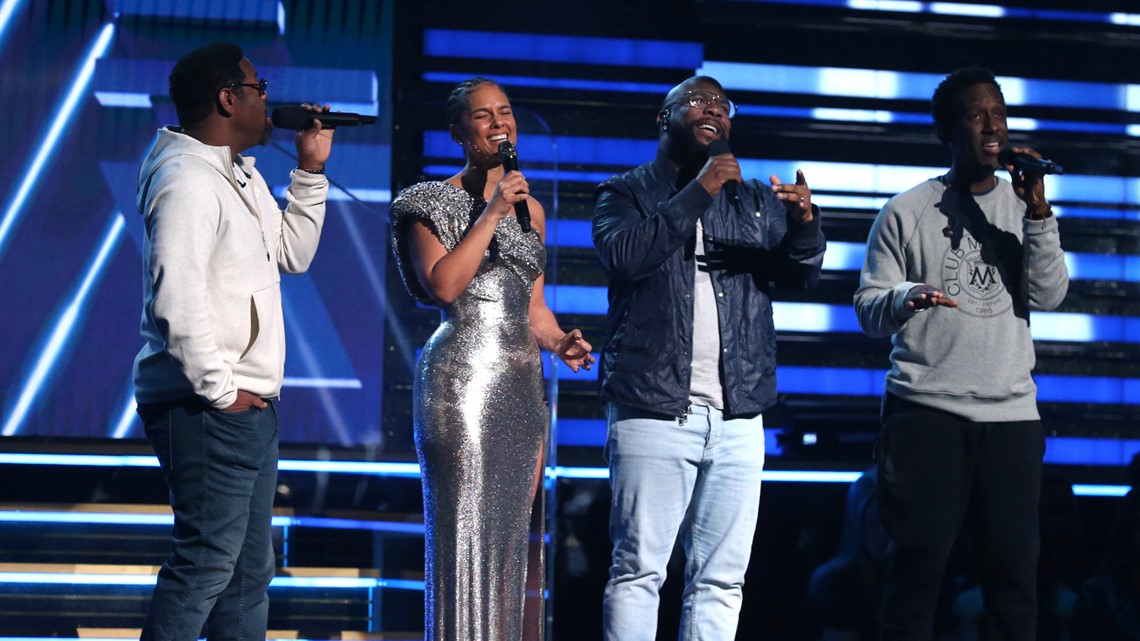 The awards show Sunday night honoring the best in music over the year is at the Staples Center in Los Angles, where the Lakers legend played his home games throughout entire duration of his 20-season career.
Bryant did have some off-court controversy. He was accused of sexual assault in Colorado in 2003 before the criminal case was dropped the next year.
The retired pro-basketball player and his 13-year-old daughter Gianna died in the crash Sunday morning in Calabasas. The Los Angeles County Sheriff's Department says there were no survivors.
PHOTOS: Red carpet at the 2020 Grammy Awards