CONVERSE, Texas — A woman who police say stole a machine gun from a San Antonio-area shooting range Friday has been arrested, according to an arrest affidavit.
Amber Nicole Herring, 25, was taken into custody by Bexar County deputies Monday. She is being charged with possession of a prohibited firearm/machine gun, as well as theft of a firearm. The machine gun, however, has not yet been found, according to the business.
The theft occurred around 2 p.m. on May 5 at LoneStar Handgun, located off Amendment Way in Converse.
The range owner said Herring vocalized interest in purchasing a gun but wanted to test out some firearms first. She filled out a liability form and was rented out a MP5 submachine gun, a powerful 9-millimeter firearm capable of firing 900 rounds per minute.
After customers rent out firearms, they are supposed to go to the range next door to have a trigger lock removed and the gun loaded by staff before shooting.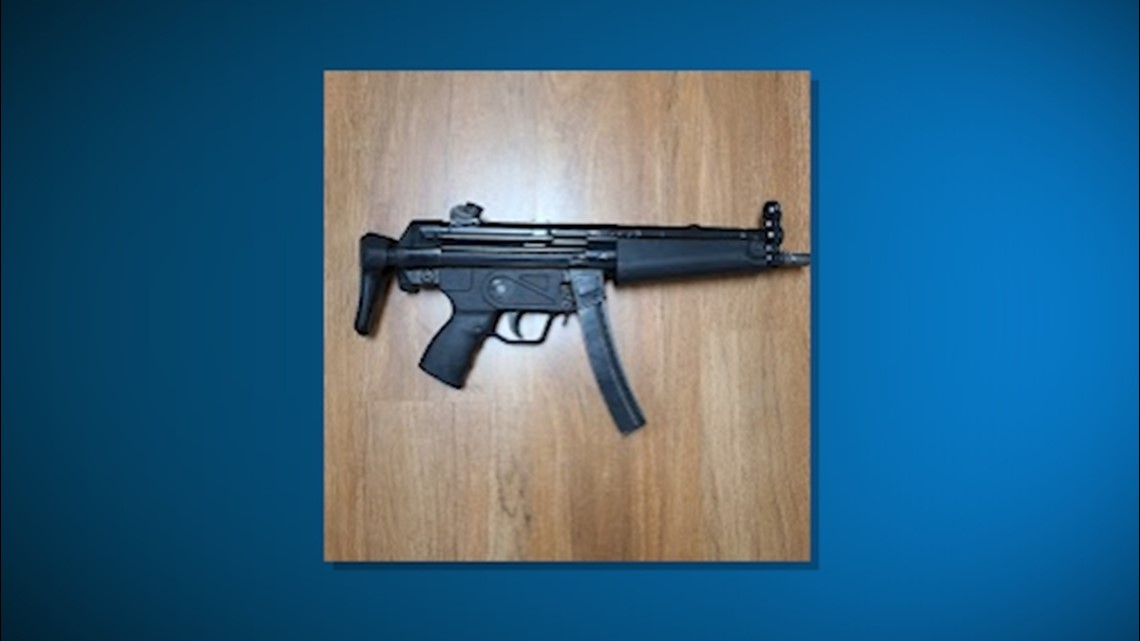 After researching the name given to the range employee, it was determined Herring used her dead sister's identity to rent the gun, authorities say. The sister, Bralynn Sampson, was found dead on Dec. 10, 2022.
The business provided video from inside the store which showed the suspect had a tattoo with letters on her right chest and several other tattoos on her arm and hand.
The employee who rented the guns was able to identify Herring from a photo lineup.
She is being held in the Bexar County Jail on a $30,000 bond.
Since going on the air in 1950, KENS 5 has strived to be the best, most trusted news and entertainment source for generations of San Antonians.
KENS 5 has brought numerous firsts to South Texas television, including being the first local station with a helicopter, the first with its own Doppler radar and the first to air a local morning news program.
Over the years, KENS 5 has worked to transform local news. Our cameras have been the lens bringing history into local viewers' homes. We're proud of our legacy as we serve San Antonians today.
Today, KENS 5 continues to set the standard in local broadcasting and is recognized by its peers for excellence and innovation. The KENS 5 News team focuses on stories that really matter to our community.