MCKINNEY, Texas — A hot air balloon landed on the access road along U.S. Highway 75 in McKinney near Eldorado Parkway on Saturday morning.
Megan Benson sent WFAA a video and photos of the hot air balloon as she drove by it. In her first photo, you can see the hot air balloon gracefully floating in the Texas skies. In next, it had landed on the access road, and video captured as Benson drives by shows a few people trying to clear it.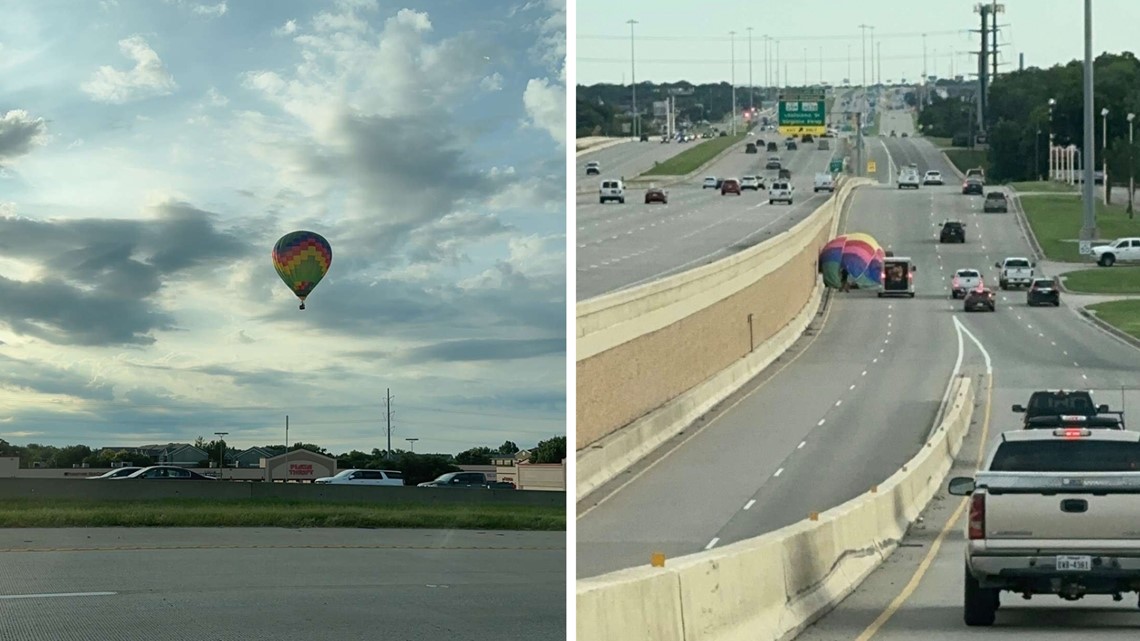 A Plano police officer saw the incident and helped the balloon crew. According to the department, the balloon came down from the sky and got tangled with a tree.
The balloon then landed on the access road. There were no injuries reported.
Plano police said the crew was able to pack up the wreckage and clear the roadway.