ROSENBERG, Texas — Nearly two dozen people were hurt Monday when a driver crashed into a Denny's in Rosenberg, which is just southwest of Houston.
Pictures and videos taken from the crash scene showed the SUV completely inside the Denny's after hitting the side of the restaurant that faces the freeway.
Twenty-three people were hurt. The youngest was 12 years old and the oldest was in their 70s. The victims' injuries range from cuts to broken bones.
Roy Rodriguez, 79, and his wife Margaret, 77, were sitting in a booth close to where the SUV crashed through the Denny's restaurant.
"We'd just about finished eating and were drinking coffee and then all of a sudden, it come a storm," Roy described. "There was blood all over the place."
Roy and his wife were hurt and had to be taken to the hospital. Roy was able to go home just hours later with bandages and stitches, but his wife remained in the hospital Monday night for a broken leg from a fallen beam.
Yesinia Aguinaga was also inside the restaurant. She said when the SUV crashed into the building, people were running around everywhere.
"There were kids screaming and crying, and the scariest thing was seeing everyone bleeding from all over, and then a man squished underneath a table," she said.
Aguinaga wasn't hurt in the crash, but she has survivor's guilt because she said she was supposed to be sitting by the wall where the SUV drove through.
"I was supposed to have sat on that side, to be honest, but I had let a family go ahead of me and I felt horrible for doing that," she said.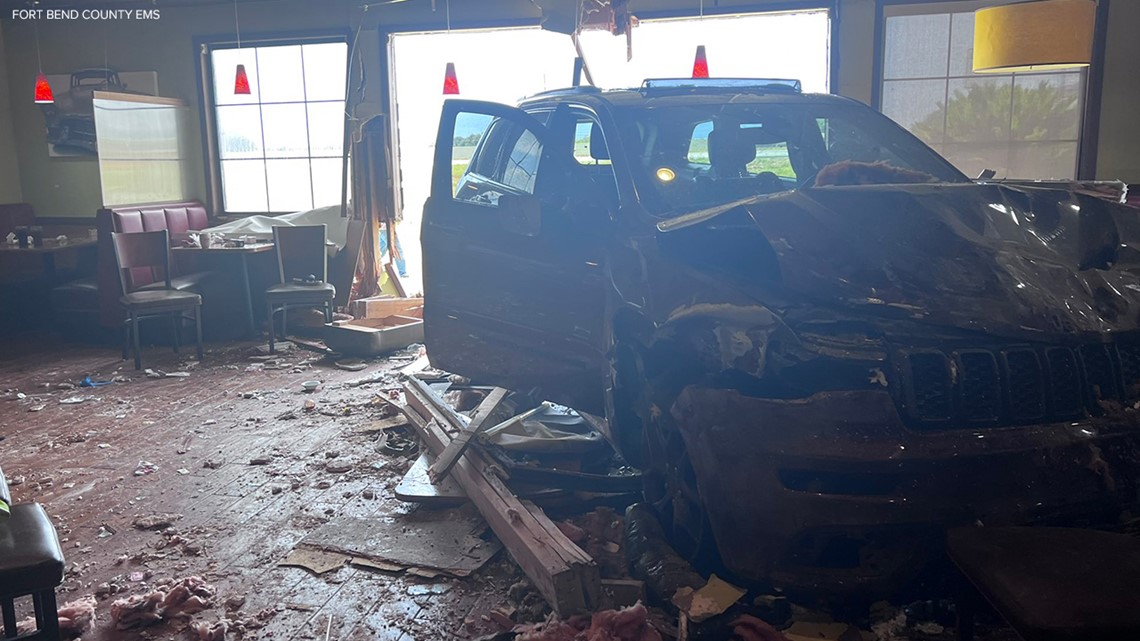 The driver has not been identified, but police said he's in his 30s. He wasn't injured.
No charges have been filed as of Monday. Police were seen giving him a sobriety test at the Denny's restaurant.
This is an ongoing investigation.