HOUSTON, Texas — It's a love story, baby, just say, yes!
A Southeast Texas couple is going viral on TikTok after their marriage proposal was caught on camera at Taylor Swift's "Eras Tour" concert at NRG Stadium in Houston.
Angelica Figueroa didn't have tickets to the concert at first, but about a week before the show, she received an email from Ticketmaster saying she was selected to purchase tickets to one of Swift's three Houston shows.
Figueroa then sent a text to her best friend, day dreaming about the perfect concert proposal.
So from there, the stage was set for her boyfriend of three years, Michael Smith, to fulfill her dream.
Smith bought a ring and passed notes to the people sitting behind them at the concert, asking for them to capture the magical moment on camera.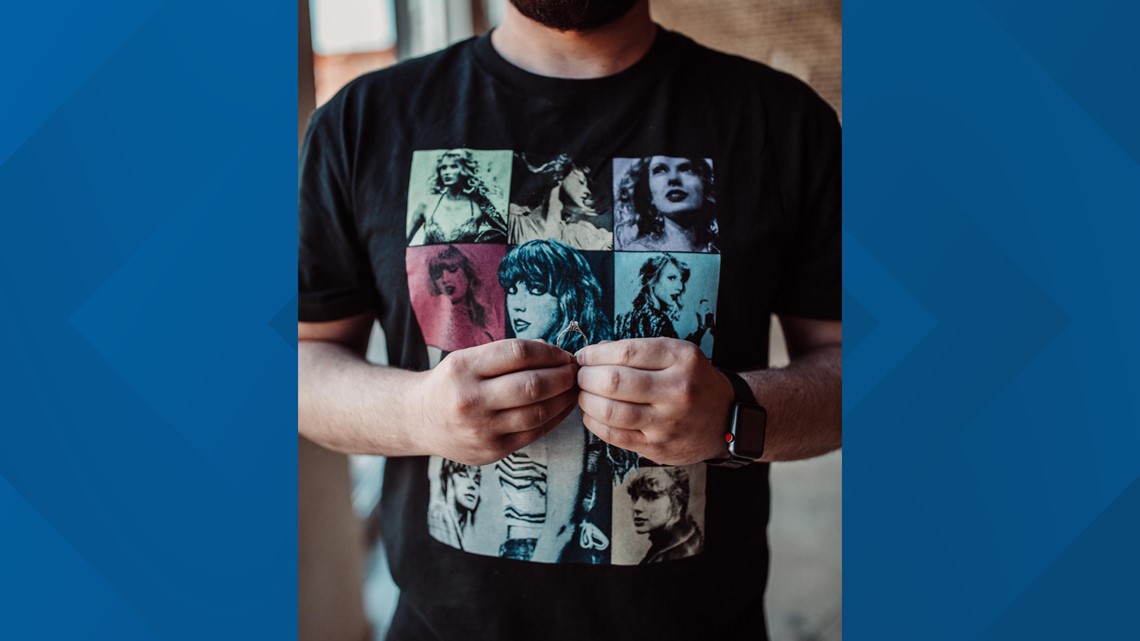 Smith got down on one knee and popped the question while Swift was performing "Love Story".
Unknown to him, Smith proposed using some Taylor Swift song lyrics, saying "I love you, I've always loved you, and I'll continue to love you forever and always."
"Everything around me kind of like turned off, like all the sound and it was just him. I was just looking at him, so it felt very special. It felt very magical too," Figueroa said. "Because people had like light-up bracelets, so all of the lights were going off at once. It was definitely a fairytale, it was like any Taylor Swift girl's dream."

Figueroa was so stunned by this proposal that she forgot to answer her groom-to-be's question.
"So, what's it going to be? And she was like yes, yes,yes," Smith said.
"I definitely forgot to say yes. I was so in shock. Everybody else cheered us on. We made some friends that night too," Figueroa said.
Since the moment was captured on camera, Figueroa posted the video on her TikTok. It has since then gained thousands of views.
Smith and Figueroa met while working at the telemetry floor at Medical Center of Southeast Texas in Port Arthur. He is a registered nurse and she is a registered dietitian.
They became friends quickly and started dating during the COVID-19 pandemic.
The couple bonded over their love for Star Wars, Harry Potter, Disney and of course, their love for Swift's music.
"We've been able to nerd out with each other. Yeah, it's like, literally living with your best friend is the best," Figueroa said.
"Yeah, almost anything I think about through the day, I'm like what would she think about this," Smith said.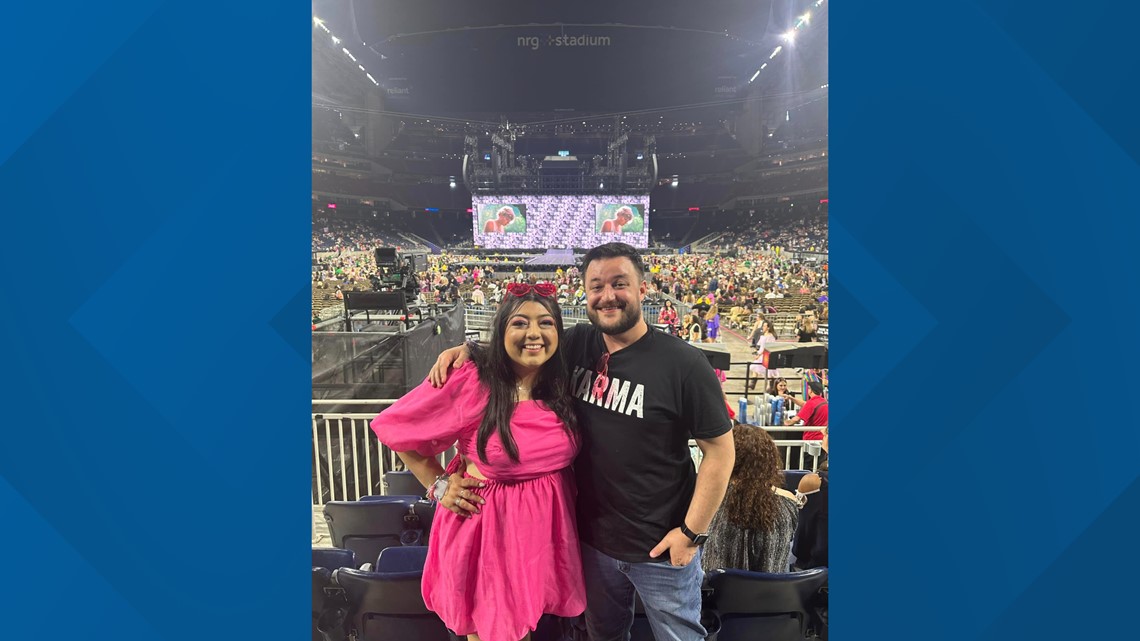 Figueroa is a long-time Swiftie and credits the musician with getting her through a lot of the hardest and even, best times of her life.
Smith became a fan of Swift when he started high school.
When Swift released her latest album "Midnights", Figueroa and Smith would go on late-night drives, singing and screaming along to her songs.
Since getting engaged, the couple has bought their first home in Port Neches and they look forward to spending the rest of their lives happily married and with their Corgi.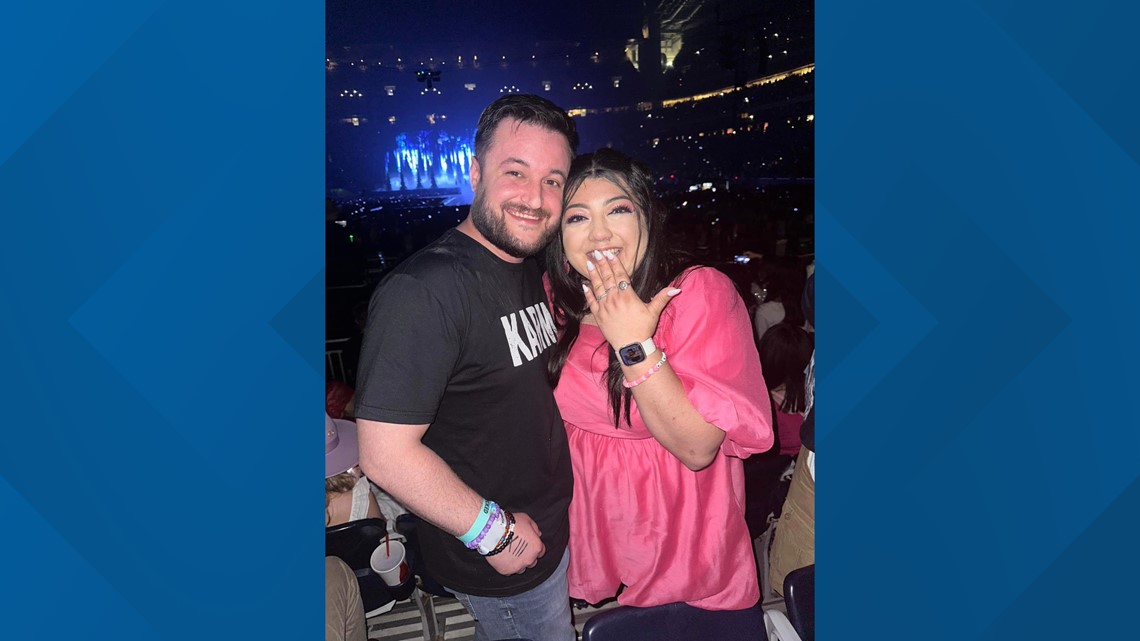 Also on 12NewsNow.com...