LONG BEACH, Calif. — A Texas man faces up to life in federal prison after he allegedly kidnapped a girl at gunpoint and sexually assaulted her prior to his arrest in California, officials with the U.S. Attorney's Office announced.
The suspect, 61-year-old Steven Robert Sablan of Cleburne, Texas, was arrested last week in Long Beach on charges of kidnapping and transportation of a minor with intent to engage in criminal sexual activity, according to officials. He was indicted on Thursday, July 20.
Sablan allegedly approached the 13-year-old victim who was walking down a street July 6 in San Antonio and forced her into his vehicle at gunpoint, according to court documents.
Court documents stated that the 61-year-old began driving and told the girl he could take her on a cruise ship to see her friend in Australia. He allegedly sexually assaulted her multiple times while driving from Texas to California, according to court documents.
That same day, on July 6, Sablan was reported missing by his roommate and was entered in the missing persons database, the Cleburne Police Department confirmed.
On July 9, Sablan parked his vehicle in Long Beach and went into a laundromat to wash clothes while the victim stayed in the car, court documents stated. During this time, officials said the victim wrote "help me" on a piece of paper to get someone's attention.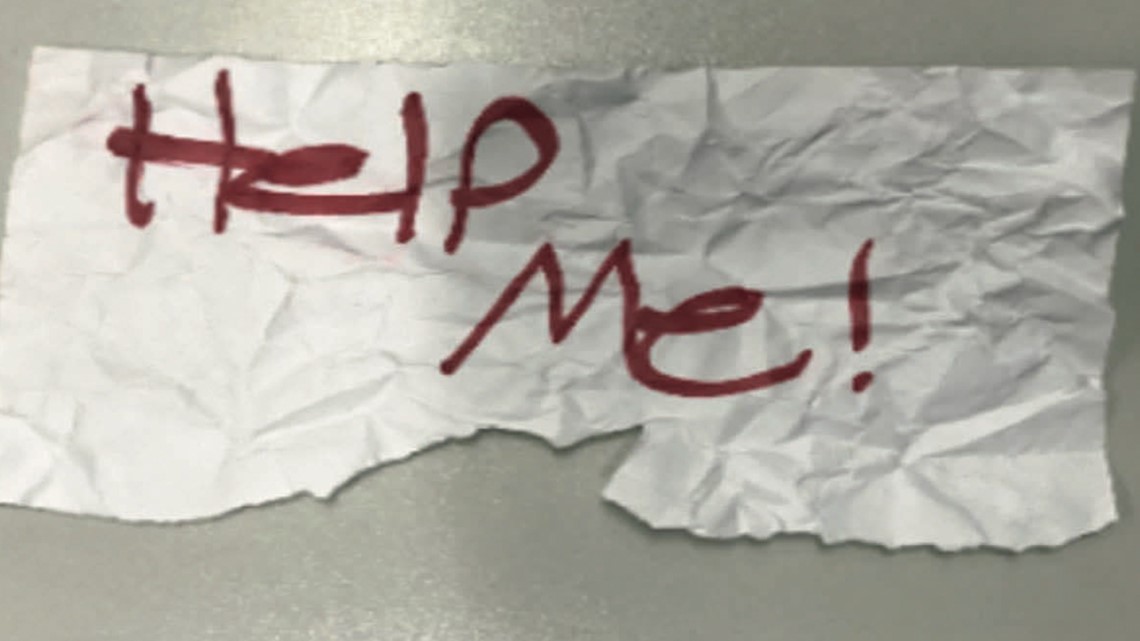 A witness saw the girl and called police, who arrived to find Sablan outside of the vehicle and the victim who mouthed "help" from inside the car, according to court documents.
Sablan was arrested, and authorities searched the vehicle and found a black BB gun, the "help me" sign and a pair of handcuffs, according to court documents. Following his arrest, Sablan was removed from the missing persons database by Long Beach PD.
Officials said law enforcement discovered the victim was reported missing out of San Antonio.
An affidavit said Sablan was convicted of robbery with a deadly weapon in 1979, robbery with a deadly weapon and burglary in 1985 and possession of a controlled substance in 2016, the Associated Press reported.
Sablan could be sentenced to the maximum of life in federal prison if he's convicted of both charges, according to officials.
The FBI and police departments in Long Beach and Cleburne investigated the case.