For hours Thursday, Carol LaBonte eagerly paced through her home, carefully reading every word of the Archdiocese of Galveston-Houston's website on her iPad.
She wasn't hopeful, but she wanted to know one thing: Would the Catholic priest she said sexually abused her son be named on a list of "credibly accused" priests released by the archdiocese?
When the list was released, just after 2 p.m., LaBonte couldn't believe what she was seeing: John Keller's name was there.
"Oh my God," LaBonte gasped as she looked at her iPad. "That's huge. I did not think he'd be on it."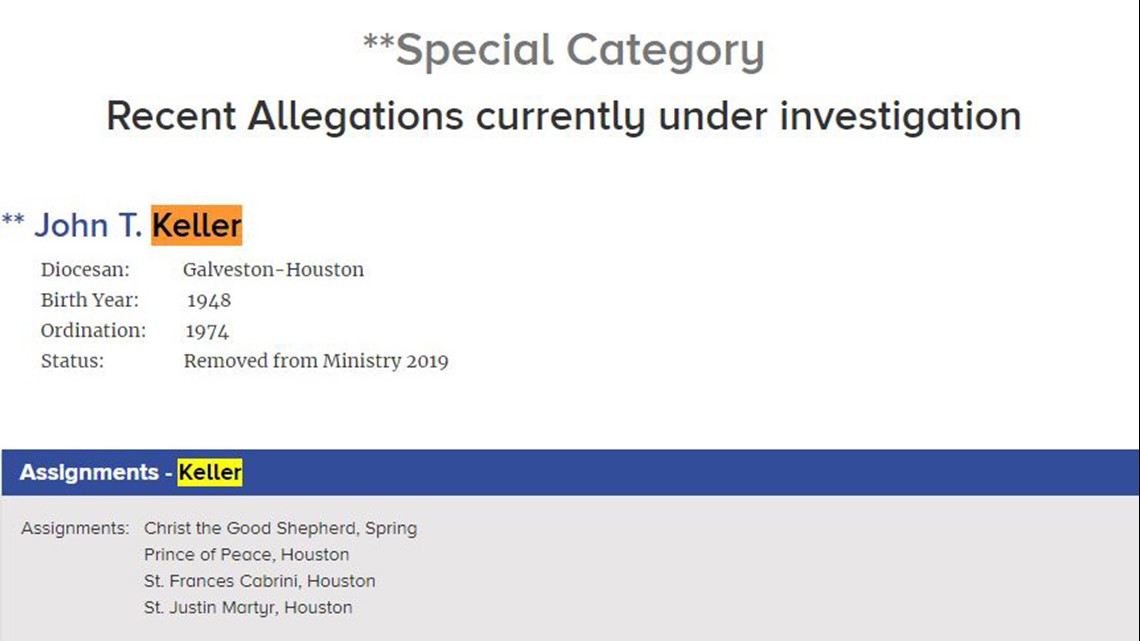 Though Keller wasn't listed as one of the 40 priests the archdiocese deemed "credibly accused," it listed him as currently under investigation due to recent allegations. The archdiocese noted that Keller had been pulled from ministry this month at Prince of Peace.
In a statement released Friday, the archdiocese said it recently received new allegations of child sex abuse against Keller by "adults alleging behavior occuring 25-40 years ago."
The archdiocese said it removed Keller from ministry as of noon on Thursday, although he was allowed to give Mass in the morning.
The archdiocese promised to cooperate with an investigation into Keller.
It's been a decades-long struggle for LaBonte, who's never stopped fighting for her son, who now lives out of state with his wife.
It started in the 1980s when her then-teenage son, John, went on a trip out of town with Keller. During that trip, LaBonte said Keller gave her son wine and put his hand in John's pants. At the time, Keller was an associate pastor at Christ the Good Shepherd, where the LaBontes were parishioners.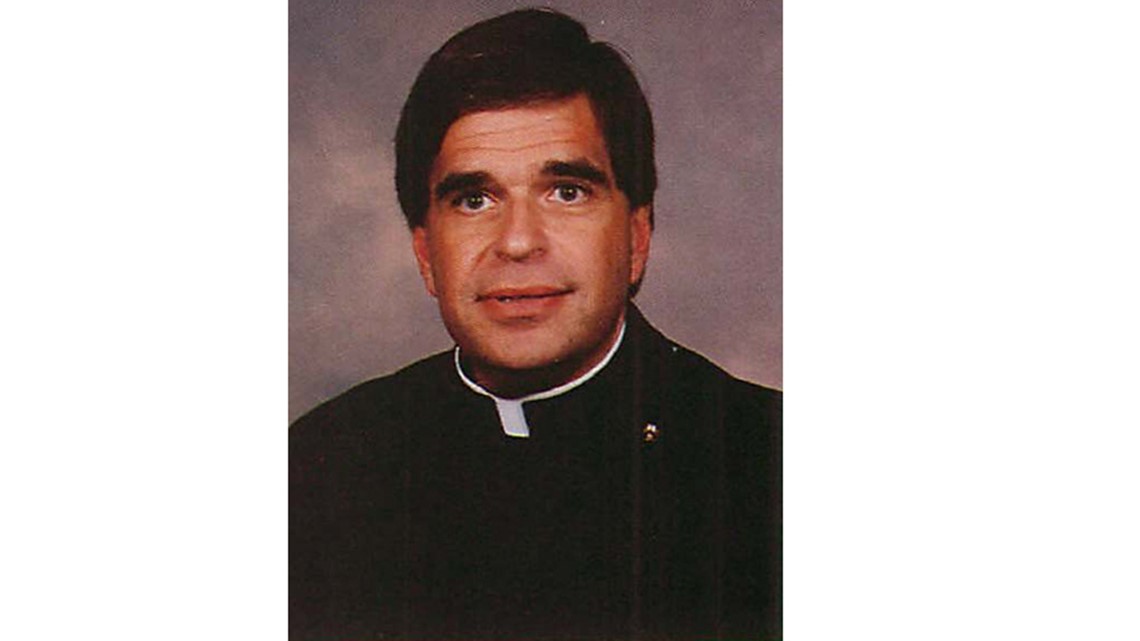 Before the trip, she remembers John as a boy who loved working in the church — doing yardwork, cleaning or working at the desk. He even had dreams of becoming a priest one day.
After that trip, LaBonte noticed a change in John. She said she found books of suicide in his room. More disturbing, she said, were letters she discovered from Keller.
"Talking about, 'I know you were upset about what happened. I'm so sorry that you were hurt. It isn't my intention. Please don't blame God. I really love you. I love you so much.' And, 'I love you, I love you,' repeated in both of the letters," LaBonte said.
She said she confronted Keller, who told her he was getting help. LaBonte's husband wrote to then-Bishop Joseph Fiorenza warning him of the predator priest.
But the letter went unanswered.
It took years for the archdiocese to respond to the allegations.
And once it did, the archdiocese said in a letter to John that "Father Keller has acknowledged that he crossed a proper boundary by holding you in a manner inappropriate for a priest. However, he denies any sexual intent or abuse in his conduct with you."
"After all these years of saying no — wow," she said.
But through all the phone calls, LaBonte paused: Today wasn't only about her or her son, she said.
She hopes being publicly named will encourage Keller to finally come clean.
"Truth will set you free, but if he can own up tow hat he's been saying all these years," LaBonte said, "then this is a good day for him, too."