When a couple of stray puppies fell into a sewer drain in north Houston last week, neighbors were frantic.
They began calling the City of Houston, but no one could help.
Some kind-hearted cops and firefighters showed up Monday morning and joined the search, but eventually had to leave.
RELATED: Heroes rescue puppies from sewer drain
That's when a Major League pitcher, a veteran of 14 Ironman competitions and a member of a local rescue group stepped up.
Here's what we've learned about the heroes:
Homer, Michelle
Daniel Mengden
Daniel Mengden is an Aggie who was drafted by the Houston Astros in 2014 and is now pitching for the Oakland A's.
Mengden was one of the heroes who climbed down a ladder into the sewer drain to help search for the puppies.
Photos: Heroes rescue puppies from storm drain in north Houston
Photos: Heroes rescue puppies from storm drain in north Houston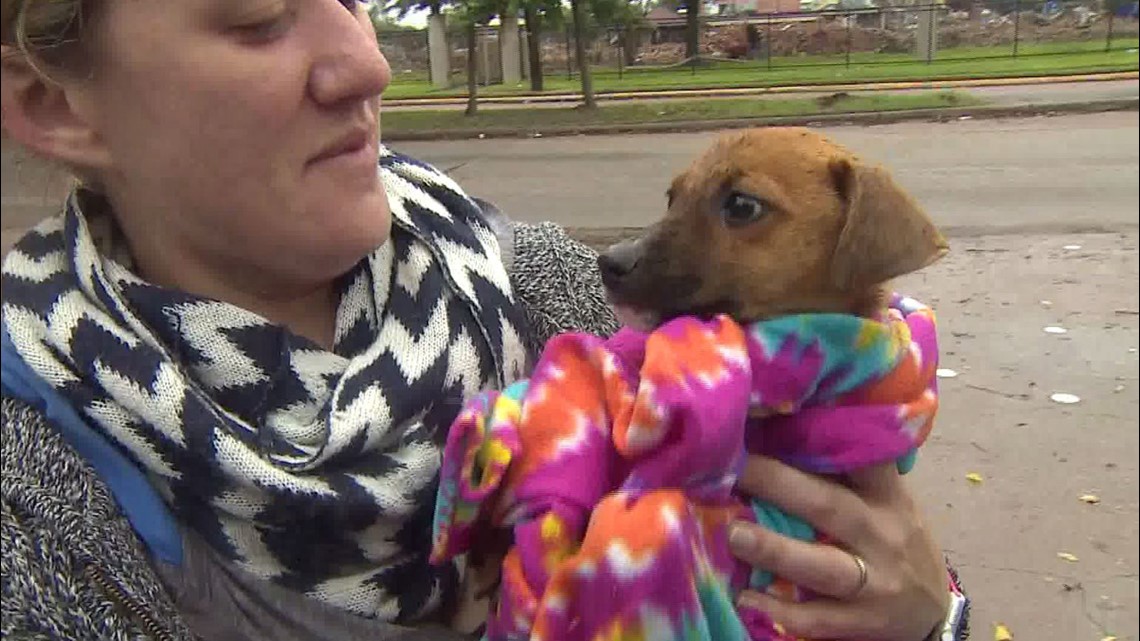 When he whistled, the pups would bark, and that's how they were eventually found.
Mengden happened to have a fishing net and waders in his car, which came in handy during the rescue.
Rick D'Amico
Homer, Michelle
Rick D'Amico was the other hero who didn't hesitate to go into the dark, smelly sewer.
He walked through the nasty water to try and track down the frightened pups.
Hours after joining the rescue D'Amico and Mengden found the first puppy and KHOU 11 News reporter Matt Dougherty used the fishing net to scoop it out of the nasty water.
WATCH: First puppy rescued from storm drain
Determined not to give up, they stayed down there until the second puppy started barking again.
D'Amico has competed in 14 Ironmans, but no amount of training could have prepared him for this.
(Side note: Sorry ladies. Many of you have asked but both guys are taken.)
LaChrystal Ricke
Homer, Michelle
D'Amico was there thanks to his friend LaChrystal Ricke. She the founder and executive director of Reggie's Friends, a local rescue group.
Ricke has spent weeks trying to rescue a litter of eight puppies from the neighborhood near Yale and Marathon.
By the weekend, they had recovered all but two. Ricke was frantic after learning the last two pups had fallen into the sewer drain.
WATCH: Second puppy rescued from storm drain
She put out a call for help and it paid off Monday with two dramatic rescues.
Ricke didn't even get mad when the first puppy tried to bite her because it was so scared.
Now those two pups and their six siblings are safe and will eventually be put up for adoptions. But Mendgen and his girlfriend already have dibs on the two rescued today.
Thanks to these three heroes for Standing for Houston by standing up for homeless animals.