Inside a 50,000 square-foot warehouse on Austin's east side, there are bargains waiting.
The State Surplus Storefront is home to thousands of items that didn't make it on an airplane at one of the Texas airports.
"You name it, it has a possibility of coming through this store," said Kristy Fierro, the director of State and Federal Surplus Property with the Texas Facilities Commission.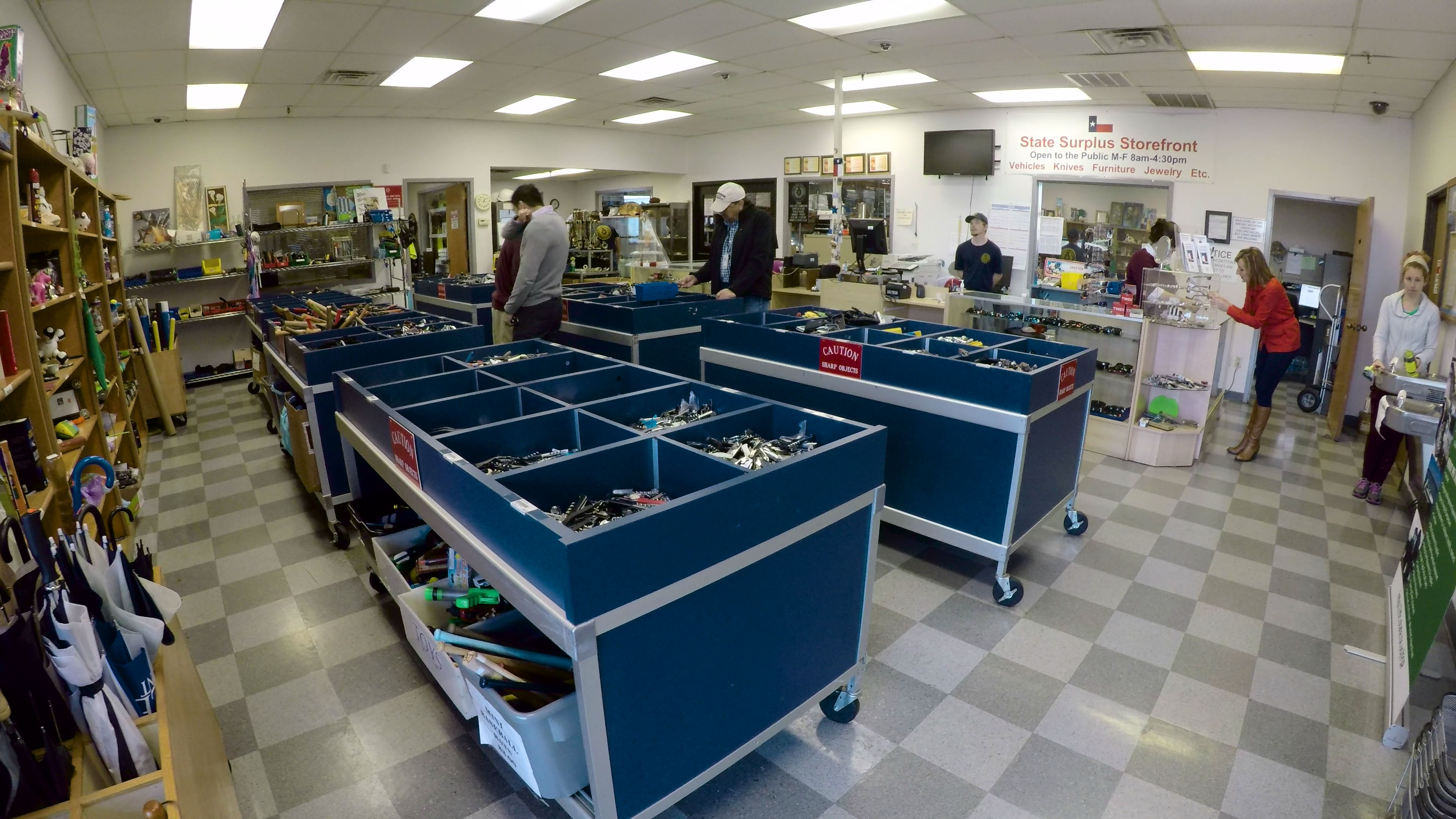 From pocket knives to multi-tools and even bowling balls, most items on the store floor sell for under $5. You'll also find costume jewelry for a few bucks and the higher-end jewelry like Kendra Scott, Tiffany and Michael Kors discounted, too. Depending on the condition, many of the items are discounted up to 70 percent off.
We found customer Janette Worley digging through the bins inside the warehouse at 6506 Bolm.
"It's fabulous," she said. "Where else are you gonna find a moose slingshot?"
We also met a regular customer named Jay Alba. He showed up to purchase a butterfly knife.
"You'd be surprised by what you find here," Alba said. "I've found all kinds of good stuff. You can't beat the prices here at all."
The items showcased in this story are either things that had to be voluntarily surrendered or stuff forgotten at airport security.
Items are picked from all the airports around the state, but Houston tops the list when it comes to sheer volume.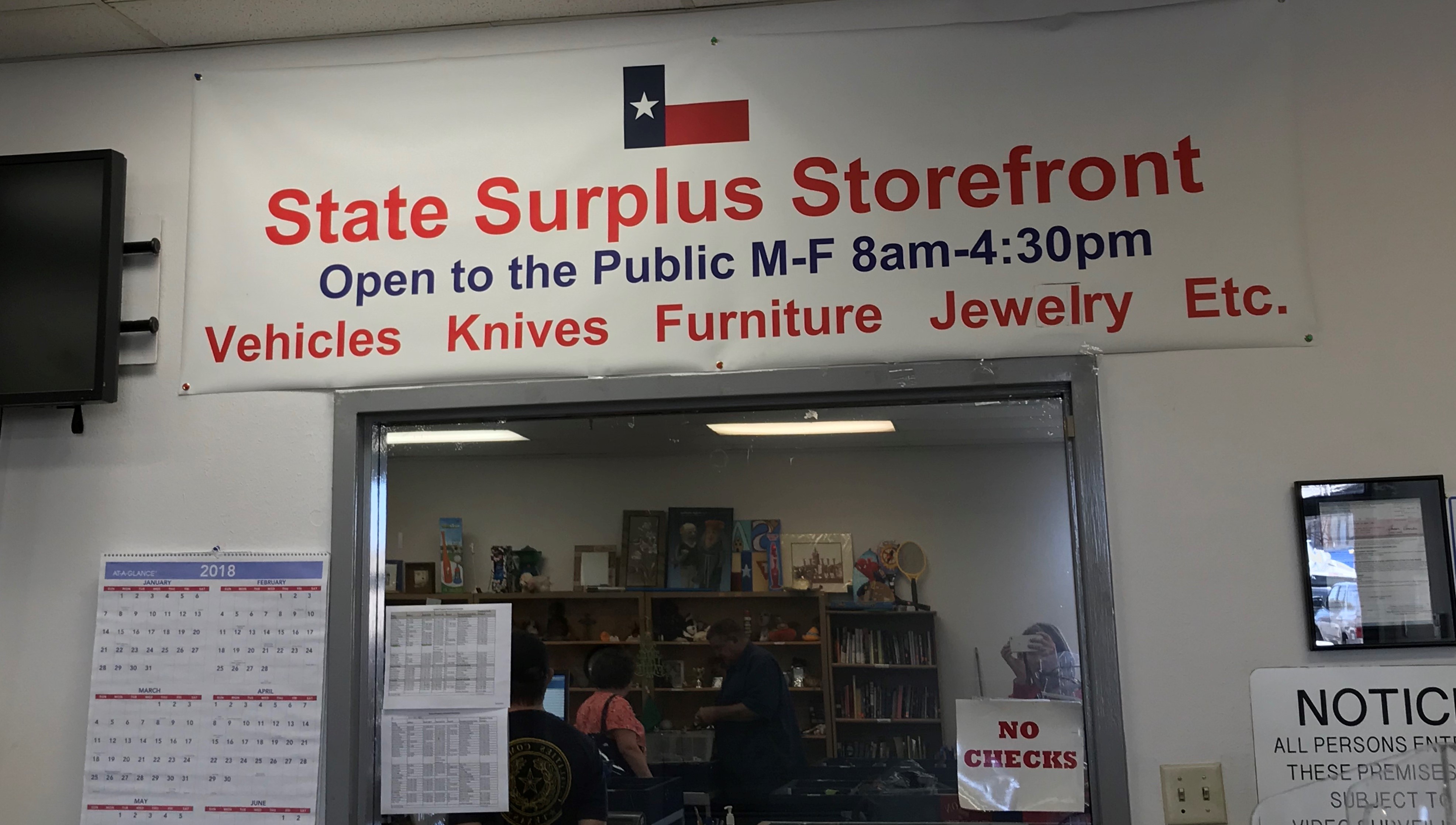 Between Bush Intercontinental and Hobby airports, 3,000 pounds of stuff gets picked up each month.
Britt Davey is one of the first to see all the containers. He sorts the items as they come in.
"You would think by now, after 9/11, most people would know not to take this stuff to the airports, but as you can see, it still comes by the pounds," he said.
It's an endless job of sorting books, belts, scissors, corkscrews, power tools and snow globes. Occasionally there's a reunion between passenger and possession.
"If we're able to find its owner and find its home, we will assist them in getting it shipped back to them," Fierro said. "We've returned class rings."
Tasers and brass knuckles come through here, too, but are not sold. Another item not for sale, but perhaps the most popular, is a liquor bottle.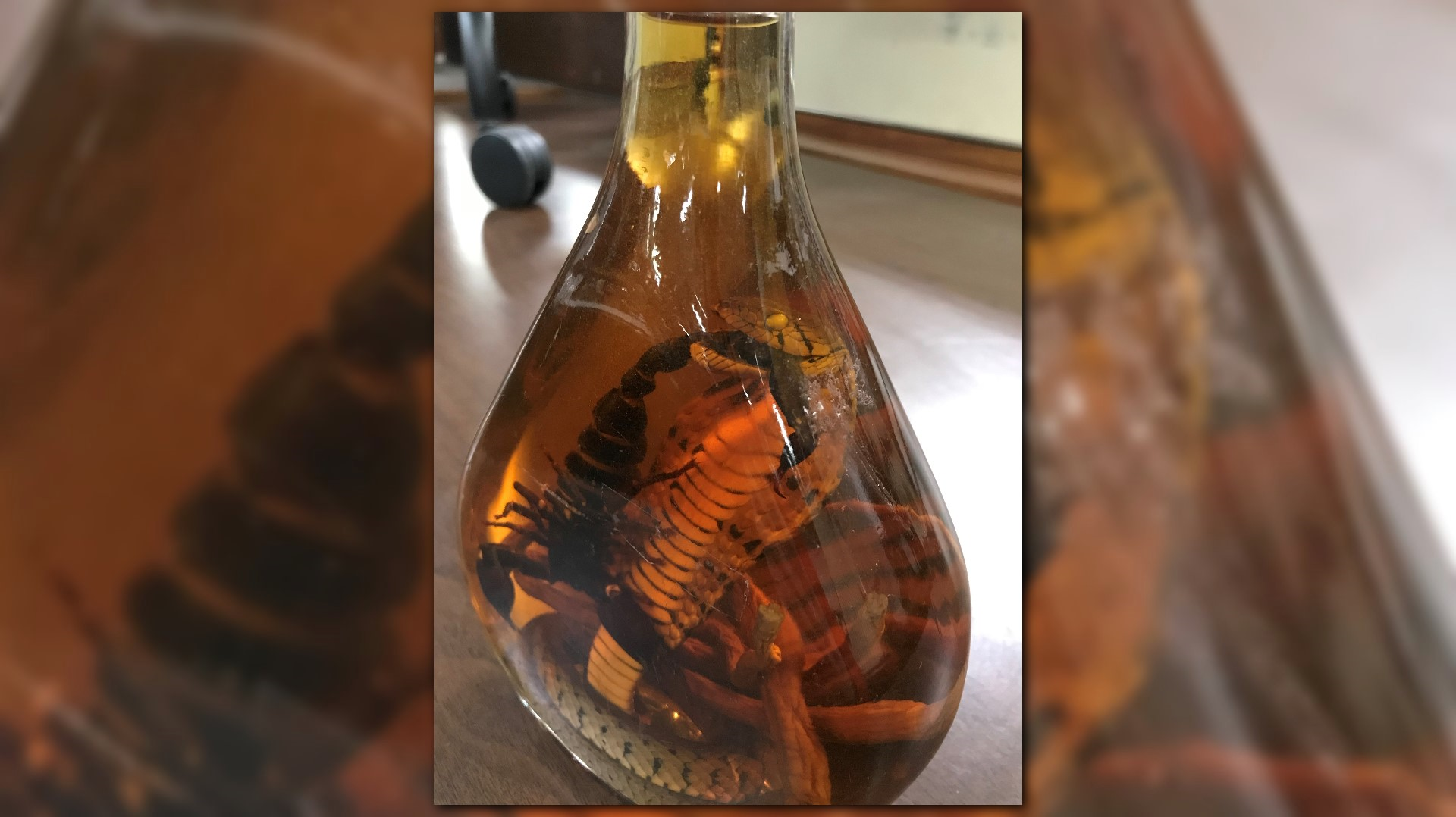 No one is certain which airport it came from, but it has a cobra inside with a scorpion in its mouth.
The State Surplus Storefront is also home to other deals and steals, too. They sell office furniture and even vehicles as part of the state's surplus program.
The store is open to the public from 8 a.m. to 4:30 p.m. Monday to Friday.
Since the inventory changes so much, there are no postings of the items online.
For more information about the State Surplus Storefront, tap/click here.