The owner of the truck with a "F__k Trump" sticker was released from jail Thursday night after her husband posted her bond.
Mike Fonseca said his wife, Karen, was picked up Thursday afternoon for an outstanding warrant from 2014. He posted her bond Thursday night, and she was released from jail about an hour later.
"I had just bought me soup was going to go to the house. I turn around and he says, 'I'm not going to put handcuffs on you. I'll follow you to your house, park your truck and come with us,'" Karen Fonseca said after her release. "I go, 'A warrant? I've been doing background checks recently, and they've all come out clear.'"
Records show Karen Fonseca is accused of fraud. The Fort Bend County Sheriff's Office said they made the arrest after getting a tip about the warrant.
"I'm almost certain it does have to do with this," she said. "People abuse the badge, and in my opinion, money talks. When you're in politics, people know how to work the system."
Fonseca made headlines Wednesday after Nehls threatened to arrest her for the anti-Trump sticker on her pickup.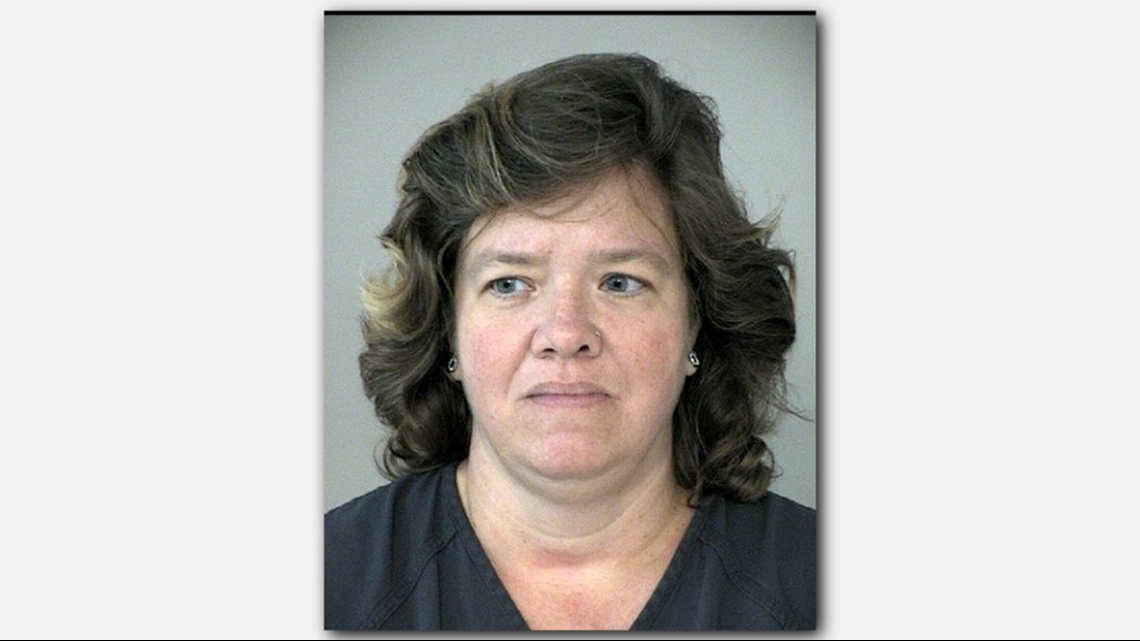 The sticker says "F__k Trump and f__k you for voting for him."
Nehls posted a photo of the truck on Facebook Wednesday: "I have received numerous calls regarding the offensive display on this truck as it is often seen along FM 359. If you know who owns this truck or it is yours, I would like to discuss it with you," the post read. "Our Prosecutor has informed us she would accept Disorderly Conduct charges regarding it, but I feel we could come to an agreement regarding a modification to it."
After the story went viral and thousands of commenters defended the sticker as free speech, Nehls deleted the post.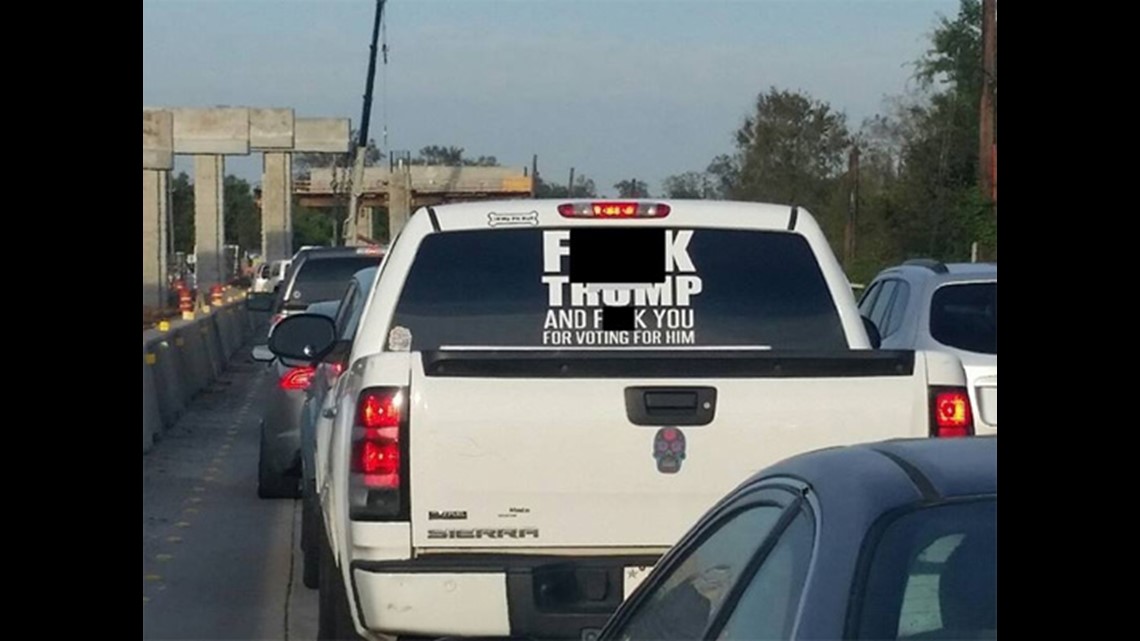 "The objective of the post was to find the owner/driver of the truck and have a conversation with them in order to prevent a potential altercation between the truck driver and those offended by the message. Since the owner of the truck has been identified, the Sheriff took down the post," a Fort Bend County Sheriff's Office spokesperson said Thursday.
The Fort Bend County District Attorney said his office had no plans to file charges over the sticker.
"It's hard to believe that a simple sticker could cause so much arousal," Fonseca said Thursday before her arrest. "I have no regrets."
She and her husband have had the sticker for nearly a year.
Ironically, one of Fonseca's tattoos reads, "My story isn't over yet."
That's an understatement.