HOUSTON — Police want to question a man about a severed head found near Lake Houston last month.
Volunteers picking up trash found the black trash bag containing a woman's head at 10611 FM 1960 around 10 a.m. on March 24.
Investigators are trying to track down a man seen in that area a couple of weeks earlier. Witnesses say they saw him pull over at the bridge above where the bag was found. He got out of his pickup and threw a black trash bag off the bridge.
He is described as being in his early to mid-20s with short dark brown hair and long bangs across his face. He's about 5'4 to 5'8 inches tall with light skin and was wearing a gray and black plaid shirt.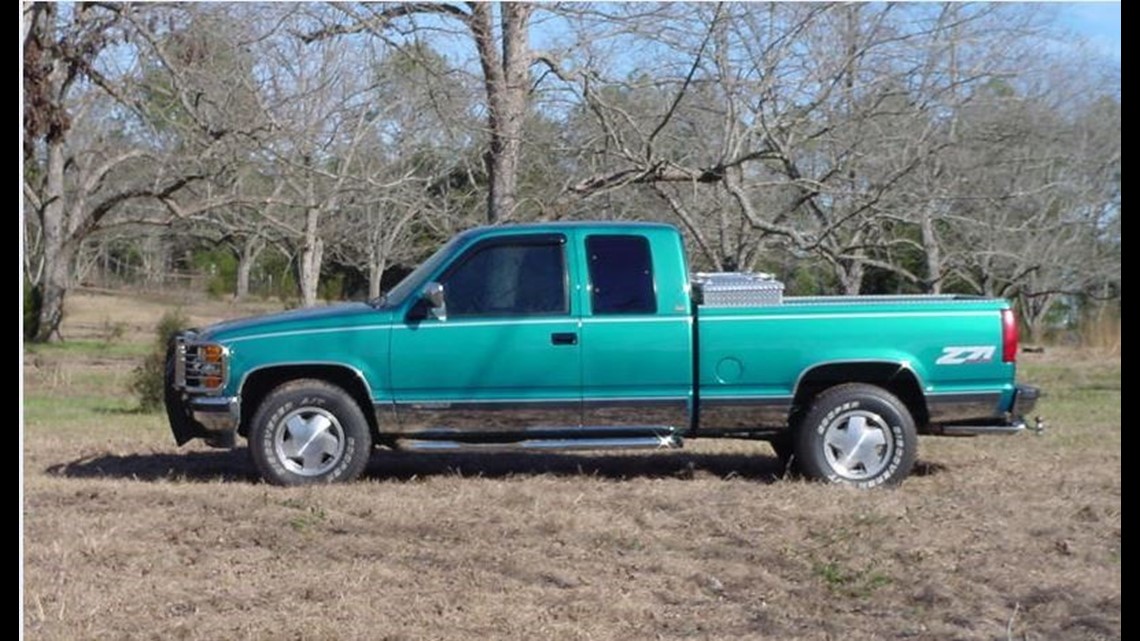 The man was driving a teal or bluish green Chevrolet Silverado extended cab pickup truck. Witnesses said the back left passenger window was broken and had what appeared to be cardboard over the window.
The truck has a lot of rust and looks as if it's been wrecked several times, according to witnesses.
Police have also released a composite sketch of the victim in hopes someone will recognize her.
Anyone with information in this case, on the identity of the deceased female, or the male described above is urged to contact the HPD Homicide Division at 713-308-3600 or Crime Stoppers at 713-222-TIPS.