PASADENA, Texas — Pasadena police have named a person of interest in the killing and sexual assault of 11-year-old Maria Gonzalez, the girl who was found dead in an apartment on Saturday.
His name is Juan Carlos Garcia-Rodriguez, 18. Police said he was living at the same apartment complex where Maria stayed but hasn't been seen since Monday afternoon.
Pasadena Police Chief Josh Bruegger said investigators interviewed and collected DNA evidence from him the day Maria was found, but they said he wasn't on their radar at the time, and they spoke with him, along with several other people who lived in the area.
The picture police shared of Garcia-Rodriguez actually came from an officer's body camera the day he was interviewed by investigators.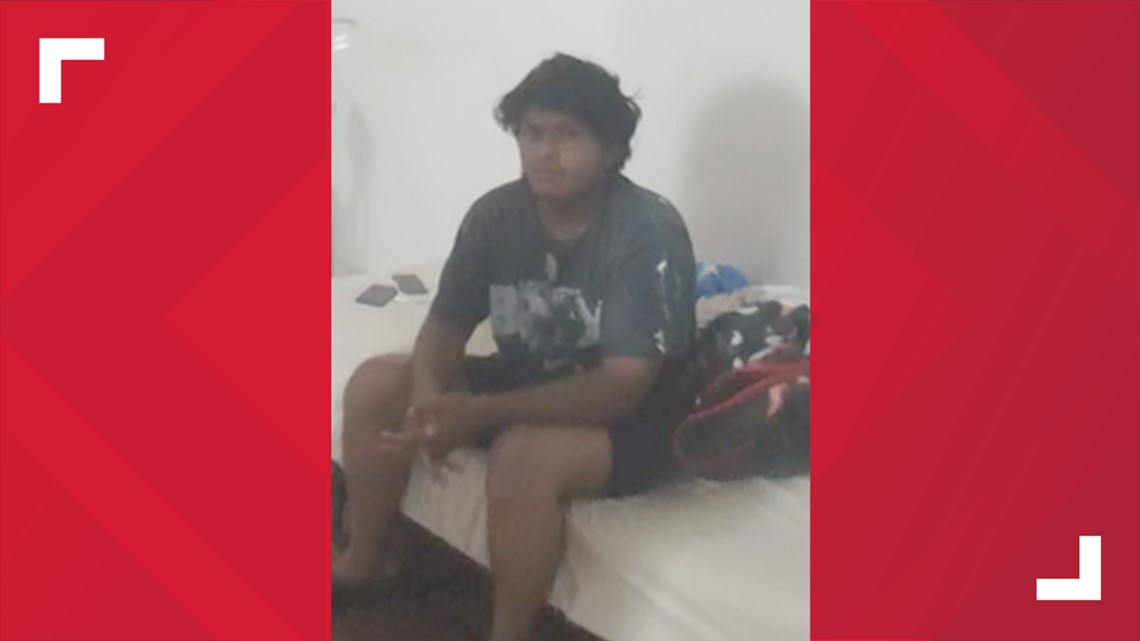 Why is Juan Carlos Garcia-Rodriguez a person of interest?
Bruegger said when investigators were processing Maria's home for evidence, they found a single key, which he says has "really been one of the key pieces" in moving this case forward.
It took investigators a few days to find out the key didn't belong to Maria's home and in fact, opened another apartment -- the one Garcia-Rodriguez was staying in.
Garcia-Rodriguez was staying in that apartment with two other people. They told police they really didn't know him that well and he had only been at the apartment for about 3 to 4 weeks before he disappeared Monday.
According to Bruegger, the other two roommates have their keys. They told police they tried to get the key back from Garcia-Rodriguez before he disappeared but he told them he was going to keep it.
"He didn't have a key," Bruegger said. "There was a key to that apartment in the victim's apartment."
Bruegger said Garcia-Rodriguez is Guatemalan who is in the U.S. illegally. Earlier this year, he was apprehended by U.S. Customs and Border Protection before he was released to sponsors in Baton Rouge, Louisiana. It was there that his sponsors had reached out to their connections in Pasadena and told them that Garcia-Rodriguez needed work and a place to stay. That's how Garcia-Rodriguez ended up at the same apartment complex Maria stayed in.
Bruegger said there is no warrant out for Garcia-Rodriguez's arrest. He said investigators just want to talk to him to get more information and that more evidence is needed to name him as a suspect.
Bruegger said he's not sure if Garcia-Rodriguez is running away to Mexico, but his whereabouts are unknown. Pasadena police have reached out to their federal apartments and flagged Garcia-Rodriguez with the U.S. Department of Homeland Security just in case he tries to cross the border.
"I think there's a chance somebody knows where he is at and if they do, we're asking that they reach out to us, through the department or Crime Stoppers," Bruegger said.
The key that was found in Maria's home is in the process of being processed for DNA evidence by forensic sciences.
What happened to Maria Gonzalez?
Maria was sexually assaulted and strangled at her home on August 12 while her dad was at work, police said.
Police said they were called to an apartment complex on Main Street near Harris Avenue at about 3 p.m. when Maria's father, Carmelo Gonzalez, called 911. He came home from work and found his daughter's body wrapped in a trash bag and stuffed in a laundry basket that was put beneath her bed.
Carmelo Gonzalez told police he had left for work at about 9:45 a.m., leaving his daughter home alone. A little later, he got a message from his daughter saying there was someone knocking at the front door.
Carmelo Gonzalez said he sent her a message back, telling her not to open the door. She said she wouldn't and that she would stay in her bed. After that, Carmelo Gonzalez never heard from Maria again, said Pasadena Police Chief Josh Brugger.
"I called and called and called," Carmelo Gonzalez said.
Brugger said that at about 1 p.m., Carmelo Gonzalez contacted family members who stayed in the same apartment complex and asked them to check on Maria. Maria's aunt and uncle both went to look for her but said they couldn't find her inside the apartment.
Police said Carmelo Gonzalez got off work and made it home shortly after 3 p.m. That's when he found his daughter's body wrapped in a trash bag and stuffed in a laundry basket that was put underneath her bed. He called 911 and when paramedics arrived on the scene, they provided medical aid to Maria before pronouncing her dead.
A medical examiner confirmed Monday that Maria's cause of death was asphyxiation due to strangulation. It was also determined that Maria was sexually assaulted.
Police said Carmelo Gonzalez is not considered a suspect in this case because his alibi checks out. Police have even ruled out all of the apartment complex employees, including the maintenance staff. Police said they have fully cooperated with their investigation and at this point do not appear to be involved.
Investigators are continuing to comb through evidence to find out who's responsible for Maria's death. Police said there was no forced entry into the home and nothing was stolen.
Anyone with information on this case is asked to contact Crime Stoppers. Crime Stoppers may pay up to $5,000 for information leading to the charging and/or arrest of the suspect(s) in this case.
Information may be reported by calling 713-222-TIPS (8477), submitted online at www.crime-stoppers.org, or through the Crime Stoppers mobile app. Only tips and calls directly to Crime Stoppers are anonymous and eligible for a cash reward.
Who was Maria Gonzalez?
Carmelo Gonzalez described his daughter as a good, quiet girl.
"She was a sweet little girl, little angel," a neighbor said.
She just celebrated her 11th birthday a few weeks ago. Neighbors threw her a party.
Carmelo Gonzalez and Maria had come to the U.S. from Guatemala four years ago and had only been living at the apartment complex for about three months. Police said Maria's mother is in Guatemala.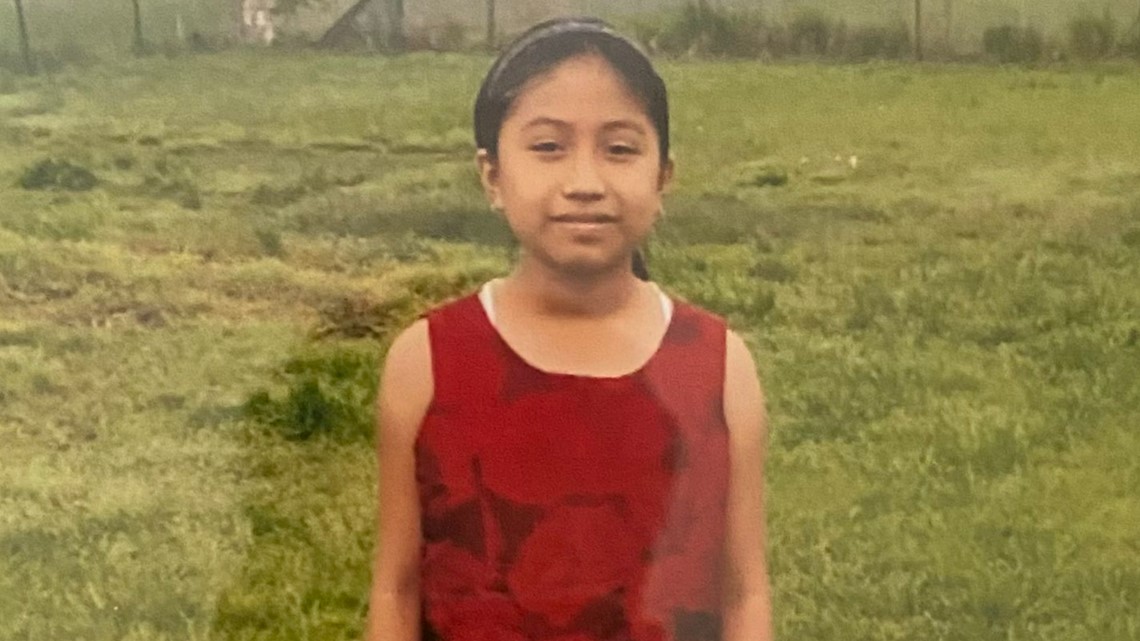 Watch the latest update from police in the video below: