Shaping: Houston
Telling the stories of the bold individuals who are shaping and influencing the culture of Houston.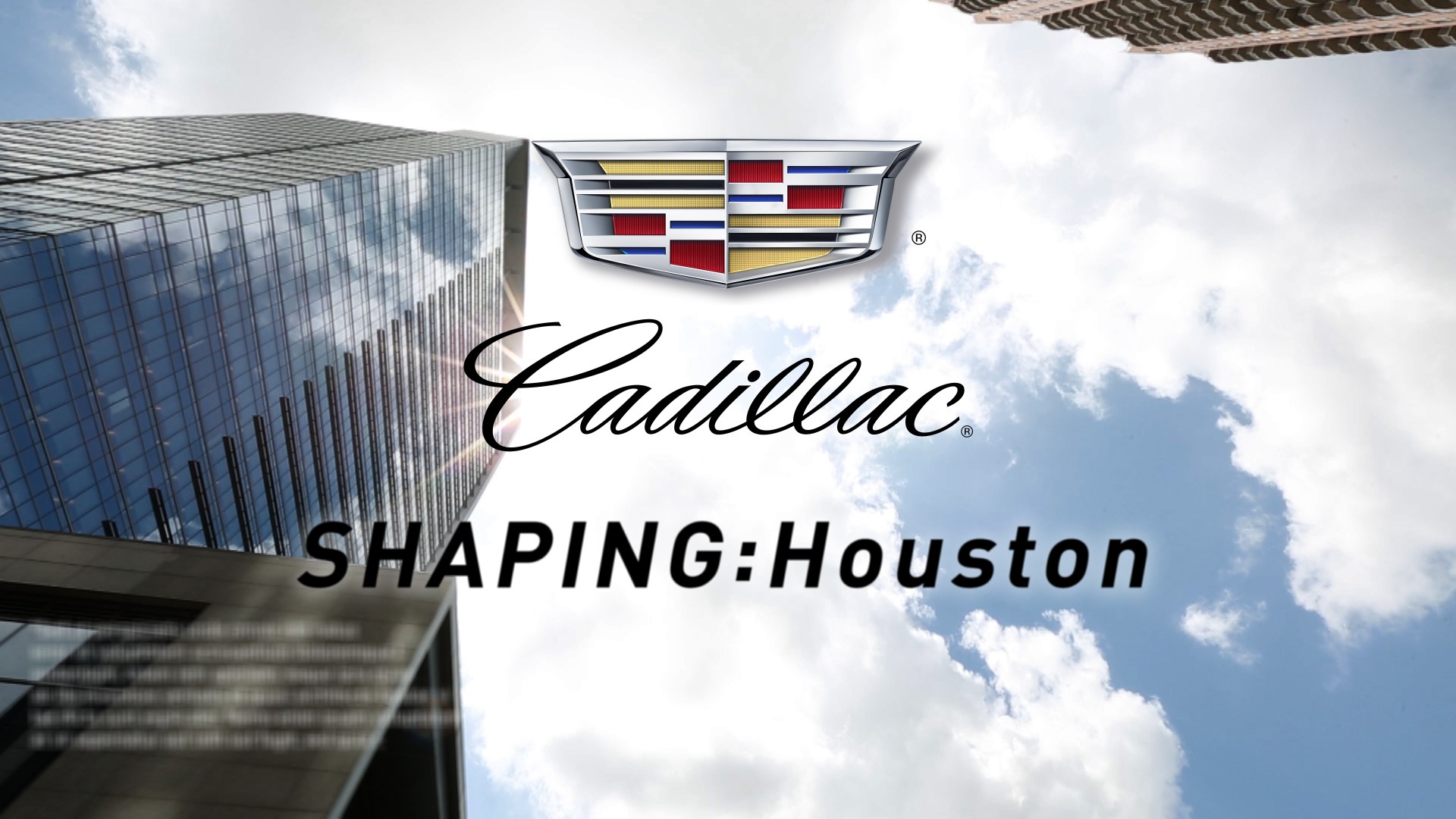 From fashion designers to restaurateurs, musical ensembles to entrepreneurs, Shaping:Houston tells the stories of those who are influencing the cultural landscape of Houston.
Jennifer Khan
:
After 17 years as a professional stage manager—including stints on Broadway—Jennifer Kahn had seen her share of shows. But she'd also seen something else: just how much gets thrown away after the last curtain goes down. She started asking industry friends for their old scraps of fabric to palettes of scenery from warehouse cleanouts, and used these items to design clutches, totes, and jewelry. In 2017 she officially launched her line of repurposed accessories, Scenery Bags, from her then-home in New York. Three years after starting her business and moving across the country to Houston, she has saved nearly 25,000 pounds of items headed for the dump. A portion of every sale goes to benefit the Theatre Development Fund, a nonprofit that expands access to performing arts for all.
Cadillac Shaping:Houston - Jennifer Kahn

Nick Wong
:
Nick Wong is a Californian turned New Yorker turned Houstonian, whose love for cooking stretches all the way back to when he was 11 years old. See how this incredible chef is serving up dishes that reflect Houston's diverse population at UB Preserv.
Cadillac Shaping: Houston - Nick Wong

Rebecca Masson
:
Pastry chef Rebecca Masson earned her stellar reputation by baking delectable, and sometimes wacky, desserts and baked goods. See how she's whipping up goodness at Fluff Bake Bar in the Houston Heights.
Cadillac Shaping:Houston

David Armendariz
:
A lover of the arts with a passion for beauty, David Armendariz is shaping Houston's hair scene through his business Studio A Salon.
Cadillac Shaping:Houston - David Armendariz

Quinn Woodard
:
As an undergrad, Quinn Woodard realized there weren't many individuals who looked like him in STEM. Inspired to make a change, see how he is providing early exposure to STEM for minority students through his inspiring book Like Me.
Cadillac Shaping:Houston - Quinn Woodard

Nicole Buergers
:
Nicole Buergers is bringing Houstonians hyperlocal honey distribution and beekeeping services through her business Bee2Bee Honey Collective.
Cadillac Shaping:Houston - Nicole Buergers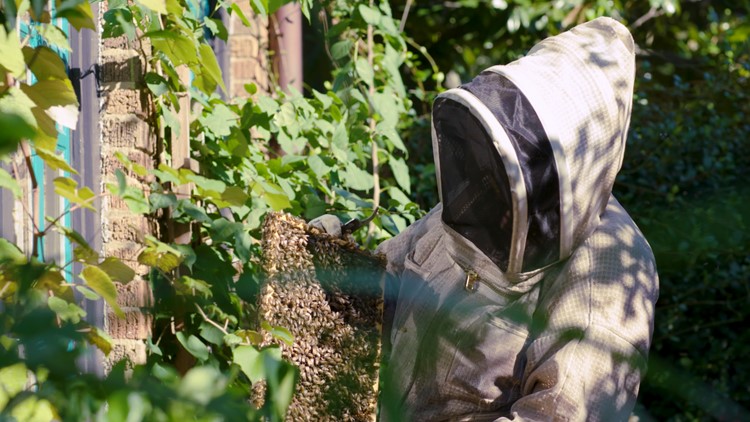 Erin and Patrick Feges
:
Erin and Patrick Feges of Feges BBQ are innovating the way they serve world-class barbecue to the Houston community in the wake of COVID-19.
Cadillac Shaping:Houston - Feges BBQ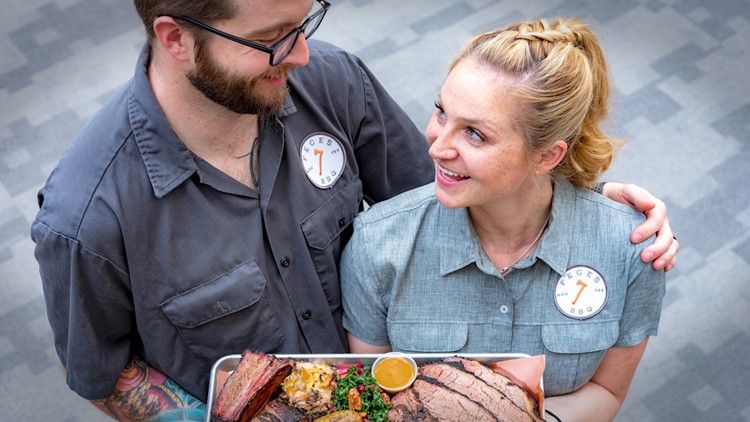 Jane Henry
:
Never afraid to get her hands dirty, Jane Henry realized there was a massive need for well-fitting work wear made specifically for women. See how she's redefining high performance PPE through her company See Her Work.
Cadillac Shaping:Houston - Jane Henry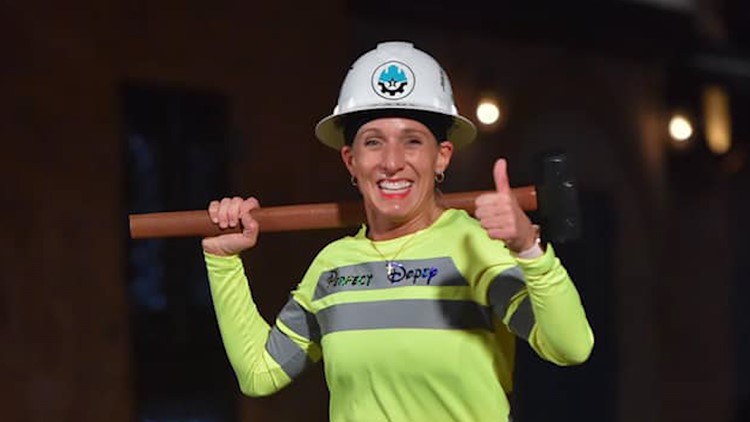 Feed The Front Line
:
In the wake of the COVID-19 pandemic, Feed the Front Line is supporting local restaurants and healthcare workers across our city and country.
Cadillac Shaping:Houston - Feed the Front Line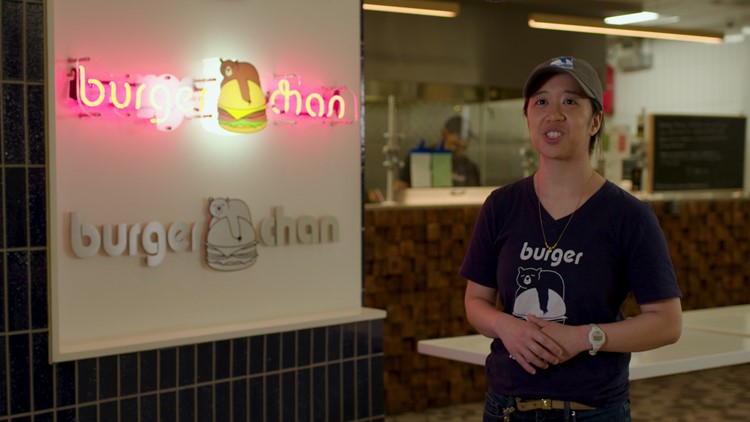 Kim Roxie
:
Kim Roxie is on a mission to change the world, starting with the beauty industry. See how she's helping reveal beauty with her natural and organic makeup line, LAMIK Beauty.
Cadillac Shaping:Houston - Kim Roxie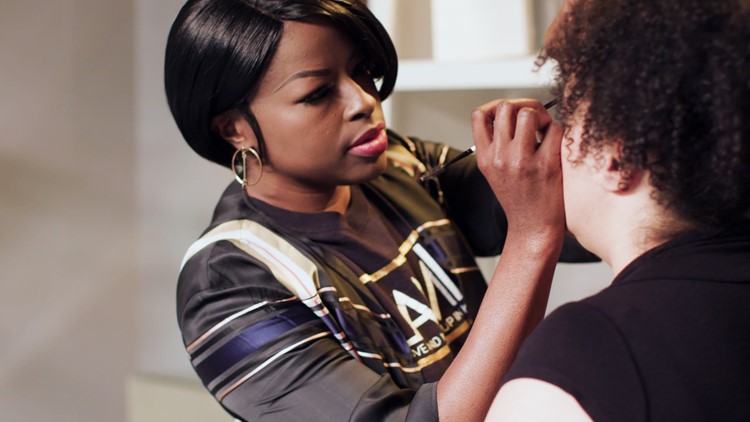 David Maldonado
:
When he's not producing captivating artwork around the city, see how Houston muralist David Maldonado is unifying communities through art, music and culture with Pan Dulce HTX.
Cadillac Shaping:Houston - David Maldonado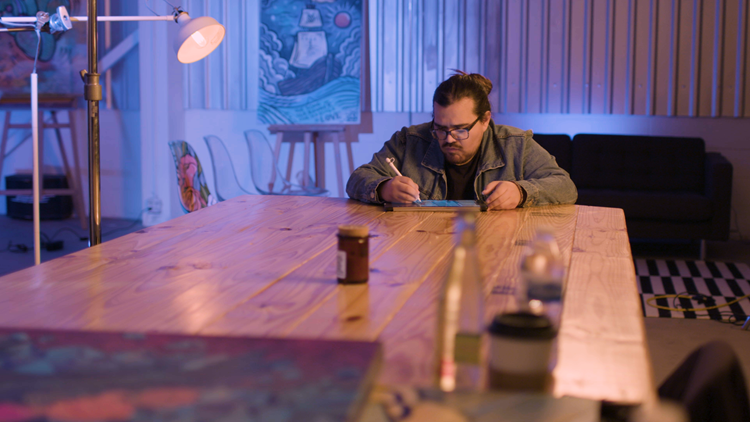 David Keck
:
From opera singer to Master Sommelier, see how David Keck is cultivating Houston's creative landscape with authentic hospitality.
Cadillac Shaping:Houston - David Keck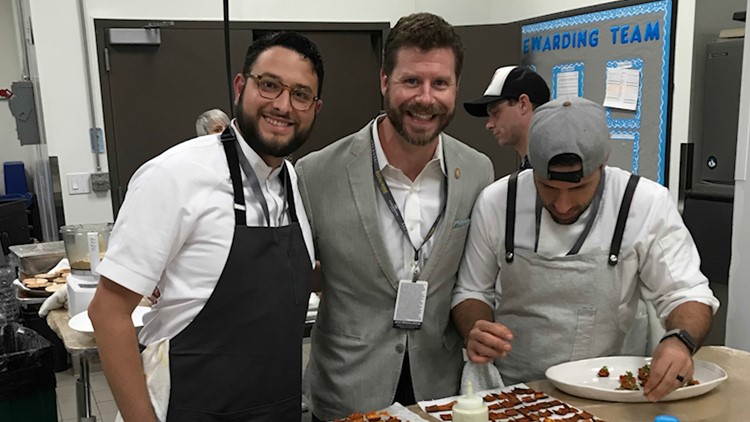 Julie Friedman
:
A mom on a mission, Julie Friedman turned her search for quality sensory therapy into a rapidly growing business. See how she's mixing up stimulating sensory play with Young, Wild and Friedman.
Cadillac Shaping:Houston - Julie Friedman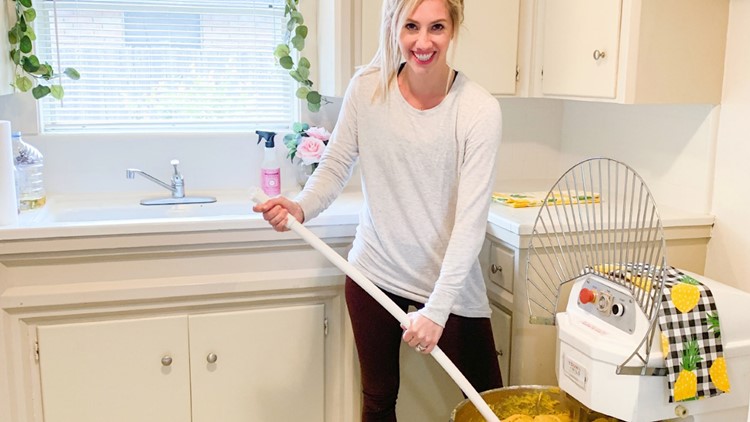 Veronica Solomon
:
With hard work, dedication, and stacks of fabric books, Veronica Solomon is creating unique and memorable interiors in West Houston. See how she's transforming both living spaces and lives with Casa Vilora Interiors.
Cadillac Shaping:Houston - Veronica Solomon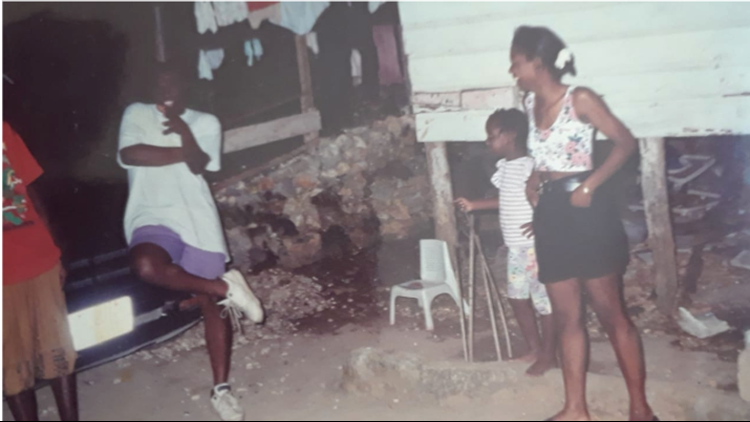 Mike T. Brown
:
The tech startup scene doesn't have many black faces, but Mike T. Brown and his Win-Win startup look to change that. A self-made entrepreneur, see how he's using gaming to make donating to charity more fun and engaging.
Shaping:Houston- Mike T. Brown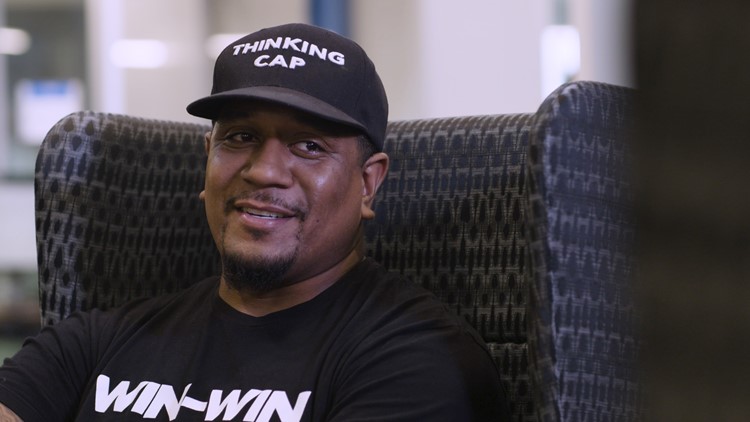 Christina Wells
:
Ready or not, Christina Wells is coming to show that anyone who believes in themselves can make it in showbiz. See how this singer/songwriter is inspiring the world with her powerhouse voice and heartfelt message.
Shaping Houston: Christina Wells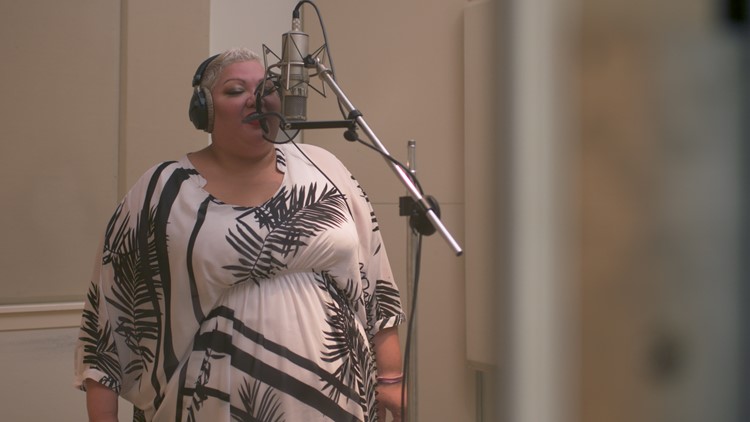 Jenny Sanchez
:
Fueled by her love of dance and the desire to inspire people through health and fitness, Jenny Sanchez left a successful career in oil and gas and founded Dance House Fitness. See how the Houston-based "Fitista" is empowering people to become the best version of themselves.
Shaping Houston: Jenny Sanchez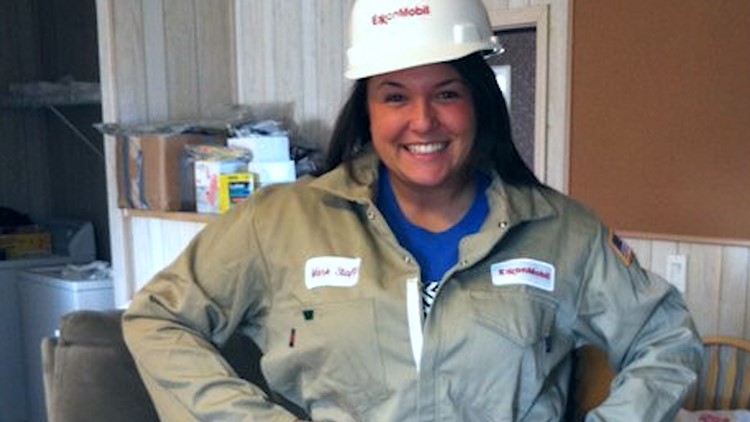 Carlos Salazar
As a child, Carlos Salazar's family moved to the U.S. in hopes of finding a better life in the land of opportunities. See how he shares that message of hope and hard work with his students through his educational book Yo Soy Americano. #ShapingHouston
Cadillac Shaping:Houston - Carlos Salazar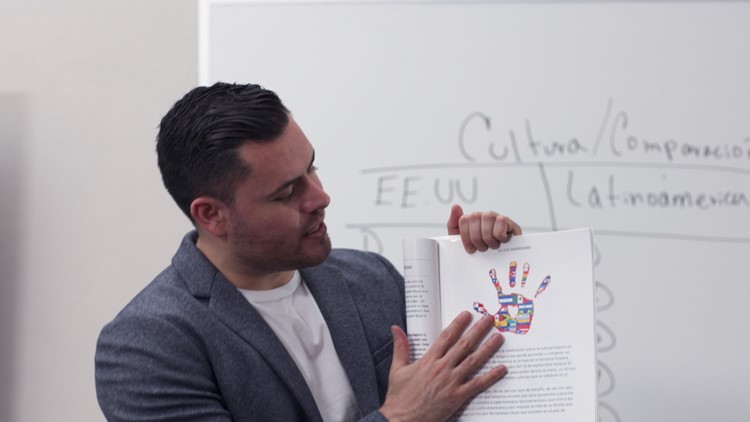 Mike Malkemes
Mike Malkemes is on a mission to combat poverty and gang violence by empowering children to realize their fullest potential. See how he's bringing life-changing early childhood education to Houston's Third Ward at Generation One.
Shaping Houston: Mike Malkemes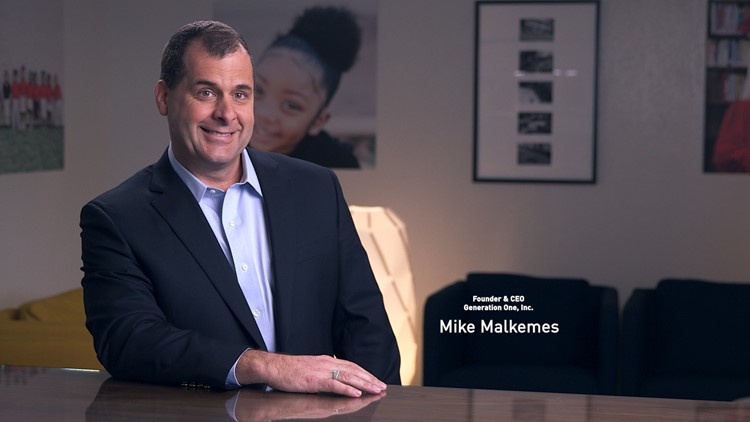 Estela Cockrell
Estela Cockrell is a lawyer turned entrepreneur, and at the heart of everything – a mom on a mission to make clean living easier. See how she is making it easier for others to buy clean products and purify their lives with Switch2Pure.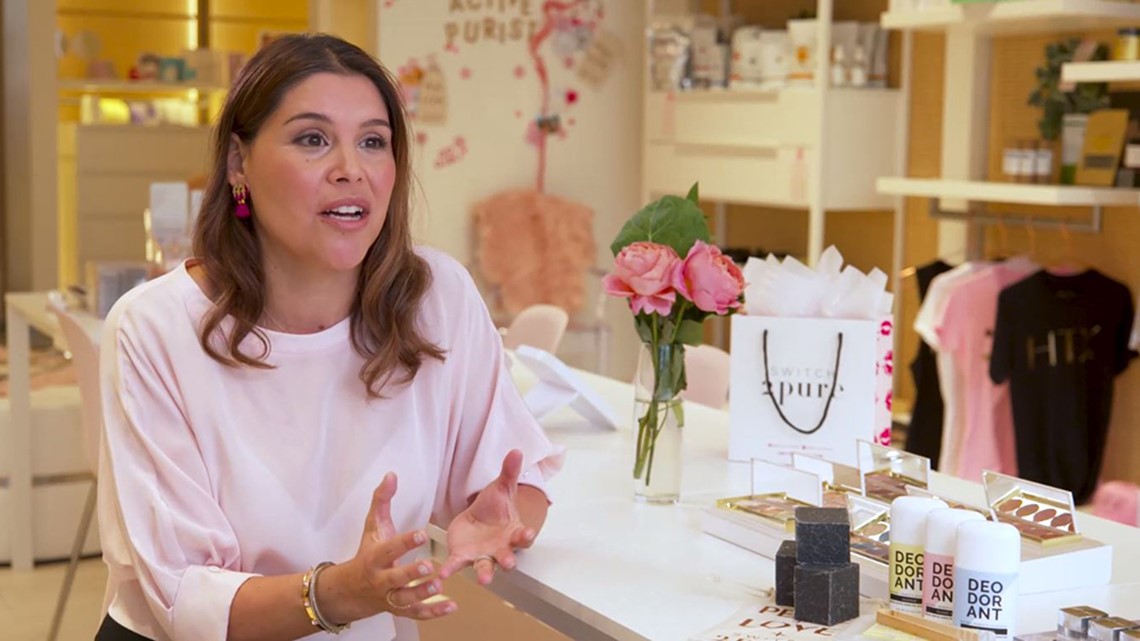 Morgan and Andy Sommer
Morgan and Andy Sommer left their traditional careers behind to pursue their shared dream of bringing an "artisan outpost" to Houston. See how these partners in life and business are lifting up the maker community at Forth and Nomad in the Heights.
Photos: Shaping Houston - Morgan and Andy Sommer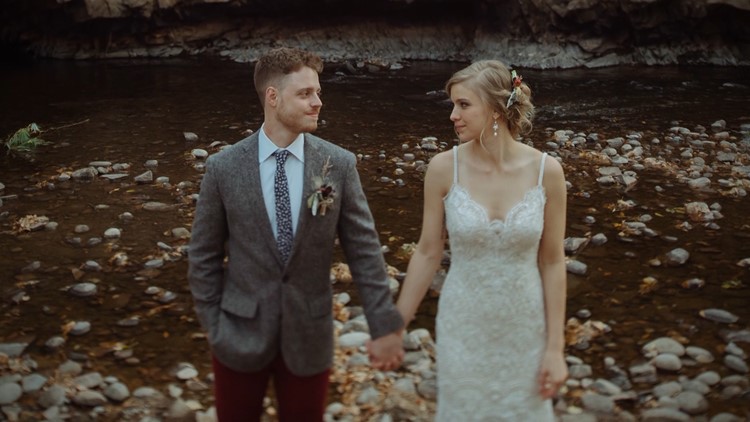 Grant Pinkerton
Grant Pinkerton knew early on he had a passion for making first-class barbecue for his friends and family. See how this Texas-born and bred Pitmaster is serving up mouthwatering brisket, sausage and sides at Pinkerton's Barbecue.
Shaping:Houston Grant Pinkerton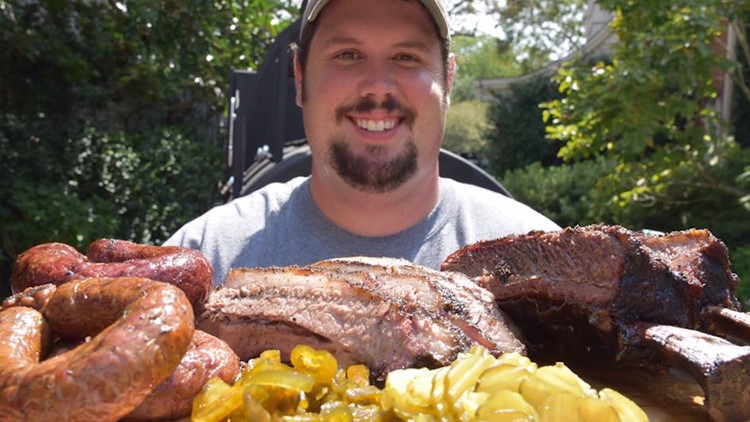 Rachael Volz
Through hard work and dedication, Rachael Volz worked her way up from the reception desk at A Fare Extraordinaire to become Owner and CEO. See how this fourth-generation Houstonian is using her fire and passion to reimagine the luxury event planning industry and make moments that last a lifetime.
Shaping: Houston Rachael Volz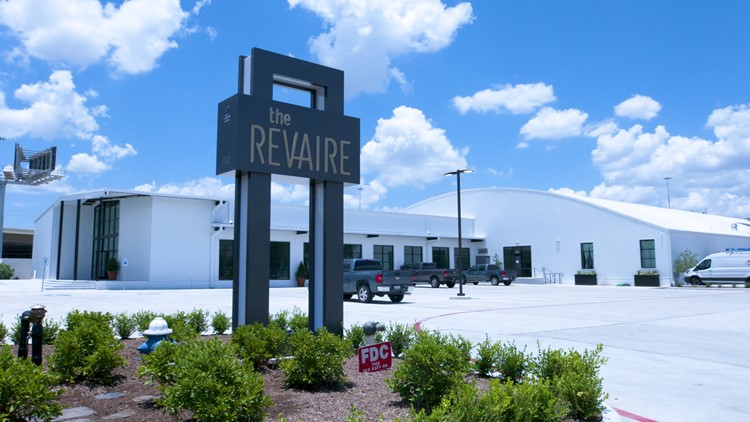 Robert Jucker
The son of Polish immigrants, Robert Jucker has kneaded his historical family establishment, Three Brothers Bakery, into the folds of an ever-changing food world. See how this fifth-generation baker is remaining true to his roots while serving up some of Houston's finest baked goods.
Photos: Robert Jucker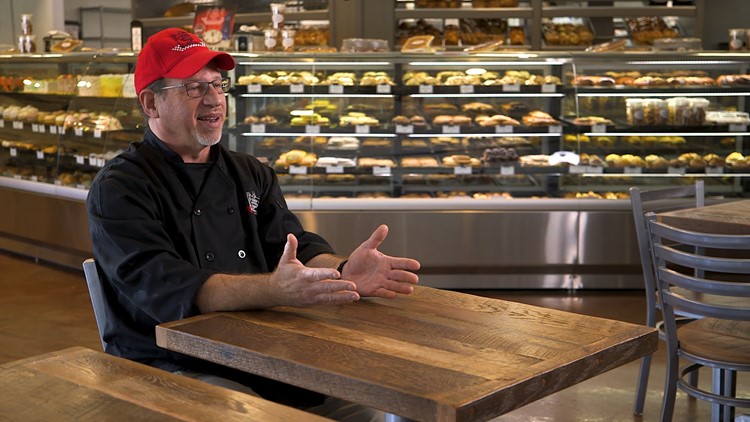 Zach Ruhl
Zack Ruhl has never let anything hold him back – not even a birth defect that left him without the use of his legs. See how this adaptive CrossFitter is shattering both expectations and bench-press records at the same time.
Photos: Zack Ruhl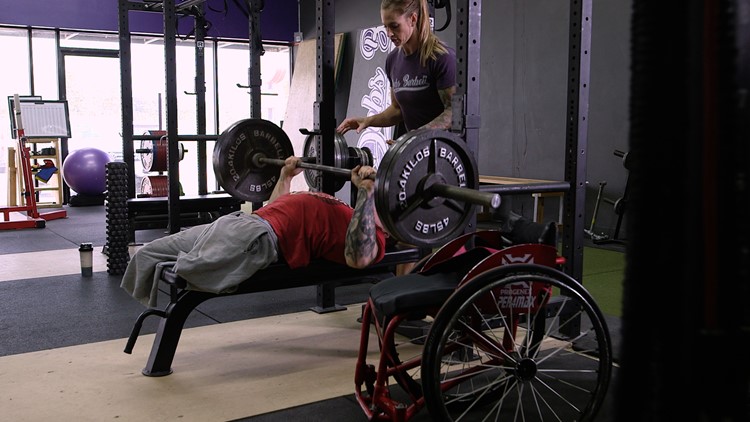 Libby Koch
Libby Koch started performing music while in law school, but she never imagined it would become more than just a hobby. See how this lawyer-turned-musician is treading her own path in the Americana music scene using her classic country voice.
Shaping:Houston Libby Koch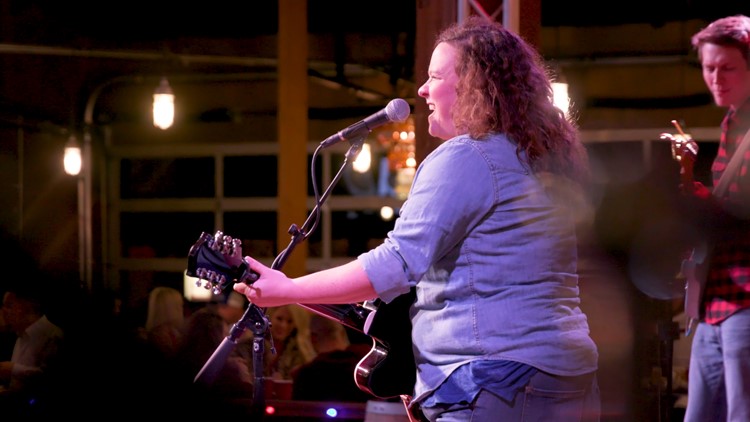 Ryan Baird
Their signature product may be Outlaw Bourbon, but there's nothing criminal about Yellow Rose Distilling. See how co-founder Ryan Baird brought Houston's first legal whiskey distillery to life.
Photos: Ryan Baird
Gilbert Perez
Where many people see a teardown, designer Gilbert Perez sees opportunity. See how the founder of Bungalow Revival is restoring the roots of the Historic Heights neighborhood one home at a time.
Shaping:Houston Gilbert Perez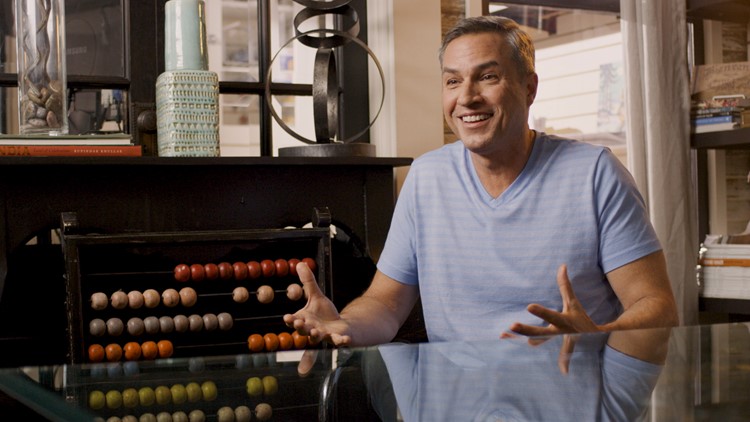 Veronica Rademacher
Photos: Veronica Rademacher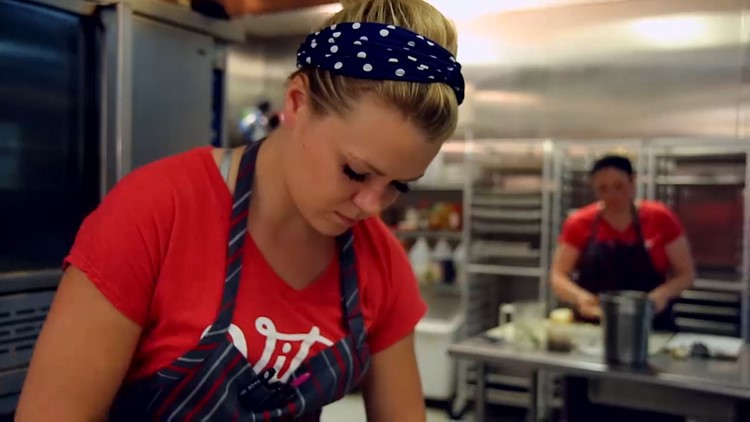 Gaurav Khandelwal
Immigrating from India to the US in 1997, Gaurav Khandelwal did everything from sell kitchen knives to deliver pizza to pay for his undergraduate degree in computer science. See how his hard work lead him to create one of Houston's fastest growing tech companies, ChaiOne.
Photos: Gaurav Khandelwal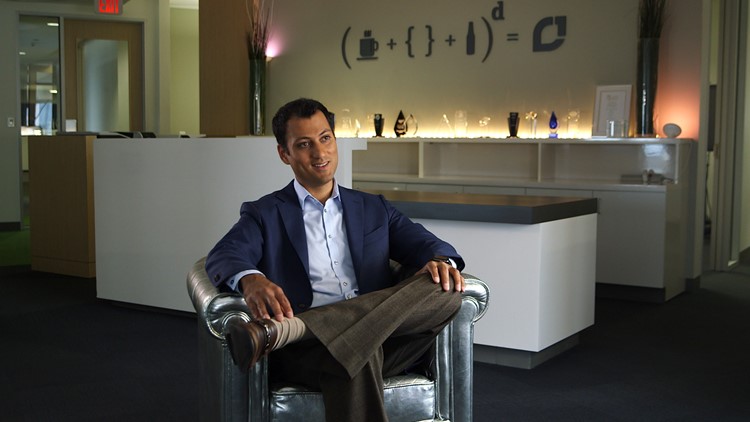 Work Hard, Live Well – that's the mantra Travis Weaver has lived by since he set out to create Manready Mercantile. See how this Texas native is bringing locally crafted, high quality goods and apparel to Houston's historic Heights neighborhood.
Photos: Travis Weaver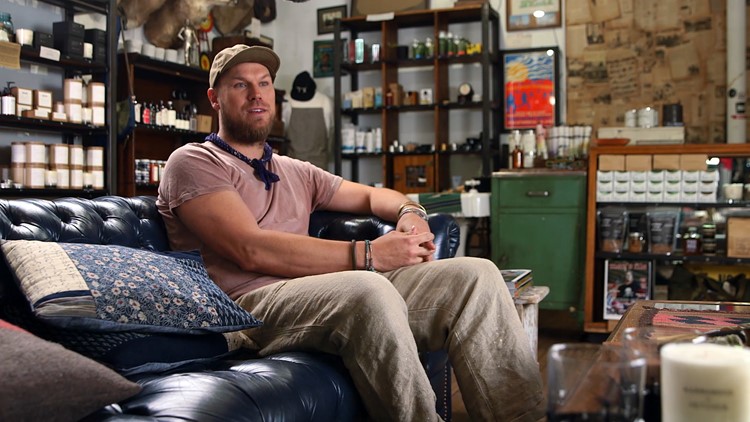 What started off as a creative outlet to decompress from her daily life as a NICU nurse, turned into an treasured career designing hand-made, custom jewelry for women of all ages. Now, see how Jennifer Welker is weaving her way into Houston's fashion scene with Golden Thread.
Photos: Jennifer Welker

After an illness left him legally blind, Charlie Hardwick's career as a graphic designer not only continued, it flourished. See how this innovative artist took adversity head on to create remarkable designs, posters and more at Uncle Charlie Art.
Shaping:Houston Charlie Hardwick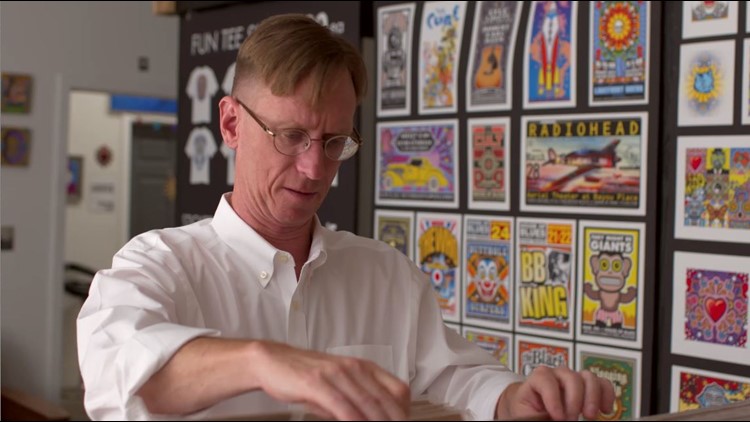 When Judy Camarena took over the family business in 2004, she set out to breathe new life into a renowned Houston franchise. See how she is putting her unique spin on traditional Mexican cuisine at Taquerias Arandas.
Photos: Judy Camarena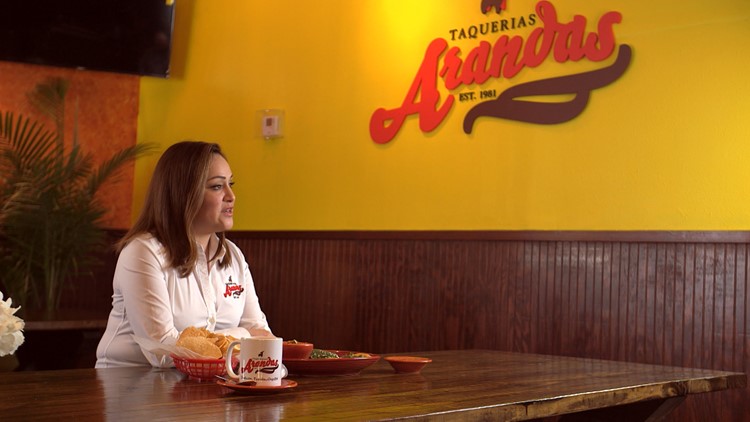 Rassul Zarinfar is shaking up the way people experience beer at Buffalo Bayou Brewing Co. See how this poet-turned-entrepreneur is putting his own creative spin on the craft beer scene in Houston
Photos: Rassul Zarinfar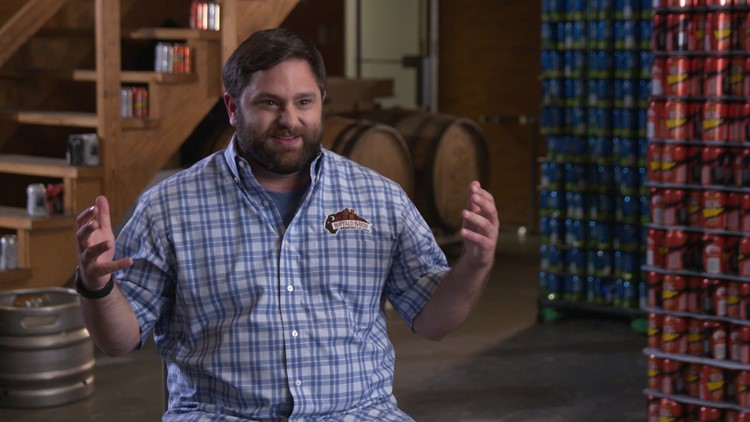 Manabu Horiuchi
Following his profound passion for cooking, Chef Manabu Horiuchi (Chef Hori) came to the United States without knowing a word of English. See how this renowned Chef is shaking up traditional Japanese cuisine in Houston at Kata Robata Sushi + Grill.
Photos: Manabu Horiuchi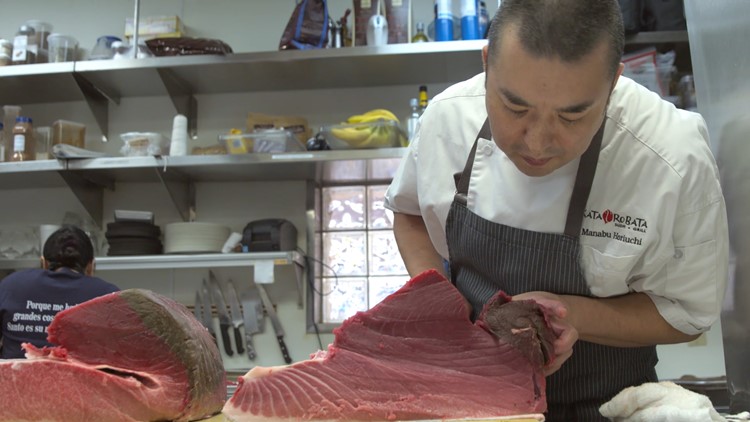 Denise Hamilton
Shaping:Houston Denise Hamilton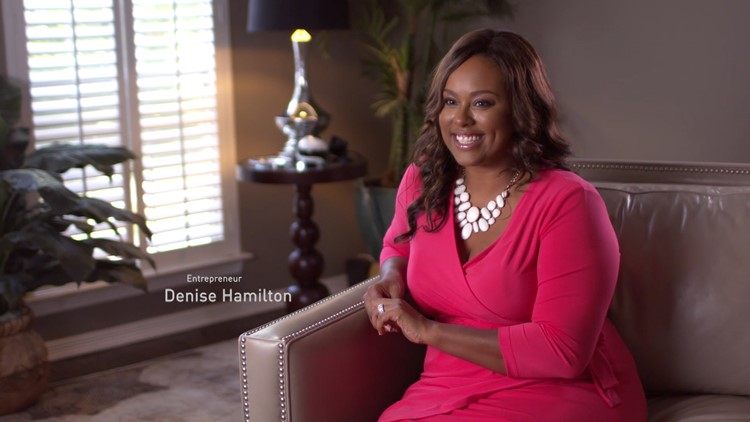 Kristina Carrillo-Bucaram
Shaping:Houston Kristina Carrillo-Bucaram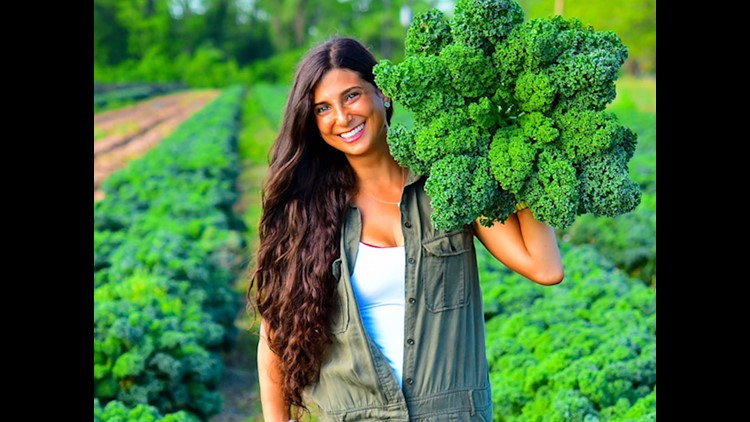 Danielle Johnston
At age 19, Danielle Johnston's world was shaken when she was diagnosed with Hodgkin's Lymphoma, and soon after lost her mother to cancer. Now a 10-year cancer survivor, see how she's helping others in their fights against cancer at Texas Children's Cancer Center.
Shaping:Houston Danielle Johnston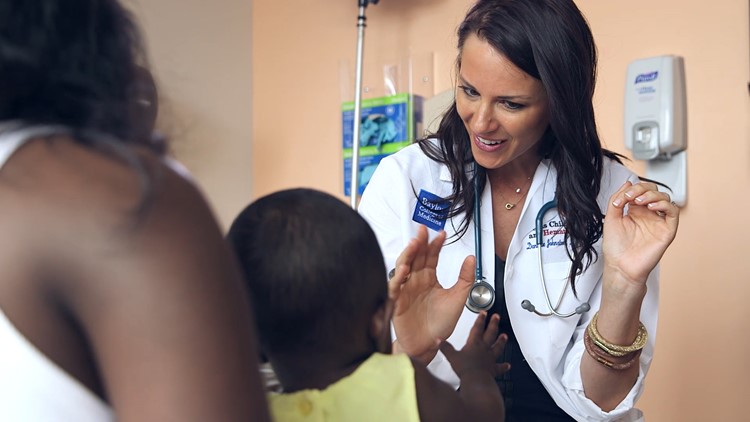 Onyii Brown
Shaping:Houston Onyii Brown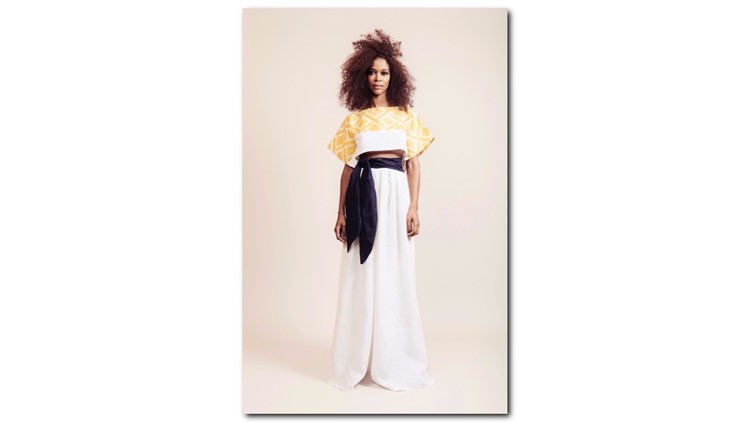 Anat Ronen
Embarking on a daring career in a new country, Anat Ronen took a leap of faith to find safety and security for her family. See how this muralist is painting a bright and vibrant future for the City of Houston.
Shaping:Houston Anat Ronen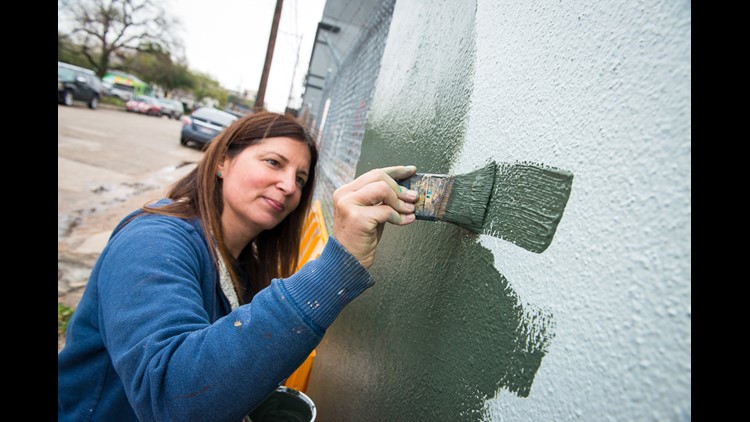 Zeljko Pavlovic
A profound love for music and family drove Zeljko Pavlovic to succeed when the world was crumbling around him. See how this incredible instrumentalist created a place for musicians of all ages to develop and thrive in the Vivaldi Music Academy.
Shaping:Houston Zeljko Pavlovic