Shaping: Houston
Telling the stories of the bold individuals who are shaping and influencing the culture of Houston.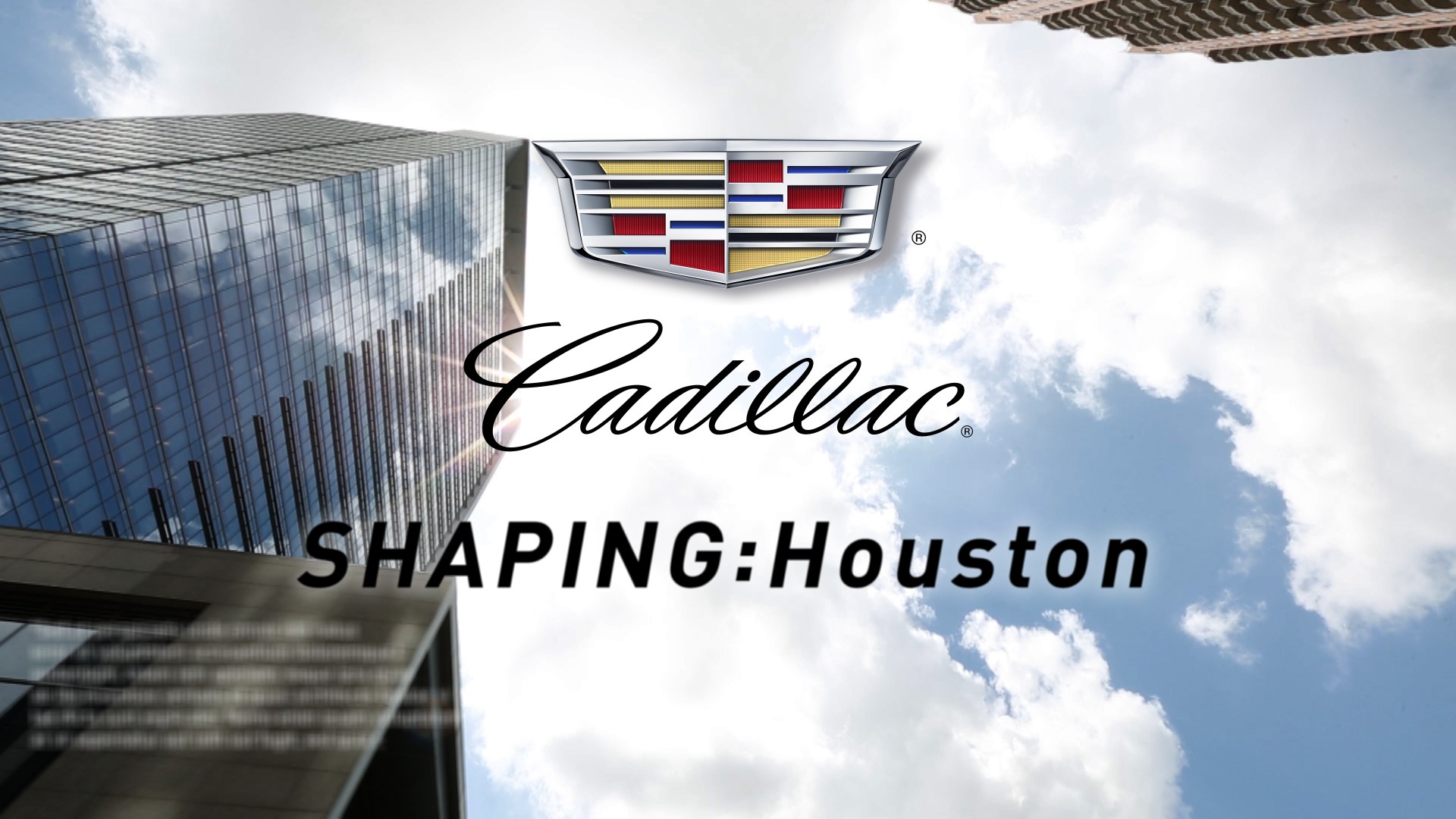 From fashion designers to restauranteurs, musical ensembles to entrepreneurs, Shaping: Houston tells the stories of those who are influencing the cultural landscape of Houston.
Scotty Sheridan
:
Subtitle here
When Scotty Sheridan isn't shredding it down at the local skate park, he's at the Scotty's Fermented Foods headquarters making, as you can guess, fermented foods. Scotty knows that there is sort of a notion that fermented means "rotten." However, he's out to prove it's actually far from it. Scotty's Fermented Foods cultivates live anaerobic bacteria that processes the foods, and essentially preserves them. According to Scotty, this creates a living culture that is extremely healthy and beneficial for gut bacteria. Scotty was born and raised in Houston, and he regularly finds ways to be active in the community. One of those ways is by keeping a constant presence at the local farmer's markets. They are where Scotty's Fermented Foods started, and Scotty considers them essential to his business. Scotty also likes to give back to the community by educating people on how to ferment food in their own kitchens. By showing people how to ferment and explaining its benefits, Scotty aims to break the stigma around fermentation. When reflecting on the city that he and his business calls home, Scotty takes pride in his Houstonian status: "Houston is such a wonderful town. There's so much going on in Houston that it's exciting to be a part of it. So many business opportunities, but so many cultural opportunities."
Topper Luciani
:
With his company Goodfair, Topper Luciani is leading a counterculture movement…and his rally cry is "Think secondhand first." Due to the creation of fast fashion, clothing consumption has increased tremendously. However, the re-emergence of thrifting has shown to be a worthy adversary. Topper himself has a long relationship with thrifting. Born to a fashion-loving family, Topper always loved the treasure hunt aspect of thrift shopping. Later, that love of thrifting, coupled with his environmentalist nature and entrepreneurial spirit, led to Goodfair. Being fundamentally a thrift brand, Goodfair is based on helping the environmental crisis that is unfolding in the apparel industry. That help starts with Goodfair's mission: To make thrifting more accessible and seamless. With an online store and conveniently shipping out of the port city of Houston, Texas, Goodfair is doing just that. Topper has a message to other entrepreneurs trying to make the world a better place: "If you're not in Houston right now and you're an entrepreneur, this is the place to be."
Cadillac Shaping: Houston – Topper Luciani
Marlana Doyle
:
Ever since she was three years old, Marlana Doyle had a passion for dance. After graduating college, with a B.A. in dance no less, Marlana was faced with a decision on where to continue her career in the arts. After a suggestion from her artistic director about an "unknown dance gem" of a city, Marlana looked to Houston…and she's still here 20 years later. Upon getting to know the city and dancing professionally, Marlana felt like it was time to make the next step. Marlana believed Houston needed a new centrally located space that encompassed all things dance, and that space was the Institute of Contemporary Dance. Created with acceptance and accessibility in mind, the Institute for Contemporary Dance not only serves as a hub for the contemporary form, but it features classes for other dance forms like ballet and jazz for young and mature dancers alike. Marlana also, along with 5 other founding members, created the Houston Contemporary Dance Company: A small nonprofit dance organization that has collaborated with music organizations such as Apollo Chamber Players and Loop38. As Marlana reflects on her choice to move to Houston, she knows she wouldn't change a thing. According to Marlana, "it's a young city. It's a fun city, and it's a place maybe you could start your career."
Cadillac Shaping: Houston – Marlana Doyle
Britney Winters
:
After taking four-hour bus trips with her friends just to get their hair properly styled and cared for the way they were accustomed to, Britney Winters knew there had to be a better way. She was well aware that she wasn't the only one making sacrifices in the name of hair care, and she strived to bring the spontaneity back to the lives of her fellow hair enthusiasts; to help them live a less tangled life with less emphasis on their hair. Thus, Upgrade Boutique was born. Upgrade Boutique, located on what Britney calls "The Black Wall Street of Houston:" Almeda Road, is a managed marketplace for custom wigs and other curated beauty products. Their mission is to save women time and money on their beauty routine so they can do more of the things they love. Britney does plan to expand to other markets to help those still taking those long trips. Nonetheless, since Britney firmly believes the sky is the limit for local possibilities, Houston will always be Upgrade Boutique's home.
Cadillac Shaping: Houston – Britney Winters
Claudia G. de Velasco
:
During her media days, Claudia G. de Velasco first got a taste of meticulously producing something that people would get to look back on…and she was hooked. Now, with her company A Day To Remember, Claudia produces events that her clients can cherish forever. Claudia feels her niche is crafting events that represent the different lifestyles and cultures of Houston, like when she produces the quinceañeras that represent her own culture. With this in mind, Claudia conducts each event with the utmost importance, and puts all her love, passion, and care into it.
Cadillac Shaping: Houston – Claudia G. de Velasco
Jonny Rhodes
:
Jonny Rhodes has transitioned from table to farm. After closing his critically acclaimed neo-soul food restaurant, Indigo, Jonny is on a mission to fight food apartheid. Through his eclectic 6-acre farm, Food Fight Farm, and his culturally based grocery store, Broham Fine Soul Food & Groceries, Jonny aims to bring quality food to the communities that need it most. Jonny believes Houston is the perfect city for what he calls this "social exercise." With Houston being such a diverse city, where residents are so willing to help each other, Jonny guarantees he's on the way to restoring the quality of food in local communities.
Cadillac Shaping: Houston – Jonny Rhodes
Natasha Dadwani
:
Life, according to Natasha Dadwani, is for the "burds." Born and raised in Pakistan, Natasha gained a love for jewelry and a passion for designing her own things before moving to Houston in 2009. Inspired by her religion, her culture, and her mother, Natasha established Burdlife, a jewelry store that specializes in stackable pieces, anklets, and piercings. As Natasha states, "Burdlife is every young lady and her tiny box of jewelry." Natasha is proud to call Houston home – recognizing the strong sense of community and fervent support she's received for her business – and she couldn't imagine another location for Burdlife's flagship store.
Cadillac Shaping: Houston – Natasha Dadwani
Charles Washington
:
Charles Washington firmly believes in following his ABCs: ART, BUSINESS, COMMUNITY. According to Charles, "you get the artists and the business together, then you can heal or make the community." Charles started his career in art by painting, and as time went on, his creativity fostered a career in upcycle art. Being an upcycle artist as he describes it, starts by asking an object what it wants to be and letting it evolve into that dream. Charles founded The Pop Up Place, a creative space and art exhibition venue, as well as the Harambee Art Gallery, both of which embody the diversity of the city, while educating and bringing different generations together.
Cadillac Shaping:Houston – Charles Washington
Shekina Wiley-Sattiewhite
:
Shekina Wiley-Sattiewhite has a passion to help young parents thrive. Her personal experience as a teenage mother and appreciation for a solid support system as she raised her daughter motivated Shekina to create Cradle2Career. The organization provides education and resources to adolescents who are pregnant or parenting in the Houston area, with a mission to build healthy families and bright futures.
Cadillac Shaping:Houston – Shekina Wiley-Sattiewhite
Aaron Bludorn
:
Originally from the Pacific Northwest, chef Aaron Bludorn's passion for food has taken him on a culinary journey. After a decade in New York and experience working with some of the most celebrated chefs in the industry, Aaron Bludorn ultimately made his way to Houston to open Bludorn in 2020. With renovations of the restaurant space already underway, the team at Bludorn pushed through the challenges of the pandemic and opened their doors with the mission of delivering a vibrant, high-quality culinary experience to Houstonians. Of his move to Texas, Chef Bludorn says, "It took me 10 years to feel like a New Yorker. It took me 10 months to feel like a Houstonian."
Cadillac Shaping:Houston – Aaron Bludorn
Tyler Froberg
:
A fourth-generation farmer, Tyler Froberg has found a path to share his passion of agriculture with the community, while blending his experiences as a veteran and an educator. Today, he serves as Managing Director of Hope Farms, a seven-acre urban farm project through Recipe for Success that's on a mission to combat childhood obesity and feed a food desert in the greater Houston area. Through innovative programs geared towards veterans, children and the community as a whole, Tyler and Hope Farms are providing a place to learn about and celebrate locally-grown food.
Cadillac Shaping:Houston – Tyler Froberg
Marvin Pierre
:
Marvin Pierre is on a mission to help Houston's at-risk youth find long term success. See how he and his organization Eight Million Stories are giving kids a second chance through educational services, job training and emotional support – and how this investment in our future can make for a better Houston.
Cadillac Shaping:Houston – Marvin Pierre
Josh Sol
:
About the Shaper: Josh Sol is a digital & clinical innovation leader at Houston Methodist hospital, leading the charge in new healthcare technologies such as telemedicine and optimizing the patient experience. Moving around the country in search of his calling, he worked as a personal trainer, then in a physician's office, before he was introduced to the world of telehealth. His passion for innovating in a budding telehealth industry grew as he began working in Houston's Texas Medical Center. He helped found the Houston Methodist Center for Innovation & Technology Hub.
Cadillac Shaping:Houston - Josh Sol
Lindsey Lindsey Leigh Hohlt
:
About the Shaper: Growing up in Houston in the fashion industry, Lindsey Leigh Hohlt channeled her passion for design into launching a concierge jewelry business, designing high-quality, custom pieces and earning her the title 'Houston Diamond Girl'. Learn how Lindsey and her team at Lindsey Leigh Jewelry are dazzling customers and shaping the Houston jewelry scene one stone at a time.
Cadillac Shaping:Houston - Lindsey Leigh Schultz
Jennifer Khan
:
After 17 years as a professional stage manager—including stints on Broadway—Jennifer Kahn had seen her share of shows. But she'd also seen something else: just how much gets thrown away after the last curtain goes down. She started asking industry friends for their old scraps of fabric to palettes of scenery from warehouse cleanouts, and used these items to design clutches, totes, and jewelry. In 2017 she officially launched her line of repurposed accessories, Scenery Bags, from her then-home in New York. Three years after starting her business and moving across the country to Houston, she has saved nearly 25,000 pounds of items headed for the dump. A portion of every sale goes to benefit the Theatre Development Fund, a nonprofit that expands access to performing arts for all.
Cadillac Shaping:Houston - Jennifer Kahn