HOUSTON — After two decades of dueling Martin Luther King Jr. Day parades in Houston, Mayor Sylvester Turner is taking a stand by naming the Black Heritage Society's parade as the city's official event.
Their parade, started by activist Ovide Duncantell, dates back to 1978.
In 1995, a group led by Charles Stamps broke off and formed their own MLK Grande Parade.
Both took place at the same time each year on MLK Jr. Day – one downtown, the other two miles away in Midtown.
PHOTOS: 2018 MLK Grande Parade
Photos: 24th Annual MLK Grande Parade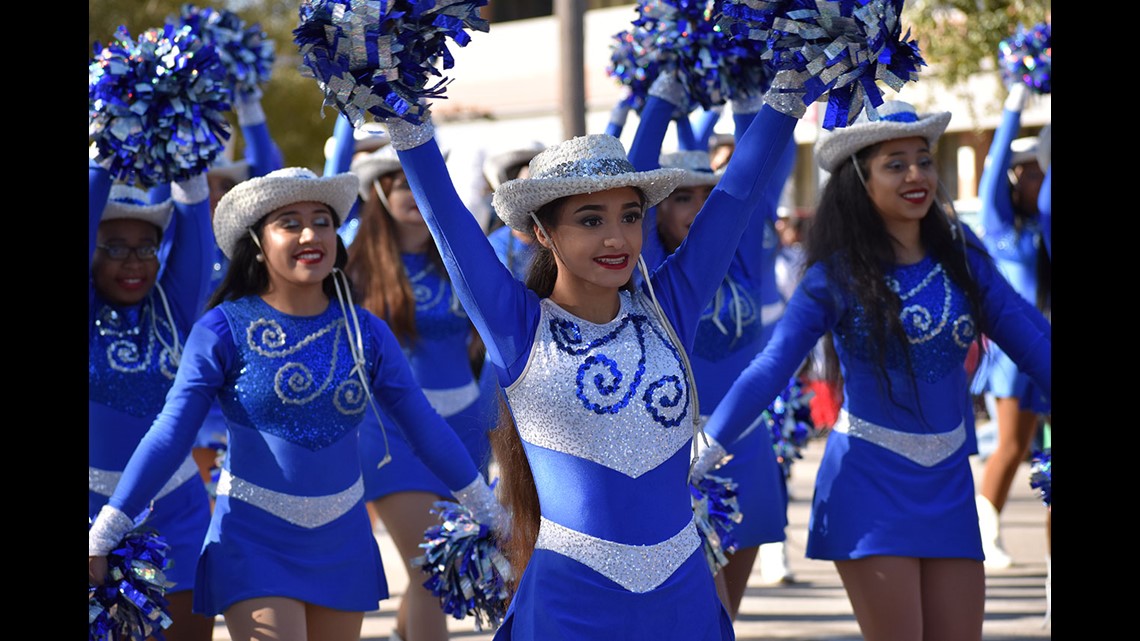 "For too long, people have been asked to divide their time, their energy and their loyalty, while the city sits on the sideline," Turner said.
Turner said he began hearing pleas to put a stop to the competing parades as soon as he took office.
After the two sides rejected a plan to join parades, the mayor decided it was time to make a change.
"A house divided against itself cannot stand and it's certainly not a reflection of Dr. King's legacy," Turner said.
Turner made the announcement surrounded by a host of people who support the idea.
That included Rev. William Lawson, who hosted Dr. King at his church during a visit to Houston.
"He probably wouldn't have wanted any kind of parade," said Lawson. "But if there had to be some kind of celebration, he would certainly had hoped that it'd be a unified one."
Turner said this doesn't mean the city is taking over the parade. But it will provide technical and organizational support to the Black Heritage Society that puts it on.
"There is a lot of opportunity for our city to jump in and pull their sleeves up and get involved," said BHS's Sylvester Brown.
An organizer of the competing event, called the MLK Grande Parade, sent KHOU a letter responding to the mayor's announcement.
It stated the parade will go on as planned next year while negotiations regarding a possible unification continue.
"He is right, conversations continue," said Turner. "And I think and I'm hoping there will be another announcement coming soon."
The mayor suggested the midtown parade focus on its battle of the bands competition. The city would support that in conjunction with the other parade.
In the meantime, Turner is encouraging citizens, sponsors and participants to honor Dr. King's legacy and unite for one special MLK Day Parade.
The Black Heritage Society's 41st annual parade will be held on Monday, January 21, 2019.