PEARLAND, Texas — Kroger is reevaluating plans for a new store in Pearland.
It's been almost two years since ground was broken at Pearland Parkway and Barry Rose Road.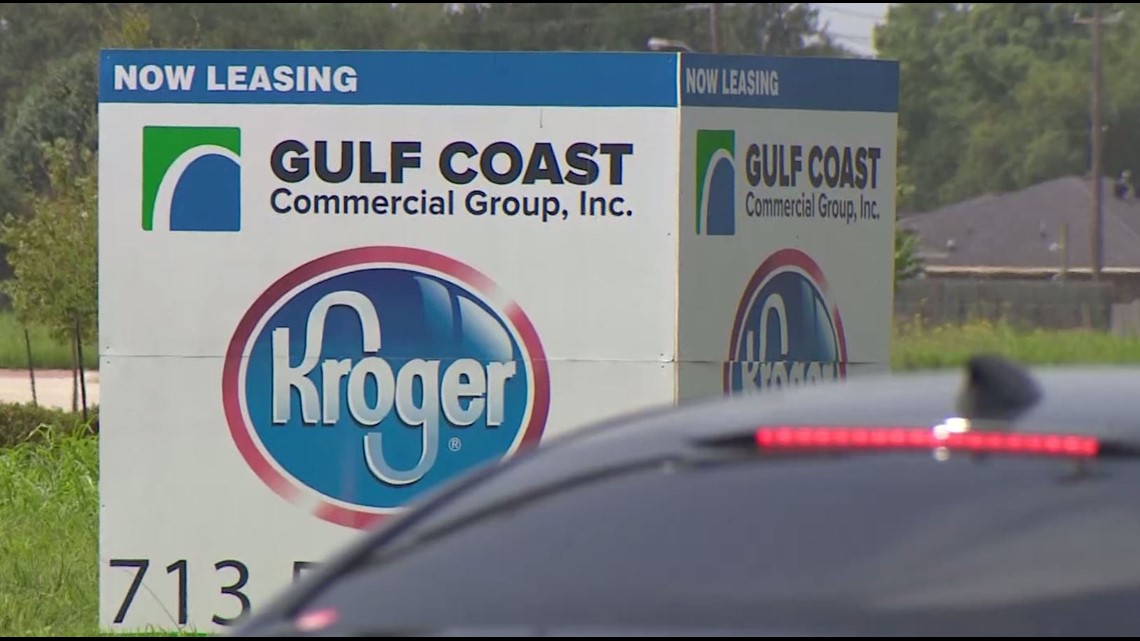 But, so far, nothing's been built except for the parking lot.
"I'd like to see a Kroger built," said neighbor Matthew Alvarez.
Alvarez is a high school football coach.
He modified a line from a baseball movie, Field of Dreams, to send Kroger a message.
"We'll come if you built it," said Alvarez.
Alvarez and his family can see the proposed Kroger site from their subdivision.
There's a Kroger sign on the corner. But no sign of a new store beyond the parking lot.
"Pearland needs more grocery stores and more shopping centers," said Alvarez. "It's a fast-growing community and if you go to H-E-B, it's always packed."
We mapped the nearest grocery store.
And it happens to be an H-E-B 1.1 miles away.
Not far from that is an existing Kroger, which is much smaller than the unbuilt store would be.
"The Pearland project is currently under review and we will continue to reevaluate it," said Kroger spokesperson Sparkle Anderson. "We consistently assess all capital projects to determine how, when and where to allocate resources that will best serve our customers, associates, and communities while also driving long-term growth."
The City of Pearland told us Kroger still has zoning approval for the project.
However, there is currently no open building permit.
H-E-B shoppers said they'd consider going to a new Kroger.
But Melissa Tauss had another idea for the site.
"I don't know, like an indoor playground," said Tauss.
Matthew Alvarez and his neighbors figure they'll spend their money at whatever ends up on the site, whether or not it's a Kroger.
"It might generate business and revenue for our community," said Alzarez. "So, it would be nice to see."