HOUSTON — Houston is known for having a growing food scene that gets more unique and exciting every month. We may not be known for food like Deep Dish Pizza or Philly Cheesesteaks, but one thing we will never get wrong is BURGERS!
Houston is filled with burger shacks that assembles the most creative burgers like a Hippo Hawaiian Burger that's topped with pineapple, ham and cheese and a Corn Chip Burger topped with Frito Lay chips, chili and grilled onions. If you're opting for something more traditional you can always stop at Whataburger and get a Number 2. Don't forget to tell the cashier to Whatasize!
Let's face it, there's no denying that Houston has some of the best burgers this state has to offer. Maybe even the best in the world.
We asked our KHOU 11 fans where we can find some of the best burgers in the city and surrounding areas, and many agreed that these 11 burger spots are, without a doubt, the tastiest.
Warning: Burger photos and descriptions below will make you extremely hungry.
(The 11 here are in no specific order.)
The classic! Whataburger has been serving 100% beef burgers on a big toasted five-inch bun for seven decades. The family owned and operated chain has more than 800 stores across the country. Fun Fact: The very first Whataburger was a burger stand that opened in Corpus Christi, Texas on Ayers Street. Whataburger serves breakfast, lunch and dinner at all of its locations and all stores are open 24/7.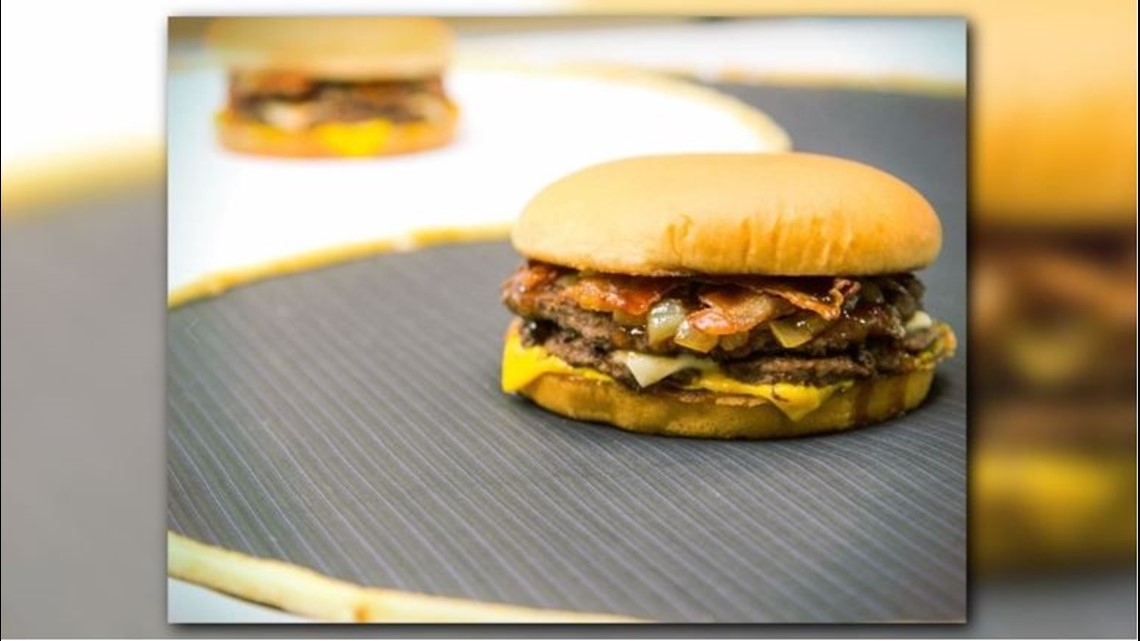 Miller's Café is a family run restaurant that has been in business for over thirty years. Miller's Café has restaurants all across the greater Houston area – Clear Lake, Downtown, the Medical Center and Garden Oaks. Miller's Café grills up delicious double cheese burgers, bacon cheese burgers and even a tasty chili cheese burger.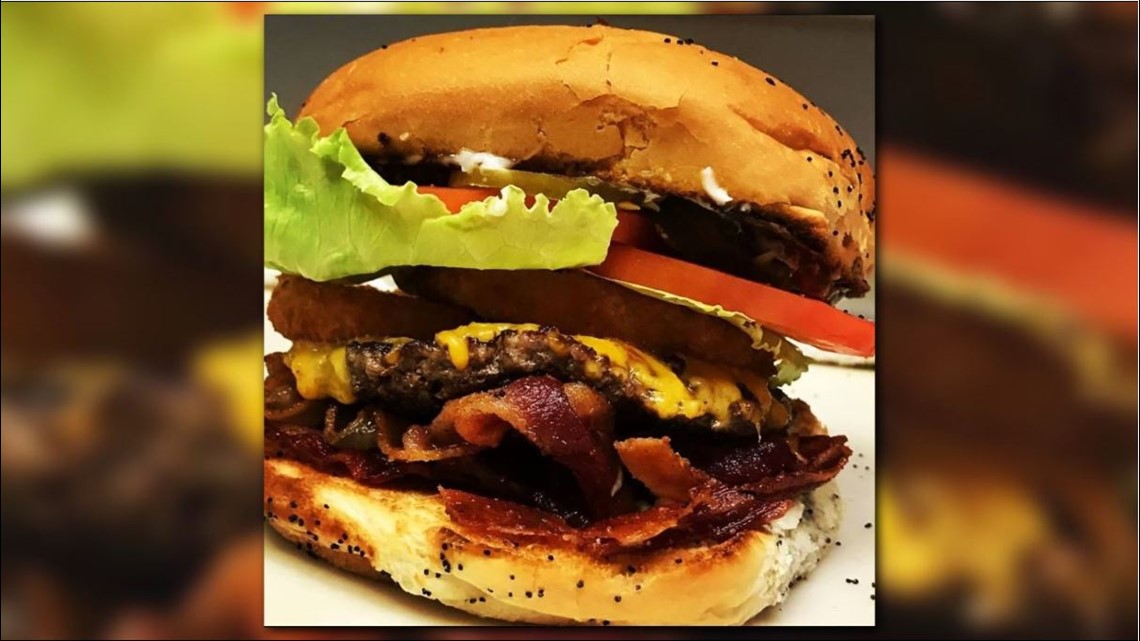 Oh Bernie's! Bernie's Burger Bus has been serving classic American burgers since 2010. The chefs hand-grinds their burgers using a custom blend of choice cuts. Their bread is baked everyday by an amazing, local artisanal baker. According to their website, Bernie's has been voted the BEST burger in Houston and they recently made it to the top of the Best Food Trucks in the Country lists.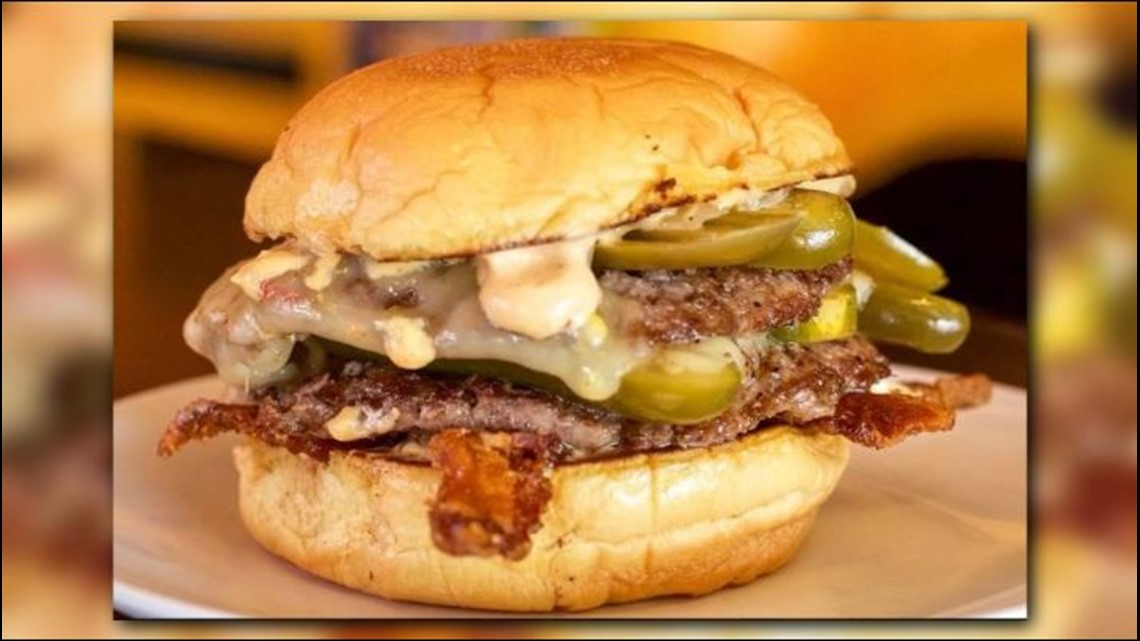 Still looking for one of the best burgers in Houston? We've heard a lot of good things about Tookie's! Tookies' was originally founded in 1975 and the founder wanted the restaurant to have the same feel as the old Tooker Brother drugstore he remembered from a small town in Texas. That's how he came up with the name. Tookie's is a hot spot for Galveston, Houston and towns in between. In September 2008, Hurricane Ike swept through the burger joint and dropped 5 feet of Galveston Bay water inside. The restaurant has since remodeled and continues to cook delicious, unique burger recipes.

Located near Midtown, Lankford Grocery & Market may be one of Houston's best hidden gems. Lankford Grocery sits on the corner of Dennis St. and Genesse St. in Midtown. According to the website, the market is family owned and operated by local legend, Eydie Lankford Prior, and her husband Cotton. The market is open from 7 a.m. to 3 p.m. Monday through Saturday and serves a Quesadilla Burger, a Red, White and Blue Burger and even a Wasabi Burger.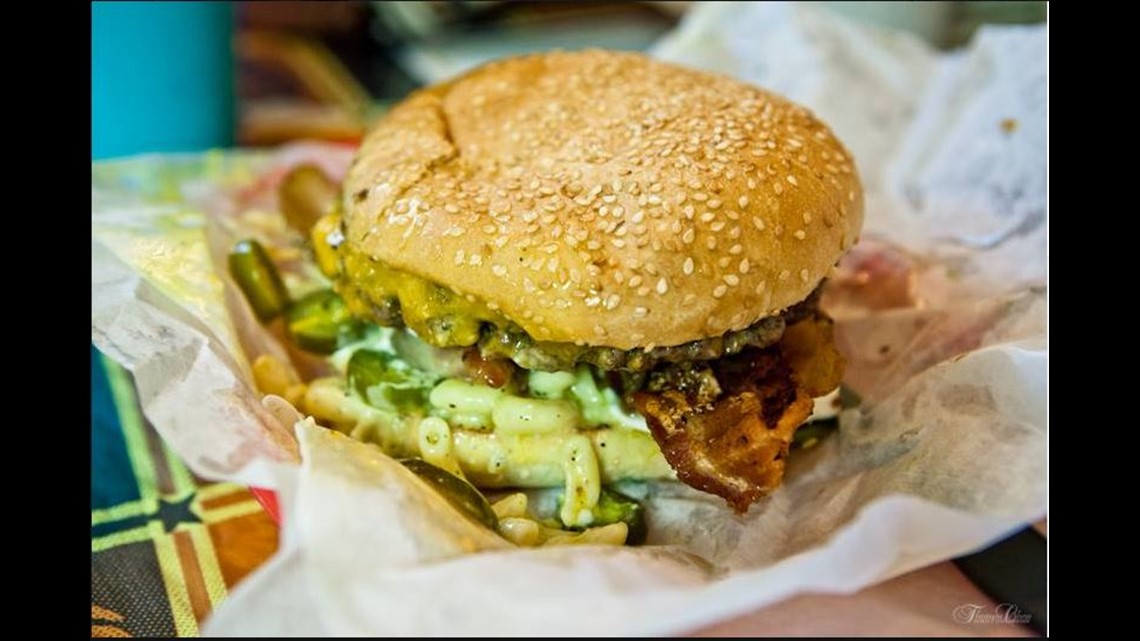 Bellaire Broiler Burger is located in the 5200 block of Bellaire Blvd. KHOU 11 viewers tell us their burgers and shakes are to die for. The burger shack serves flame broiled burgers any way you want it and if you're feeling daring you can order a plate full of chili cheese fries on the side.
Called "The Best Burgers in Humble," Hippo Burgers started their business in 2014. The burger spot started off as a very small shack and became popular due to its loyal customers. A minor setback required the business to shut down and the owners found a new home on Wilson Road. The Hippo's menu is filled with half pound burgers made with Angus beef and three different flavors of shakes made with the scrumptious Blue Bell Ice Cream.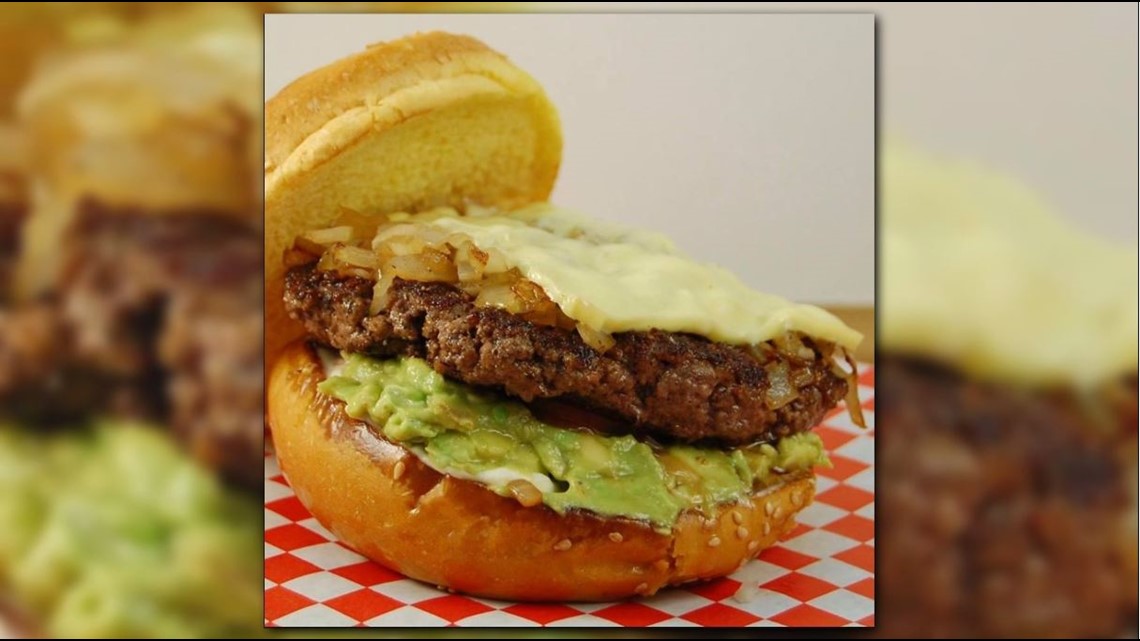 Sparkle's Hamburger Spot is no stranger to celebs like Bun B, Slim Thug and professional basketball player Jason Terry. The burger spot is a little shack that sits on the corner of Leeland St. and Dowling St. Rumor has it, they are serving some of the best burgers Houston has to offer and if you are not feeling a burger they serve other dishes like seafood platters, hot dogs, and even breakfast.
We received a lot of great reviews about the burgers at Beck's Prime. Beck's Prime has been family owned and operated since 1985. The founders spent a year researching different concept ideas before finally deciding to create their own category. Fresh, high-quality, cooked-to-order fast food, grilled over mesquite wood coals. The first Beck's Prime opened on Kirby Drive.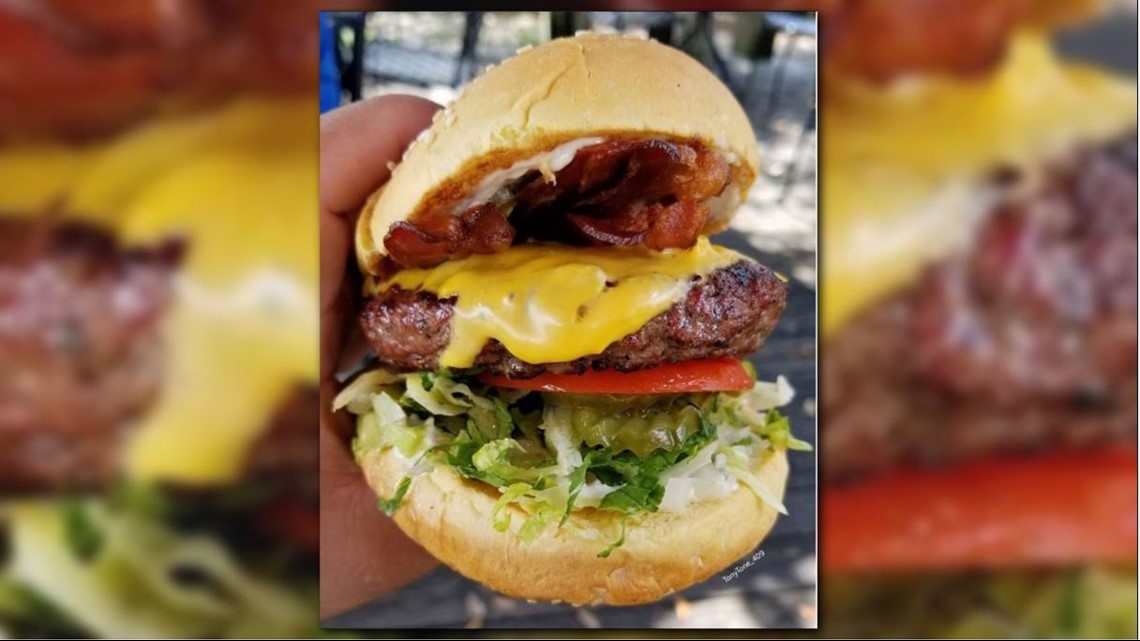 There would be no Five Guys if it wasn't for the Murrell family. In 1986, the family opened their first location in Arlington, Virgina. They knew exactly how they wanted their burgers and fries to be made and went with it. Customers quickly voted the Five Guys burger #1 in the Virginia metro area. Now there are about 1,500 Five Guys location and another 1,500 in development. Five Guys keeps their menu simple. You can get a hamburger with or without cheese, a double hamburger with or without cheese or a bacon burger. The fun part about Five Guys, you can add as many toppings as you want for free.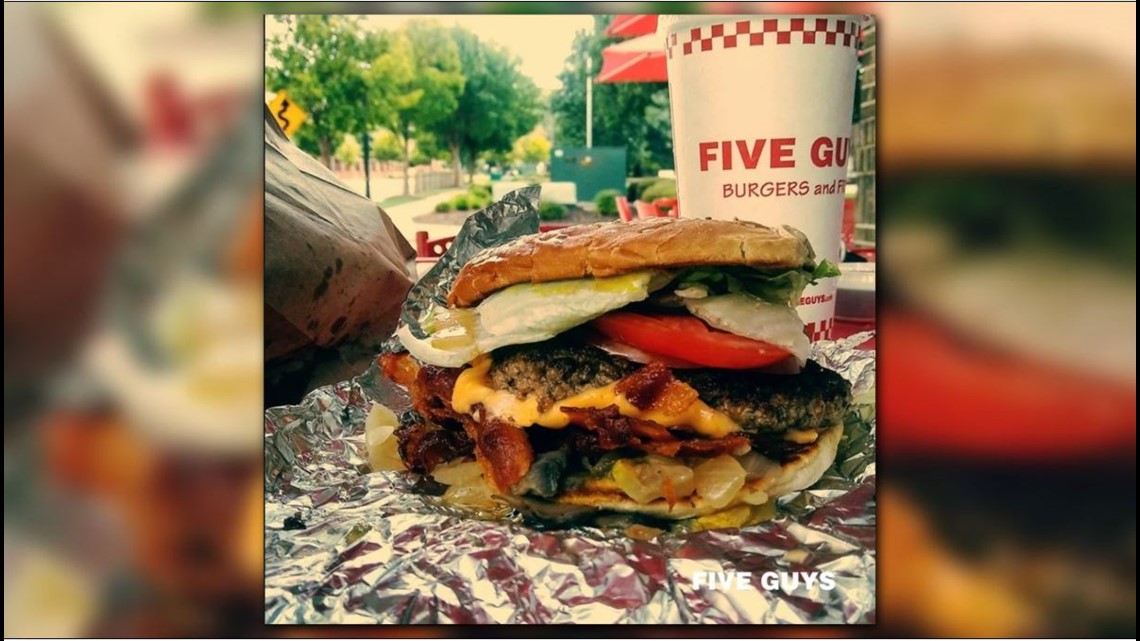 According to the website, several publications from all over the country and several food talk shows agree that Hubcap Grill is the best burger in Houston. Travel + Leisure Magazine rated Houston as the top burger city in the country and said Hubcap Grill may just have the Best Burger in AMERICA. Hubcap Grill uses 100% fresh chuck beef, never frozen and their patties are hand formed. Let's face it, there's not too many places you can go and a get a Triple and Quadruple Heart Clogger burger and feel like you are in heaven.