The iconic "We Love Houston" sign is moving.
Crews are loading it up and trucking it to the EaDo Promenade near the 8th Wonder Brewery. But it's not as easy as it sounds.
"Each letter weighs about six or eight-hundred pounds," said David Adickes, the sculptor. "They're eight feet tall, five feet wide."
They decided to move it to give people a safer spot for selfies and other photos.
The sign has been a Houston landmark on the Katy Freeway feeder road for several years.
The skyline made a beautiful backdrop in the early days but that was lost when new construction blocked it.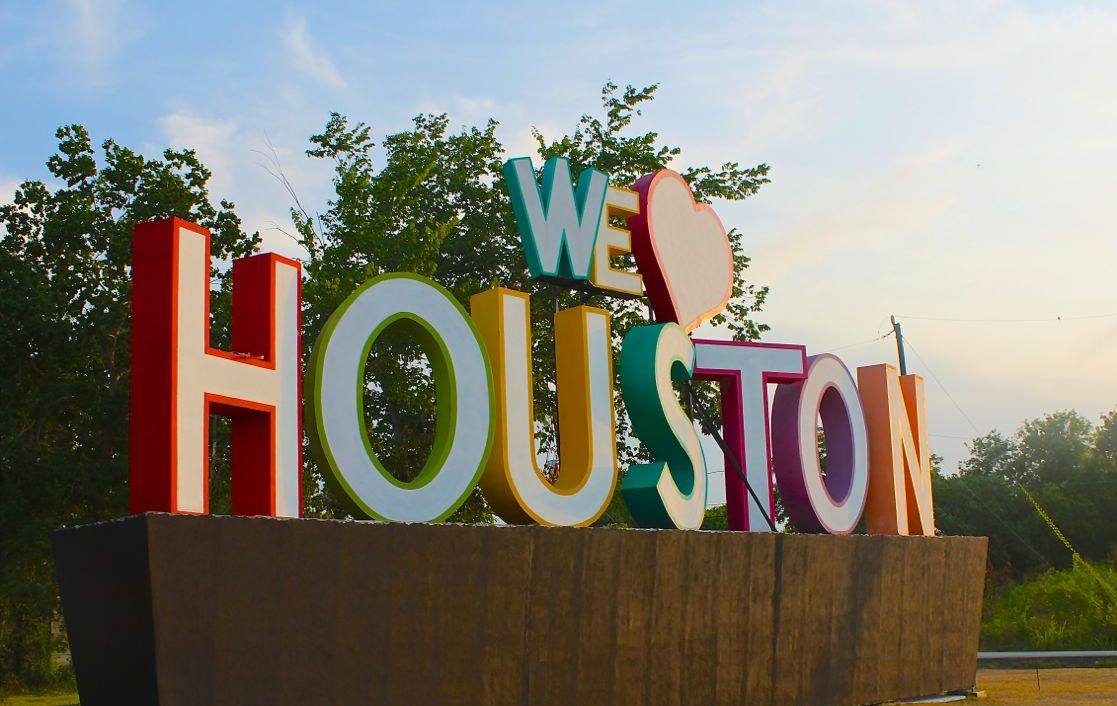 During the World Series last year, someone added the word "Astros" below it.
Photos: 'We Love Houston' sign is being moved
Adickes has already sculpted a new monument that stands 36-feet tall for the spot along I-10 near Patterson. It will read "Art is everywhere in Houston."