Dan Lauck, the sincere, soft-spoken, and inquisitive journalist who perfected the art of a phrase, died early this morning. He was 72.
For almost two decades, Dan battled Parkinson's disease, a disorder of the central nervous system.
In 2007, at age 58, the disease forced Lauck to retire early from KHOU when his symptoms made the tight television news deadlines too difficult to meet.
"My Parkinson's has reached the point where I can't do my job anymore," Lauck told the Houston Chronicle at the time. "My hands, under stress, are shaking to the point where the keys I hit I don't intend to hit, and the vision I have is double. I'm also beginning to slur my speech. By 4 or 5 o'clock I'm struggling to get a story out. The stress is not doing me any good."
For years, though, Dan's storytelling helped us put Houston in context. He was a thoughtful reporter who sought out unique characters and stories that many journalists missed.
Dan excelled as a wordsmith, the ability to craft a phrase in rich, vivid detail that put his audience in the heart of the story. Each word had weight in Dan's dry but deliberate delivery on television. It was a warm, unforced style that helped him connect with viewers.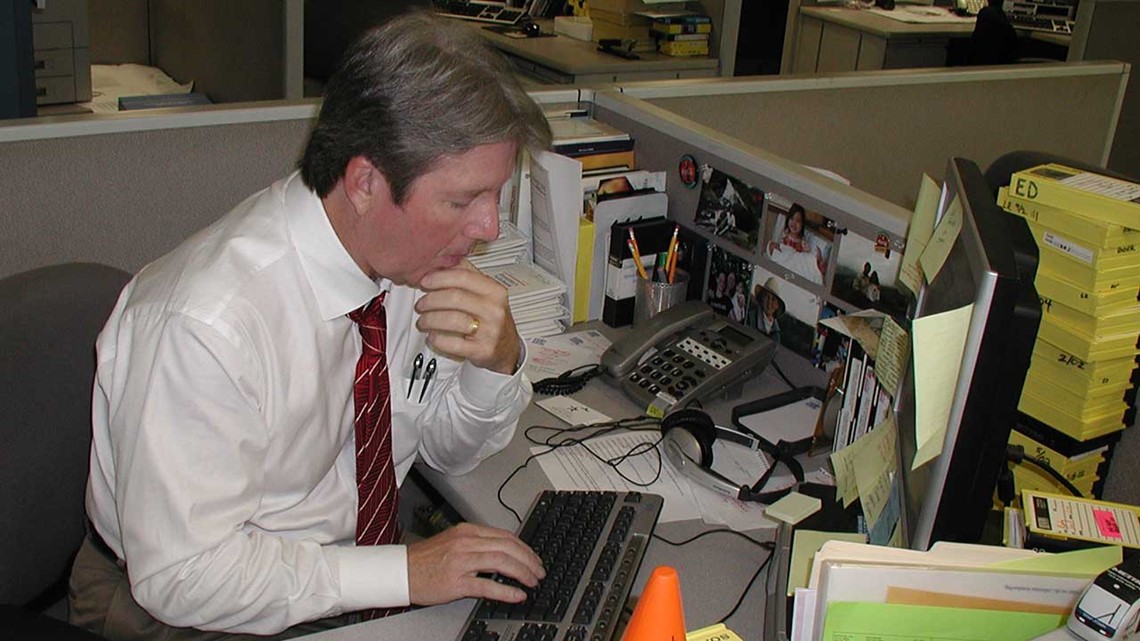 In an industry sometimes characterized by egos and showmanship, Lauck instinctively avoided both to earn the admiration of colleagues and the respect of competitors.
When Lauck left KHOU, journalists at other television stations praised his talent.
"He is one of the best reporters who has been given the task of narrating a tale for the visual medium we know as television," wrote FOX26's Isiah Carey on his blog at the time. "Lauck is one of the few reporters [I] actually told face to face that I was a big fan. He's just that good."
The Houston Chronicle described Lauck as "one of the best writers in the business."
His peers thought so, too.
"He's a great writer for sure but his character is what really set him apart," recalled Carolyn Mungo, a former co-worker who is now station manager at WFAA in Dallas.
"When I landed in the [KHOU] newsroom, I was fairly new and told him how I sometimes got writers block out in the field," Mungo said. "He told me if I ever needed help to call him. So, one day I'm out doing a long form story in east Texas and it hit. Writers block. So, I called him. He said give me five minutes. He called me back and gave me the most perfect idea and a phrase that made the piece. Dan had a story to turn on deadline that day, too, but he never said, 'I'm in a rush' or 'I don't have time.'"
Off-camera, Lauck enjoyed tennis and golf, a deck of cards and eating out. At restaurants, he would always stake claim to the inside of a booth.
"We all knew Dan as a great journalist but he was also a great tennis player in his day," recalled KHOU's Ron Trevino. "I found out the hard way when we played once. And just once, because he was way out of my league. The match was basically over once he started serving at me. His serves were like lasers."
Dan was also a loyal fan of the St. Louis Cardinals, having grown up in Kansas, listening to their games on AM radio.
"After retiring, when he dropped by the station to visit, we'd talk," said Bill Bishop, KHOU's Managing Editor. "Even though the illness clouded his mind he would pause and try to focus in on his thoughts to talk about his Cardinals, their players and their chances."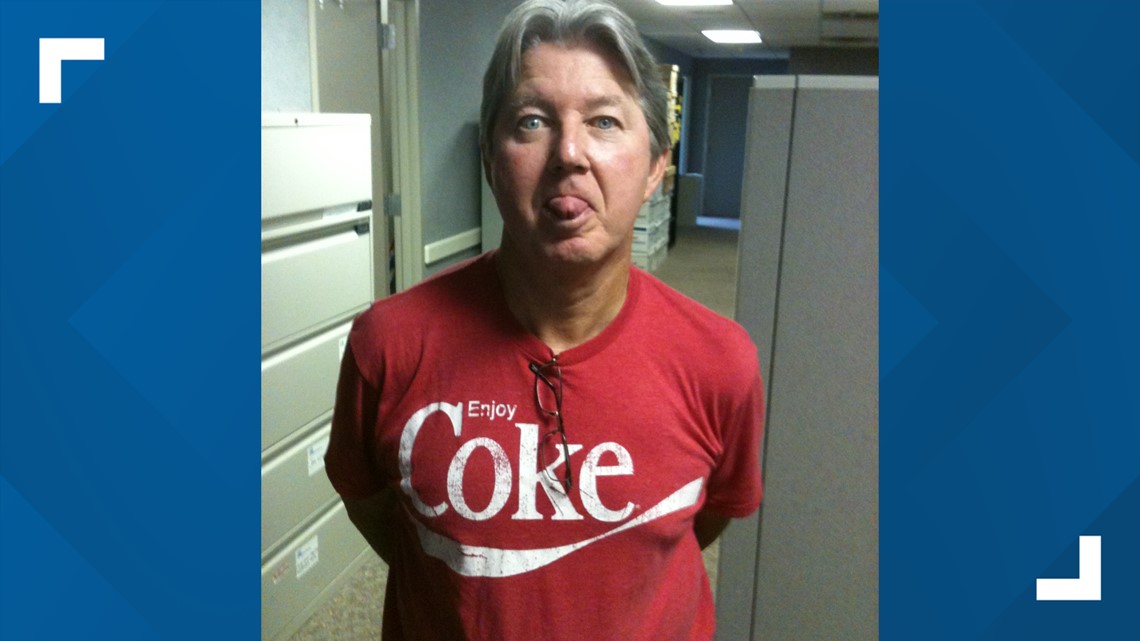 For those who knew him, the name Dan Lauck might be most synonymous with Coca-Cola.
Every day, rather than briefcase, Dan carried a small cooler into the newsroom with a six-pack of small 8 oz. glass Coke bottles packed on ice. He always drank the soda from those small bottles instead of cans. It was the fuel that helped him get through his day. For his colleagues, it was a rare treat for Dan to offer one at the end of his shift.
But his taste for Coke was rooted much deeper than many knew.
In April 1985, when Coca-Cola abruptly changed the 99-year-old formula of its famous soft drink to New Coke, Lauck rushed out to purchase $1,000 worth of the original Coke.
"Actually, it was only $972 and change and a lot of that was for the bottle deposit," Lauck told the Atlanta Journal-Constitution at the time.
"This is the blackest day of my life," he added. "From now on, my life will be divided into B.C. and A.C. – before the change in Coke and after the change. I honestly don't know what I'm going to do."
Lauck even owned a working antique Coke machine. Dan kept a dish of dimes nearby that he could drop into the old device and then flush a handle that would spit out a chilled 8 oz. glass bottle of Coke for dinner at home.
"I almost killed him when I flipped the news truck on a story one time," recalled former KHOU photographer Jim Scholz, who is now a producer for ABC News. "They sent Air11 to evac us out. I thought I was bleeding and dying with all the blood running down my head. Then realized it wasn't blood it was his Cokes had exploded while we were upside down."
Neither Lauck nor Scholz, covered in Coke, were hurt in the slow speed rollover in a Fort Bend County field but they got a ride back to Houston in the station's news helicopter.
Dan did not come up in the traditional career path for television reporters. He began in print journalism, writing for The Manhattan Mercury and The Topeka Capital-Journal in his native Kansas, before moving to the east coast and positions at Newsday and later The Washington Post.
He made the transition to television working as a producer for CBS Sports. In the 1980s, Lauck went in front of the camera when he joined KMOL-TV (now WOAI) in San Antonio. A decade later, Dan moved his family to Houston when he began reporting for KHOU.
Dan married his wife, Meg, a director at ABC Sports, in 1983. He doted on her, his three daughters and loved to brag about his grandchildren.
After retiring, Dan and Meg lived in Sugar Land, where he played golf for as long as his body would let him.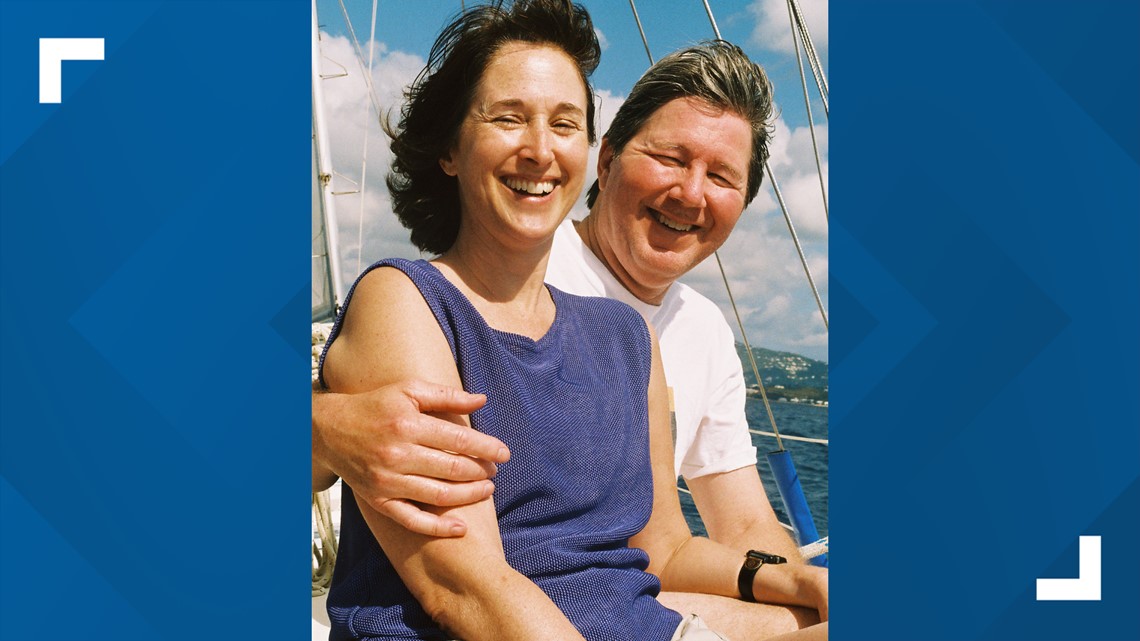 He tried deep brain stimulation in hopes of squelching the tremors that accompany Parkinson's and took several medications to slow the progression of symptoms. Meg dedicated her days to his full-time care.
But Dan's condition deteriorated just before Christmas.
Meg said his family was by his side early Thursday morning when he passed away peacefully.