HOUSTON — You've asked. You've complained. Many of you have begged. Some have implored that I bring cooler weather or face being run out of town by a torch bearing crowd.
I've heard you, the atmosphere has heard you and I'm pleased to announce that a healthy front is on the way that could bring a substantial drop in the temperatures next week.
While the cynical will say "you call that a front?" I know many of you will be pleased and call me friend for what is shaping up to be a very noticeable change from the "ready, set, sweat" weather that's been ongoing for months.
It's not just me who sees it. The folks at NOAA are on board, as well, showing a large departure of below normal temps for much of the nation's heartland, including Texas.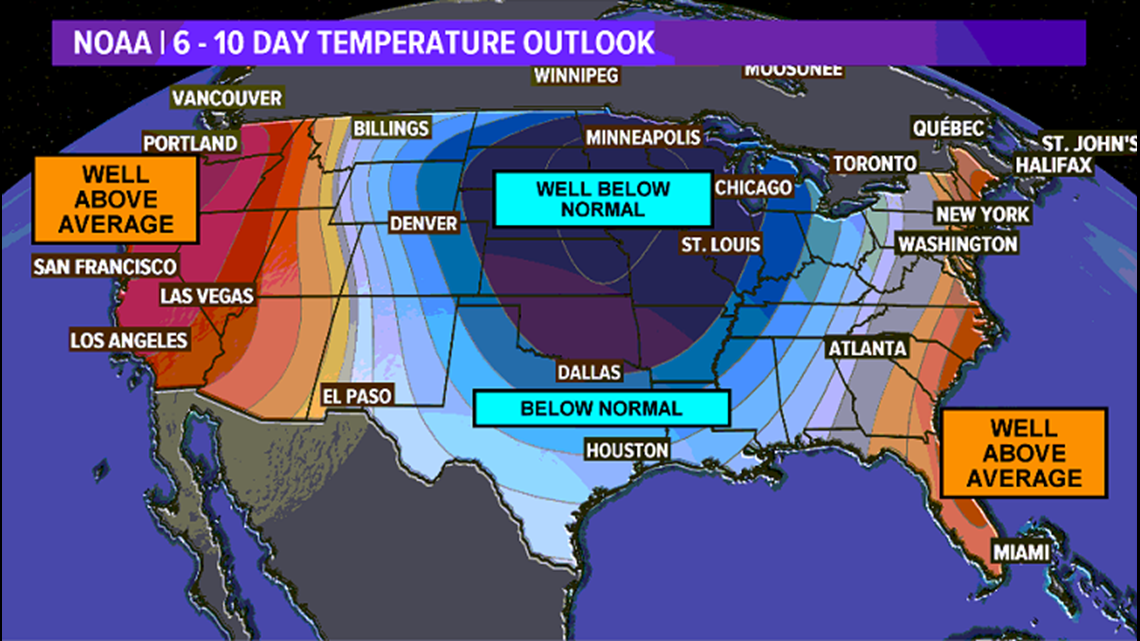 So if all goes as planned, according to the GFS, then expect some unbelievably cool temperatures for this early in September. Thursday afternoon's model is doubling down showing highs in the upper 70s and lows in the 50s.
Not only could this front bring in the coolest temps in months but it would shatter records if the GFS is correct and I'm not ready to bite that hard on this front quite yet!
While the pattern is favorable for a strong front, believe it or not thanks to typhoons in the western pacific that enhance the ridging over Alaska, it would be very unusual to see temperatures so cold so early and that gives me pause.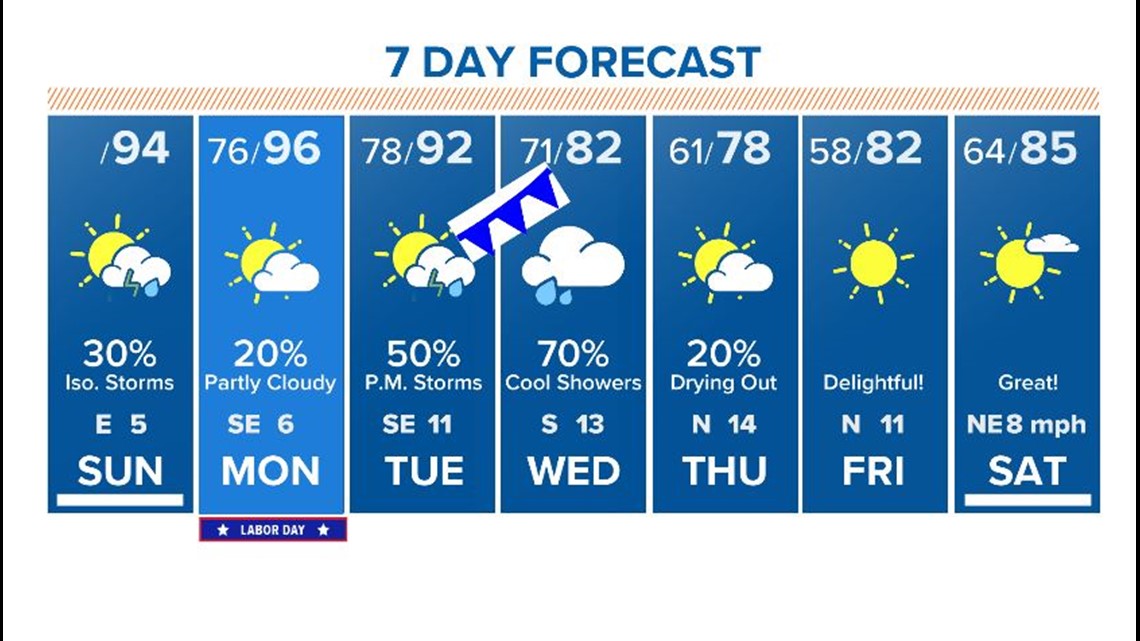 Well leave it to the European model to throw a wrench in things. The euro model doesn't bring the front into Houston at all, stalling it well to our north leaving us high and dry and stuck with the same old weather pattern.
So as you take a look at the 7-day forecast above, understand that I'm hedging my bet and keeping high temps in the low 80s and lows around 60 for now. Understand that the GFS model is considerably chillier while the Euro is considerably warmer.
Currently, I'm leaning on the GFS given its remarkable consistency with this front (since Saturday!) and a nod to the performance with Laura in which the GFS outshined every other model.