HOUSTON — After that cold front yesterday it has a lot of you saying BRRRR and just how long the cold air will stick around... well... you will need your jacket all day today, and for the first part of the day tomorrow.
Check out the chilly temperatures we are waking up to this morning! These will be the coolest temperatures we have felt in 6 months.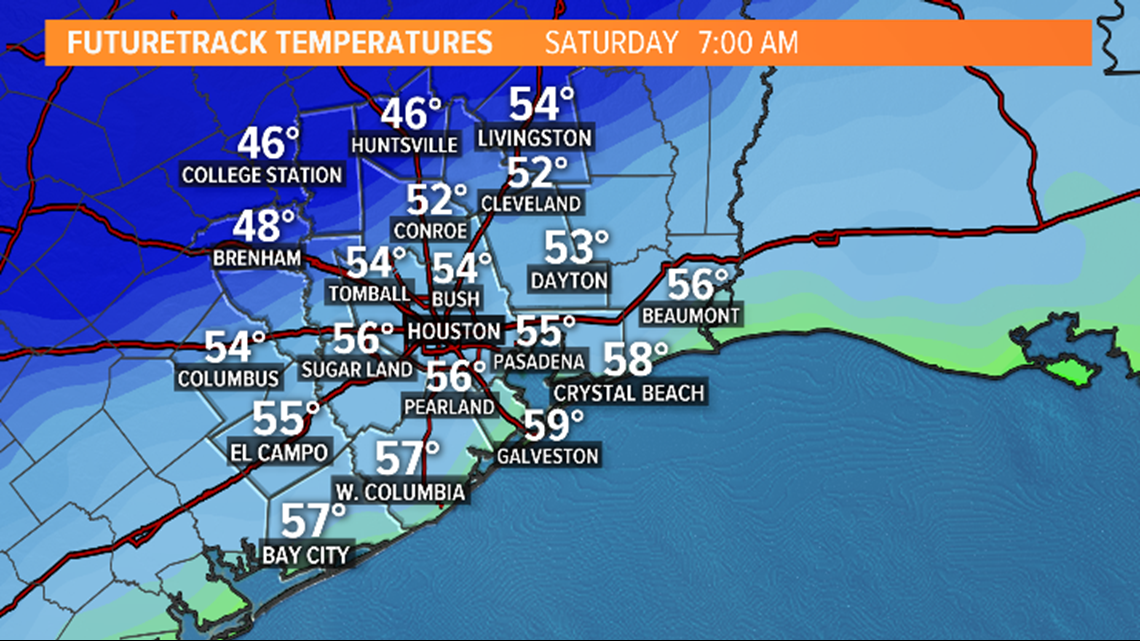 HOUSTON WEATHER TIMELINE:
SAT, OCT. 12: Now we are really feeling this second cold front with low temps in the 50s this morning and daytime highs below 70 degrees.
SUN, OCT. 13: The perfect day. Cool in the morning but sunny and in the 70s in the afternoon.
MON, Oct 14: Rain chances begin on the coast in the morning and move inland during the afternoon and evening. Rain chance is 40% in the morning, then 60% in the afternoon with Highs returning to the low 80's.
TUE, Oct 15: Rain and a few thunderstorms likely on an off all day. Rain chance 60% with highs near 80 degrees