This is a breaking story that will be regularly updated.
At least one tornado touched down Sunday night near Dallas Love Field.
The severe storm system brought hail, lightning and high-speed winds through the area. A tornado was spotted around 9 p.m. north of the Dallas airport.
The National Weather Service will assess storm damage Monday and confirm how many tornadoes touched down Sunday night.
RELATED: DFW weather: Tornado rips through North Dallas; Over 130,000 without power early Monday
RELATED: DFW weather: Midlothian ISD, some Dallas ISD schools closed Monday
A second set of storms moved through the region later, but by early Monday morning the systems had mostly moved east out of the metroplex.
Weather is not expected to impact the morning commute, but damage will.
RELATED: Check the radars
Download our free WFAA app to stay up-to-date on all news stories in the Dallas-Fort Worth area, including weather.
REST OF THIS WEEK
Today will be cooler and breezy behind the cold front. Most of next week will be very fall-like.
Another front is due to arrive Thursday into Friday, bringing back chances for showers and storms. That front could have even cooler air behind it with much cooler temperatures by Friday into next weekend.
Tornadoes and hail reported in North Texas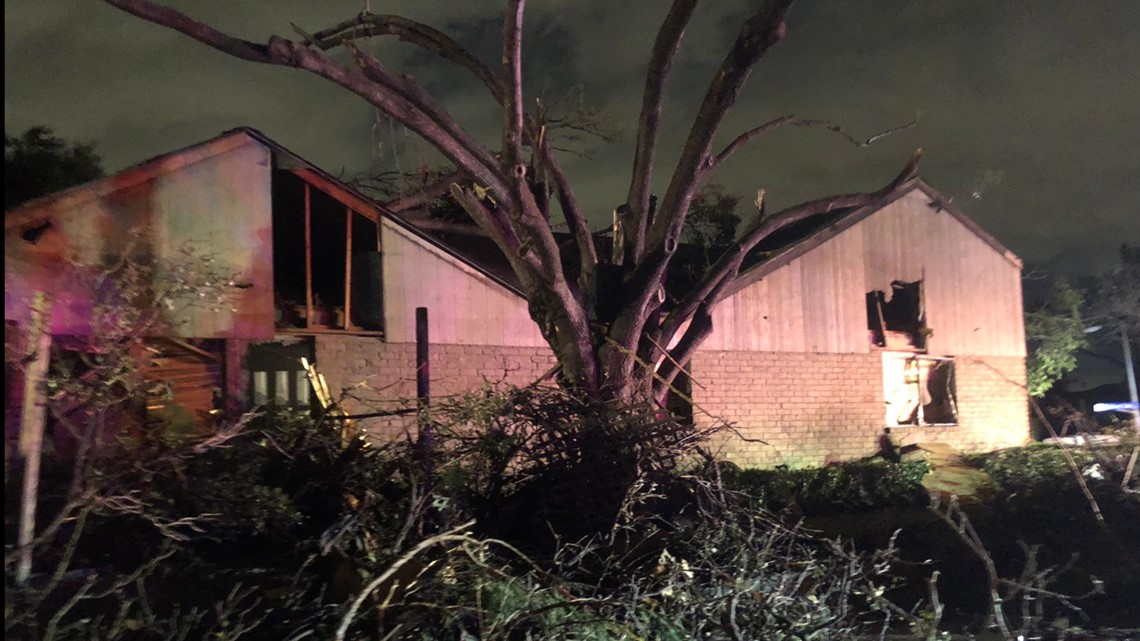 More on WFAA: