HOUSTON — "Laura is now just 7 mph shy of category 5 strength, an historic and unrivaled event for this stretch of coast," warned meteorologist Blake Mathews, as the storm was approaching.
It had the look and the making of a worse-case scenario for the Houston-Galveston area, a borderline category five hurricane quickly closing in on the northwest gulf coast.
"We dodged a cannonball, not a bullet," said chief meteorologist David Paul. Houston's good fortune was southwest Louisiana's demise producing eye-popping damage to places like Lake Charles and Cameron, Louisiana.
It's hard to look at a map and miss the proximity southeast Texas has to the southwest Louisiana coast and how close we really came to disaster. It's high time we take Mother Nature's warning seriously that we are not immune to top-of-the-scale hurricanes.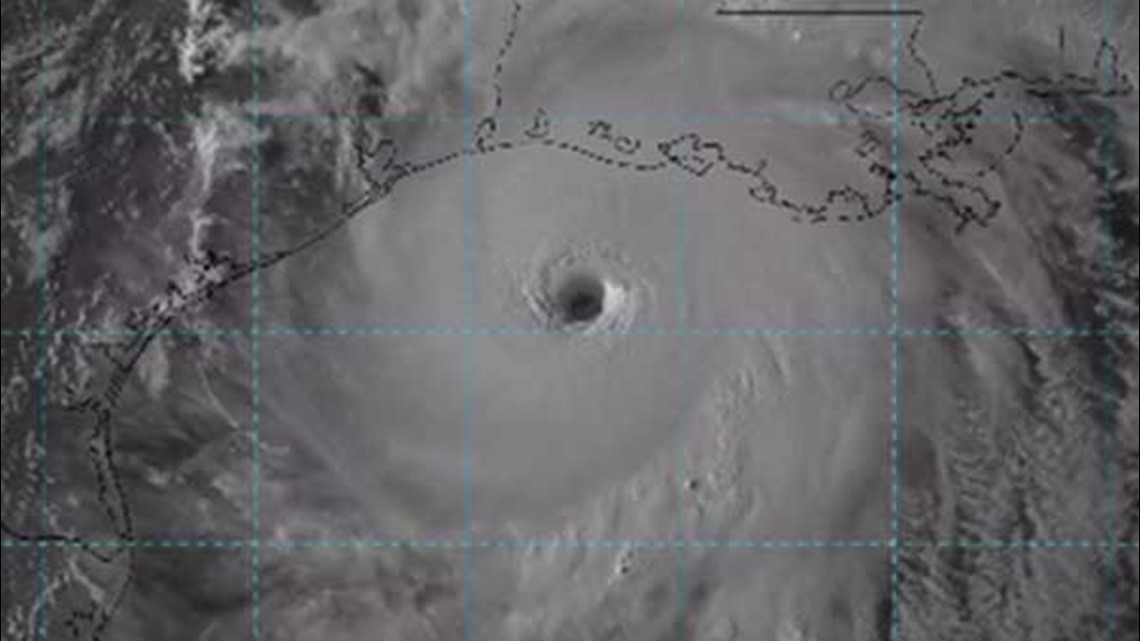 Our history with cataclysmic hurricanes runs deep. Obviously the most well-known hurricane in this area is the Category 4 Great Galveston Hurricane of 1900 that killed 8,000 to 12,000 people with an enormous surge a furious winds.
Another storm of equal strength hit fifteen years later but because of the new, state-of-the-art seawall, "only" 400 people perished in that storm and is long lost to history.
But not since those days, 105 years ago, has this area seen a major hurricane of that intensity that Laura displayed for us.
Unlike the behemoth hurricanes of Katrina and Rita, which were already category 5 hurricanes in the central gulf, Laura didn't even become a hurricane until 36 hours before landfall and didn't become a major hurricane until it was 180 miles off the Texas/Louisiana coast.
Despite the voluntary and sporadic mandatory evacuations from southeast Texas, few people heeded the warning.
Laura could truly have been "hurricane x" that we long talk about when referring to worst-case scenarios. When Rita was coming, we knew it was going to be bad. The people responded overwhelmingly and left in droves in what became the largest evacuation in US history (seen above), KHOU meteorologist Blake Mathews said.
"However, Laura lacked the "appeal" on satellite of a severe hurricane until the last minute. That's very dangerous in terms of getting people's attention. There would be virtually no time to move hundreds of thousands of people out of harms way if the order to evacuate came 24 to 36 hours before landfall."
SO WHAT WOULD HAVE HAPPENED HAD LAURA HIT GALVESTON
I'll let your imagination run wild for a moment. How bad would a borderline category five had been had it moved up I-45? In a word: catastrophe.
A storm surge of 15 to 20+ feet would have swamped all of Bolivar, Galveston and Galveston Bay including the communities of Clear Lake City, Webster, NASA, San Leon, Dickinson, League City, La Marque, Tiki Island, Pasadena, Deer Park and parts of Friendswood. All evacuation zip zones in A, B and C would have been submerged by the gulf. It would have overwhelmed the Houston Ship Channel almost to Downtown Houston.
Hurricane force winds would have penetrated clear to Dallas. No area of southeast Texas would be spared destructive winds. Look what happened in Lake Charles: the anemometer (wind instrument) at the airport, located about 35 miles inland, recorded a wind gust of 132 mph before the wind gauge blew away. How far is 35 miles inland from Galveston? That would be equivalent of Pasadena and Pearland and Brookside Village. Those kinds of winds would be realized in Downtown Houston thanks to the wind being unabated over Galveston Bay.
Look how far hurricane warnings were issued by the National Weather Service in advance of Laura: nearly all the way to Shreveport, Louisiana!
Sustained winds of 100 mph or higher would be observed in placed deemed safe in places like Kingwood, The Woodlands, Tomball, Katy, Sugar Land, Conroe and Livingston. Severe tree fallage and structural damage would be observed clear to Huntsville. This is not an exaggeration. Add to all that,power would be out area wide for many weeks if not a month or more.
Understand this: it would be BAD.
NOW IS THE TIME TO TAKE HURRICANES SERIOUSLY
Living on the Gulf Coast, a situation like we saw with Laura is a near guarantee at some point.
Now is the time to realize that we've been lucky for far too long and that the clock is ticking. It's not a question of if we face a hurricane of Laura's intensity but when. It may not be this year. It may not be next year but at some point, a Laura-type storm will be our storm.